As concert venues and movie theaters worldwide lie dormant and with festival season oddly quiet this year, we are left to wonder how will the entertainment industry manage the events' pivotal role and how these events may look like in the future. So far, the industry has been at the forefront of adapting to the (not so brave) new world through digital transformation and we've been able to see glimpses of blueprints of what's to come.
Sure, content is moving online, but the real question is: are we still talking about the future of entertainment, or is it already here ("just not evenly distributed", in words of the legendary cyberpunk author William Gibson)? Whatever the case is, if we're to judge by its (disembodied) heralds, it definitely seems exciting.
Holographic Superstars
Hatsune Miku is a sixteen-year-old Vocaloid software-gone-virtual pop star created by Japanese music software company Crypton Future Media. She's been around for over a decade and her fame is ever-growing: with roughly a million YouTube subscribers, she can match flesh-and-bone superstars any day.
Miku's hologram has been touring the world and has performed at notable venues such as London's Barbican. Considering that her voice technology is readily available as an instrument to music producers worldwide, her impressive repertoire of as many as 100,000 songs comes as no surprise.
As the world's first holographic star, Hatsune Miku may have inspired Dr. Dre to order a revival of Tupac for his 2012 Coachella appearance with Snoop Dogg. Almost fifteen years after his murder, a holographic Makaveli performed his posthumous single 'Hail Mary', followed by "2 Of Amerikaz Most Wanted" with Snoop Dogg.
AI Influencers
Had Instagram been around when Hatsune Miku emerged back in 2007 or at the time Tupac was making history in the nineties, odds are they'd have endless side-gigs as influencers. Instead, it seems to work the other way around nowadays: only after they make careers as influencers, celebrities pursue their music careers.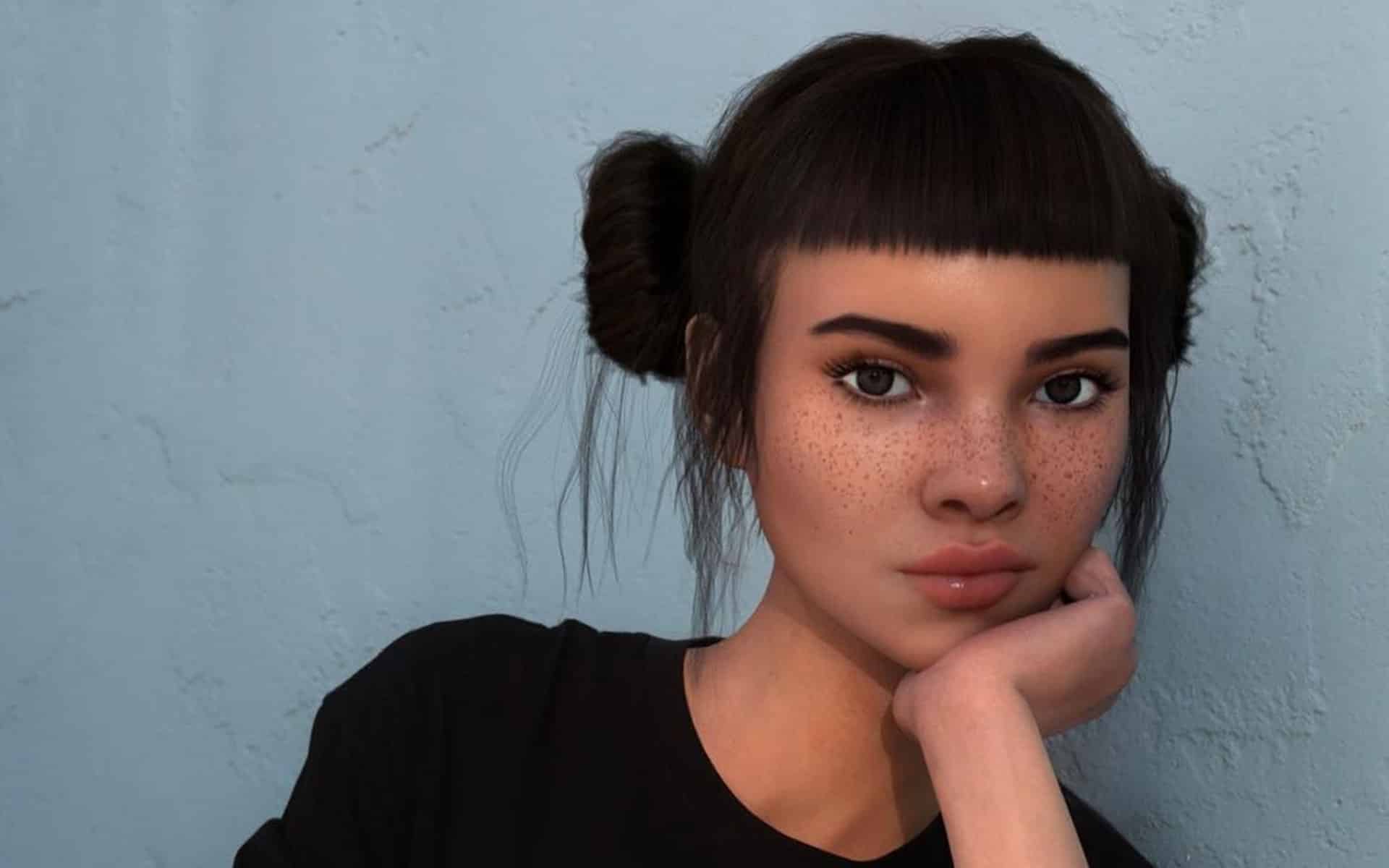 Lil Miquela is no exception. The 19-year-old American-Brazillian computer-generated influencer made her fame as an Instagram model with over one million followers. Dropping a few tracks was inevitable for this freckled twin-bun-wearing model. Made as Miquela Sousa by a team of "engineers, storytellers, and dreamers" at an L.A.-based startup Brud, Lil Miquela is known to rock streetwear brands and luxury labels alike, hence bringing promotion of sponsored content to a whole new level.
Turns out – influencers can't avoid drama in cyberspace either. Earlier this year, Bermuda, a self-proclaimed "robot supremacist" CGI persona, hacked Lil Miquela's Instagram account. As a ransom, she demanded that Miquela come out to her followers and reveal her true nature.
Fortnite Gigs
Virtual concerts aren't really the future of media and entertainment, considering they had been around for at least a decade. Björk and Gorillaz among others made a path for artists to come by experimenting with different technologies. While they remain impressive nonetheless, nothing comes close to craze Travis Scott's recent Fortnite gig has triggered.
Earlier this spring, millions of players of Epic Games' Fortnite attended a 10-minute long virtual concert by this Texas native. Travis Scott's epic performance included catchy tunes and launching audience members into outer space (we dare you, Kanye), and had encore events the following weekend. It all came down to four replays and at least 27.7 million unique gamers attended the gig 45.8 million times.
Algorithmic Rave
Algorave is an increasingly popular live coding music genre, or rather a movement that has its roots in the South London electronic music scene. While music is generated by algorithms, codes behind them are created by human artists.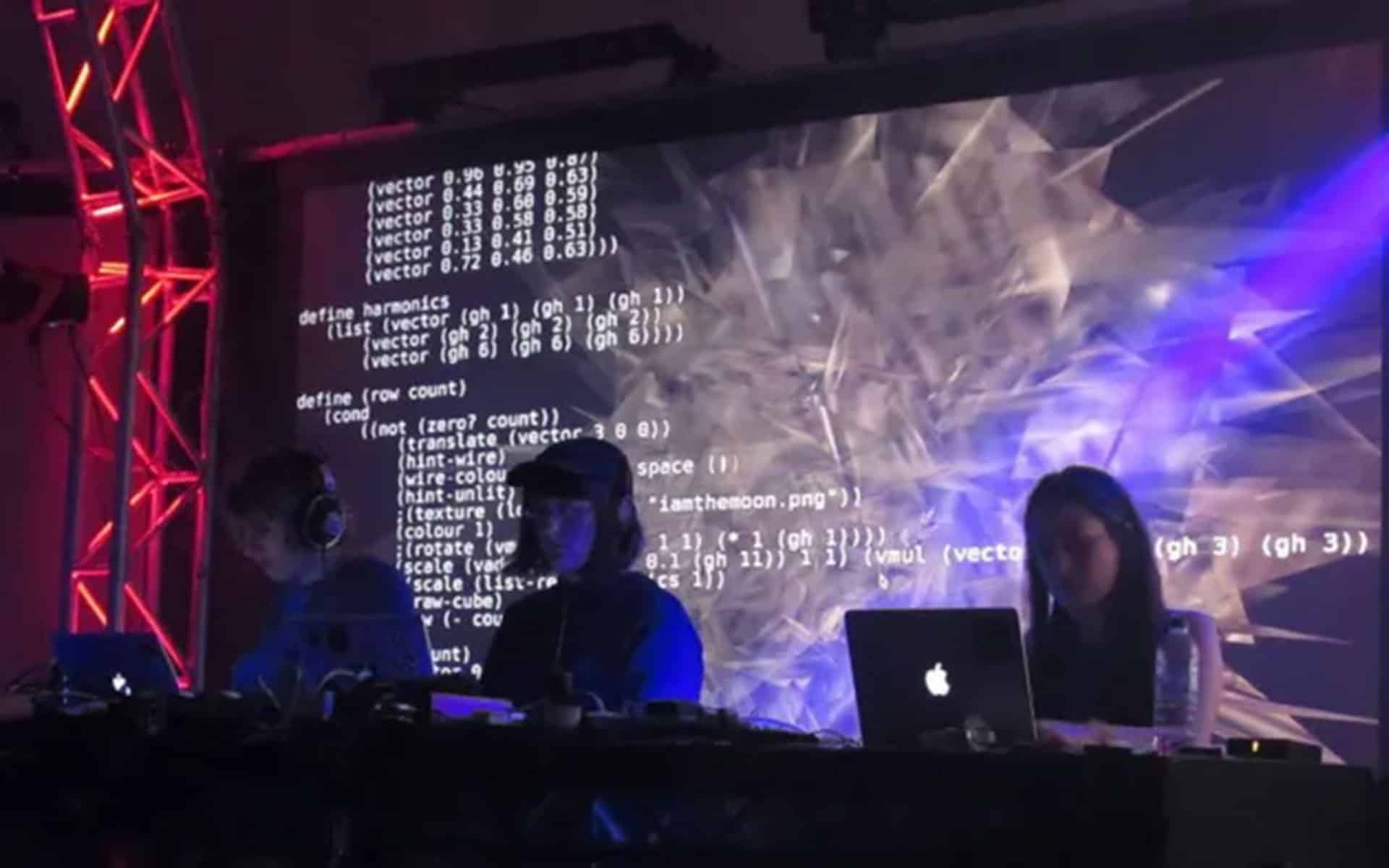 Back in 2011, computer music composer Nick Collins and researcher Alex McLean coined the term 'Algorave' to describe what they have been doing for years: improvising, writing, and modifying code to create live music. In other words: taking electronic music to a whole new level. These genre-bending musicians and coders usually render their live coding visible for the audience, making the very process of creation seemingly accessible to laymen.
Augmented & Virtual Reality (AR & VR)
The Harry Potter fandom nowadays goes too far to be comprehended by muggles like us. No merch will ever suffice, which makes the decision to make a real-world augmented reality (AR) game sensical. Harry Potter: Wizards Unite was inspired by AR games such as Pokémon GO, Ingress, as well as by Wizarding World. Players are expected to visit real-world locations (Platform 9¾ at King's Cross Station included), cast spells, and fight beasts, among other things.
Meanwhile, people are riding down virtual reality waterslides in Germany. If regular slides weren't exciting enough for you, VRSlide at the waterpark Galaxy Erding may be able to deliver the much-needed adrenalin rush. While VR theme parks have been around for a while, this is the first virtual reality slide capable of providing riders with an experience of sliding through outer space.
As the roster of canceled events keeps growing, it is hard to tell what the future (of entertainment) holds. While some call for 'reimagination' of industry, Lil Miquela, Travis Scott, and Algoravers may give us a good idea of where we're headed.