Welcome to the big, bad world of Digital Marketing!
The future is now, ladies and gentleman, and the marketing game has changed dramatically.
The days of running traditional commercials and print campaigns are gone. Though romanticized in shows like Mad Men, the Don Draper approach to advertising hardly works in this day and age. Traditional forms of media marketing are broad, costly and the results are nearly impossible to gauge.
It almost seems clumsy compared to what you can accomplish using Digital Marketing.
With Digital Marketing the possibilities are endless. The internet is vast, with billions of users surfing daily for products, information, and relationships. If you're a business owner, it's utter folly not to utilize the digital realm to your advantage.
Here are some staggering statistics (in case you're still living in the digital dark age):
Over 3.5 billion Google searches happen every day. (source: Internet Live Stats)
Digital leads have a 14.6% close rate. Where print leads only has 1.7%.
70-80% of consumers do online research before going into business with a company or making a purchase.
So, we all can agree, Digital Marketing is here to stay. But, with it's boundless possibilities, how do you know what strategy works best for your business?
Digital Marketing is a personalized game. It's a "Choose Your Own Adventure" for both the company and the clientele. Identifying target audiences, results-driven strategies, & up-to-the-minute trend monitoring allows any online marketing effort to single-out its exact purpose and ultimately increase online sales.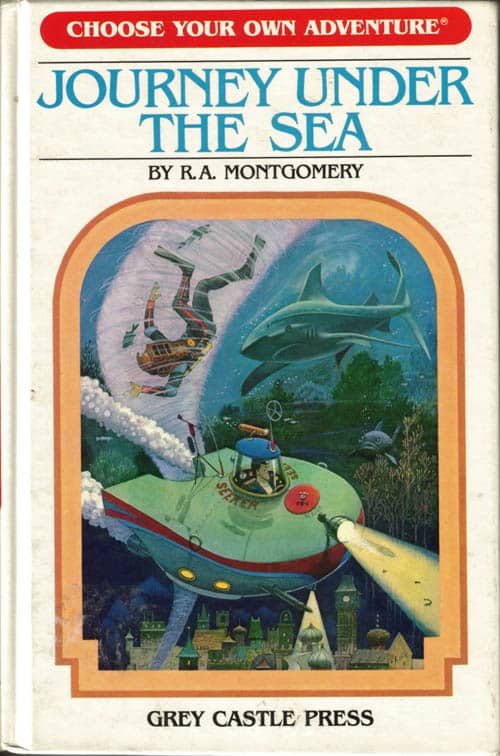 So, here's our handy guide to navigating the Digital Marketing waters, as deep as the Mariana Trench itself. Take a deep breath, cause here we go…
Digital Marketing Strategy Outline
#1 Don't Ignore SEO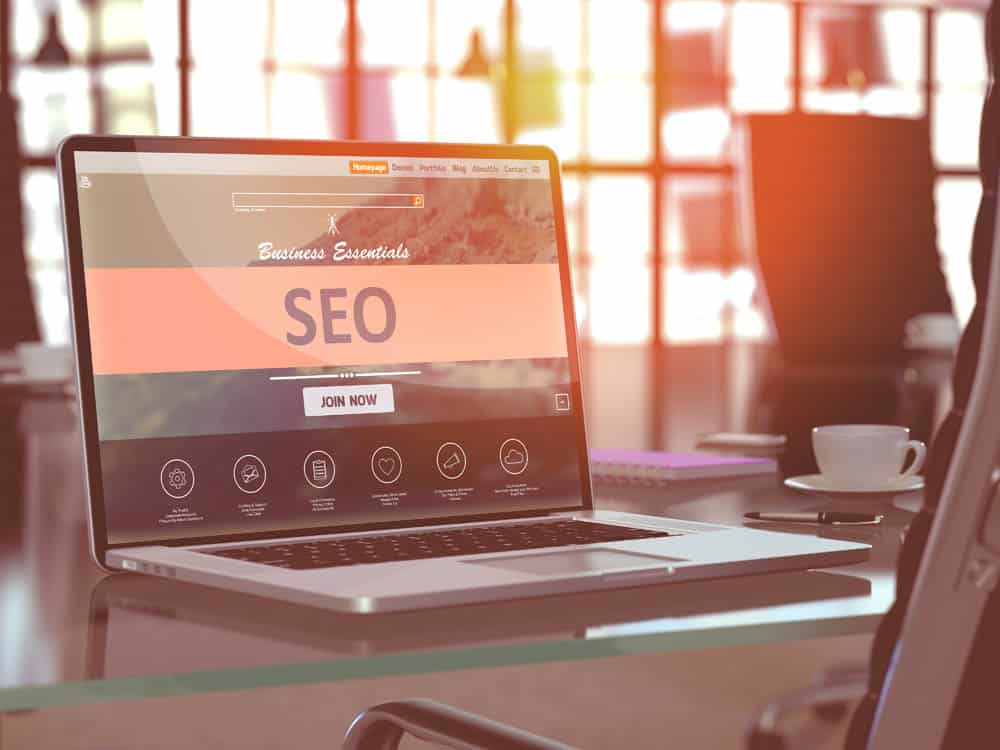 In the Digital Marketing "Choose Your Own Adventure" story, Google is like the omnipotent narrator. If you choose the wrong path the story can end abruptly. Making good decisions, and following the guidelines takes you further in the story, or in the Digital Marketing relm, higher up on the search engine results.
Google works for its users. It's only a functional search engine if the results are deemed accurate by the users. So, Google is constantly ranking millions of websites by how relevant they are to specific keywords. Though some try to beat the system by relying on Black Hat SEO tactics, Google is constantly developing ways to see through such unscrupulous methods.
Creating an SEO strategy that works within Google Guidelines is the only way to go. Executing on-page SEO according to SEO best practices, creating quality content, targeting the proper keywords that directly relate to your specific business, as well as link building, lets Google know you're an important and unique asset to whatever industry you operate within. Thus, when SEO is executed properly, it can grow your traffic gradually, and increase sales revenue.
And Search Engine Optimization is a long-term process, that takes constant vigilance and up-to-the minute awareness of digital trends. It requires a technical knowledge and is often best when outsourced to professionals. Just make sure whatever SEO company or Digital Marketing agency you decide to use is focused on an integrity driven approach.
#2 Pay For What Matters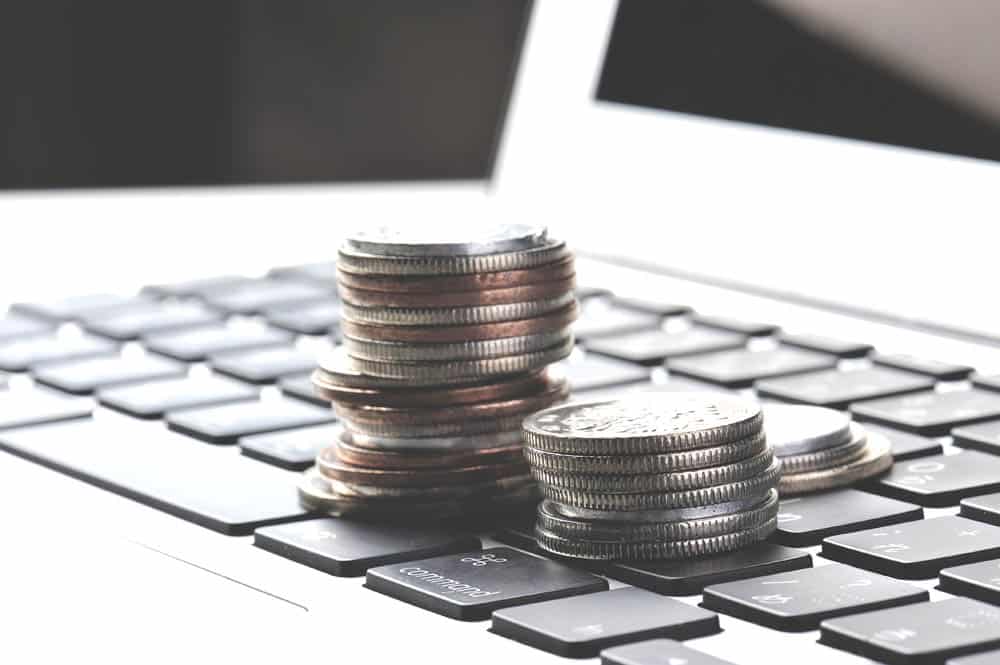 It's not all organic out there. Paid Advertisement, or Search Engine Marketing, is another way to grow a business online by directing funds to strategic paid campaigns. Running a Google Adwords campaign can be extremely beneficial if the keywords are intelligently researched and relevant to your industry, all directly targeted in the right direction.
The beauty of paid Digital Marketing is that you can determine the ROI (Return On Investment) down to the cost of each individual click. Running paid ads online allows you to monitor the performance in real time, gain a better understanding of your target audience's behaviors, and tweek the details of the ad as you go.
Whether you are a small company or large conglomerate, working with outside professionals to create a Search Engine Marketing strategy relevant to your individual needs and goals is the best approach. Find a legitimate agency that specializes in ROI forecasting, Keyword research, CPC optimization, and Campaign Management.
#3 Always Think About Conversion Rate Optimization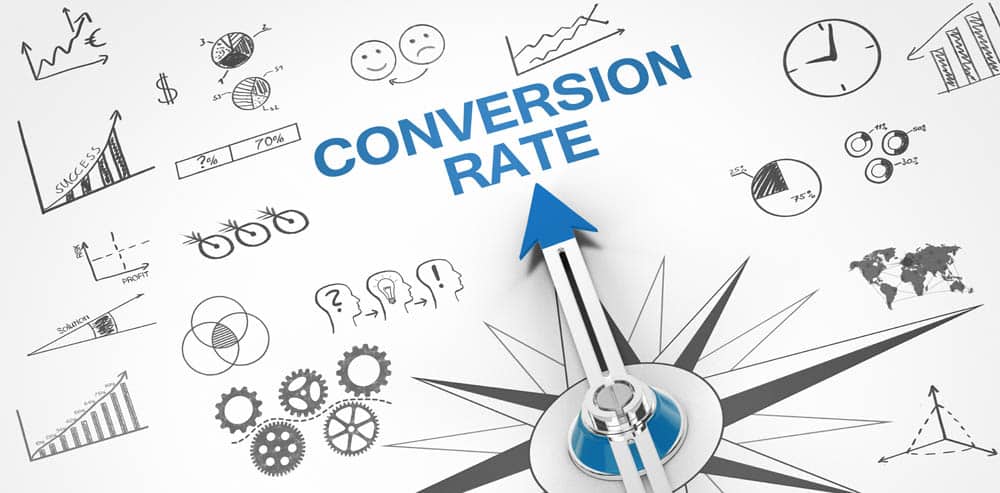 Conversion Rate Optimization is the calculation of the rate at which your online customers complete conversions, by closely monitoring the types of interactions they have with your emails, pages or ads. CRO is all about finding the best way to achieve your goals, through running tests and changing aspects of the sales journey, to see which process yields the most profitable results.
Disciplined research and constantly redefining better ways to reach and engage with customers is a vital element to Digital Marketing. Professional Digital Marketing Agencies are well versed in the CRO game. And, while you work on making your brand the best it can be, a good Digital Marketing agency will look for more ways to expand and optimize your brand's revenue stream online.
#4 Write The Right Content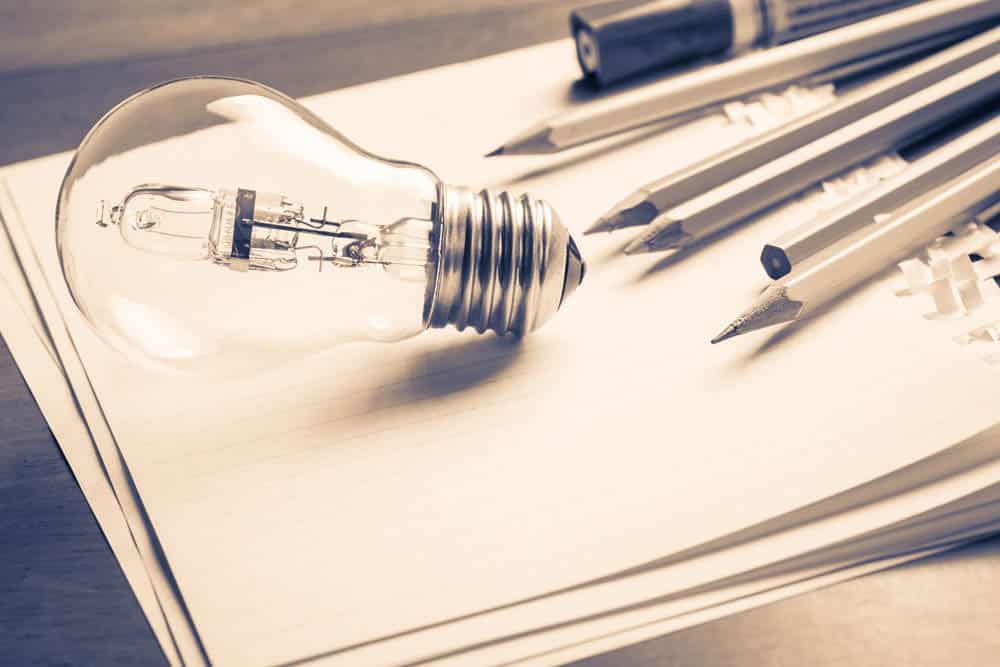 Any "Choose Your Own Adventure" book is trash if the story isn't written well. Engaging content is what keeps the reader's attention. And it's the same with Digital Marketing. To connect with users, and retain them as clients, you have to have engaging, relevant content.
Today's buyers have the entire internet at their fingertips, and before making a purchase, you can be sure they will do their research. Be the orchestrator of your own destiny by controlling the narrative. You get to decide how you come across, so make sure you are releasing the right content, in the right places, at the right time. Inundate the internet with valuable information, and direct conversions to your website.
A smart Digital Marketing agency not only delivers quality content, they can aim it, like a laser, to reach more users. From blogs to PR & Advertising Material, it's important that all content be at the peak of optimization.
#5 Utilize Social Media & Email Marketing To Your Advantage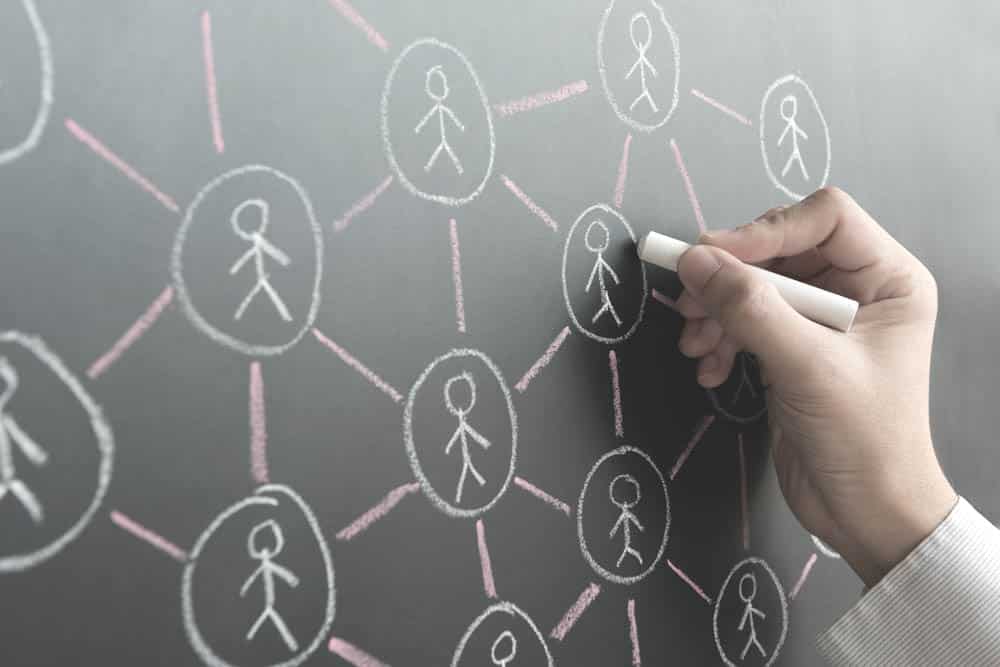 I guess you could say social media is the ultimate "Choose Your Own Adventure". From what we choose to post, to what we choose to allow on our feeds, social media interactions are a highly tailored experience.
Reaching your target audience on Social Media can seem like a daunting task. Making an impact on these oversaturated, individualized platforms requires a specialized strategy. When executed properly, Digital Marketing on Social Media can be one of the most effective methods of driving sales.
An intimate knowledge of your target audience's Social Media habits should dictate what platforms you decide to use, and how/when you post. If entrusting your Social Media Strategy to an outside agency, be sure they have a thorough understanding of the strengths and weaknesses of each major Social Media outlet, and how your brand works within those parameters.
Social Media is a living organism that's always changing, trending, and growing. It can be difficult to grasp, and even harder to monetize. Approaching any social media endeavor with a genuine desire to reach and connect with users is the best place to start. Utilize Social Media Digital Marketing as a way to reach your customers on a personal basis.
The same could be said for Email Marketing. When done properly, newsletters and welcome emails can add a personal touch to your Digital Marketing strategy. But it's a slippery slope. We all know too well the fineline between Email and Spam. Many consumers have little patience for junk emails or overzealous marketing ploys sent directly to their inbox.
You want to first make sure your email campaigns are optimized to avoid being sent directly to the spam folder, as well as send them out at the appropriate time. Using creative promotions, ads, and giveaways is a smart way to cultivate a genuine list of interested subscribers. And you always want to create quality content that encourages customers, not only to open the email, but to actively participate in whatever you're trying to accomplish through the email.
So What Digital Marketing Services Work For Your Business?
The variations and nuances of each brand's Digital Marketing strategy are completely dependant on their ultimate goals and vision for the growth of their business.
Lifestyle, Influencer, & Blog Based Website
These kinds of websites don't directly rely on individual conversions as their main source of revenue. The general goal of many of these sites is to gain status as an authority on whatever industry they're in. Thus, the Digital Marketing strategy would rely mostly on SEO, Social Media and Email marketing.
The lifeblood of a blog site is it's presence online so a considered approach to Digital Marketing is vital. Putting out useful, well written content is paramount ,as well a cultivating a brand voice that is unique.
But, the best content is rendered useless if you don't target the right demographic. If you want to make a splash online, you have to correctly utilize Digital Marketing so you don't get lost amongst the millions of others out there.
Ecommerce B2C
The only way to stand out as an eCommerce website is through Digital Marketing.
All the services listed above are crucial to the expansion of your brand online. Any eCommerce website needs a well-rounded Digital Marketing Strategy in place. It's an ongoing process that takes diligence, ingenuity and creative tactics.
White Hat SEO strategies expose your business to the correct group of users. Paid advertising drives instant traffic to your pages with promotions and products. Optimizing the Conversion Rate is a necessary process if you want to maximize the revenue that your website is generating. Creating quality content legitimizes your brand and allows users to engage on a deeper, more meaningful level. Social Media and Email Campaigns meets your users where they're at.
So, as an eCommerce company, could you afford not to be present on one of these? Take a look at what your competition is doing, and let us know.
Local Businesses
Digital Marketing goals for Local businesses looks different than general eCommerce sites.
They require Local SEO efforts that connect people searching in their immediate surroundings. They may have online sales to consider, but they also want to encourage in-store sales as well. Their search engine ranking directly affects foot traffic and face-to-face interactions.
Digital Marketing for local businesses is targeted at the local community. Engaging Email and Social Media strategies that interact with the community helps draw in new customers and perpetuate their brand. Conversion Rate Optimization focused around in store and online transactions helps a small company grow from a simple storefront to a cohesive digital and physical presence for customers to engage with.
B2B industries
With B2B and B2B eCommerce, typically there is no physical storefront to draw in customers. It's all up to Digital Marketing to gain attention online.
Generic Digital Marketing techniques aren't exactly applicable to many B2B websites, as their target audience is much more specific. So, a highly-tailored Digital Marketing strategy is required, that moves the B2B website in front of the right buyers. This means utilizing Paid Advertising, SEO, and in some industries even heavy Link Building, but also direct email tactics, marketing automation and defining the right client profile is what's needed for maximizing ROI.
Your B2B eCommerce website has to act as a resource and authority in whatever industry you hope to dominate, positioning you as the leader.
In Conclusion
For many companies, Digital Marketing isn't at the top of their priorities, and it sadly takes a back seat to more essential aspects of the business.
Not optimizing your brand's presence online is a more than a missed opportunity. The internet is a massive and integral part of billions of people's lives, why not take advantage of all it has to offer…