For this edition of Creatives That Inspire Us we've interviewed Lara Eurdolian and James King. Our long time friends, partners and ex roommates from 20 years ago, now well established professionals in their own respective fields.
Lara needs no introduction, her brand, Pretty Connected is well known in the world of fashion. And James King is more known among digital experts. Learn how they've met each other, what's keeping them going after 15 years, and how they complete each other both professionally, and privately, as a contemporary Creative Power Couple.
[ultimate_spacer height="10″ height_on_tabs_portrait="150″ height_on_mob="50″]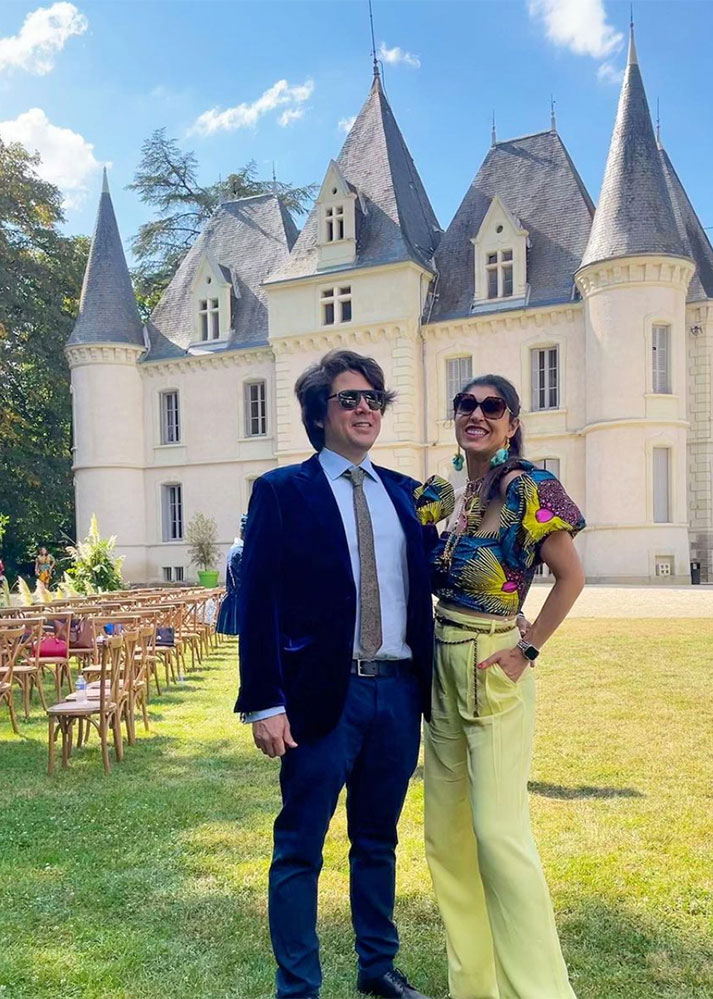 Living Proof Creative: First, the mandatory question – How did you two meet?
James: We met at a rooftop in Brooklyn at a barbecue. Through a mutual friend 15 years ago, at least.
Lara: And then we started dating a year later. We just met really casually, and then a year later we ran into each other twice within a week. And then James asked me out.
Living Proof Creative: Way to go, James. So, you're both very successful in your own creative careers. We know Lara is crazy busy, you're crazy busy. Does this focus on your careers, bring you closer together or is that a challenge that you have to work through on a daily basis?
Lara: You know, we're such independent people and we're great apart and great together. So I think we give each other the creative freedom to do what we need to do. I think anyone who values their relationship, you have to make time for it.
When James has to go to Korea for two months for a project, I support him. And when I have two weeks of craziness or have to really focus on work, he supports that. So I think it's just nice to be in a mature relationship where we know there's a deadline to the busyness.
I think one thing about being in a relationship with James is he really is very supportive of me just running with things and ideas.
Even if it is going to make me busy there isn't that, you know, guilt. At the same time, when we need to spend time or take a vacation, we communicate our needs.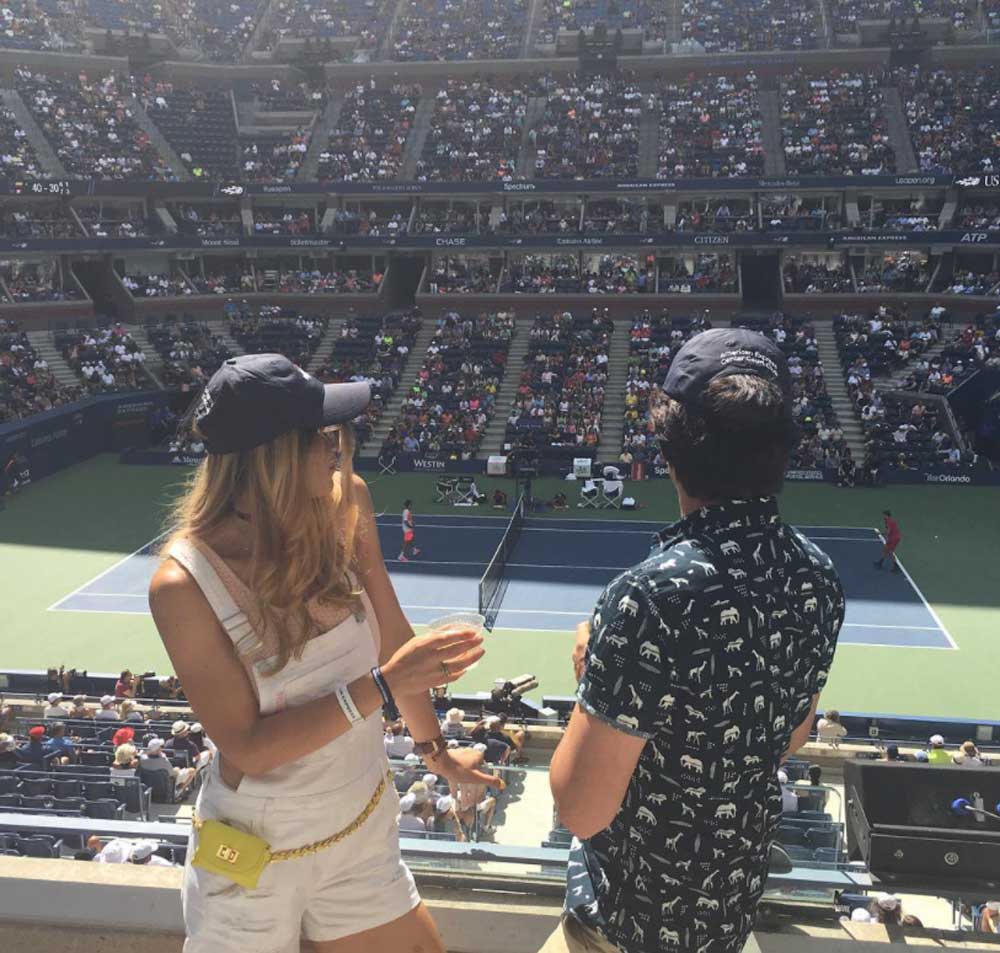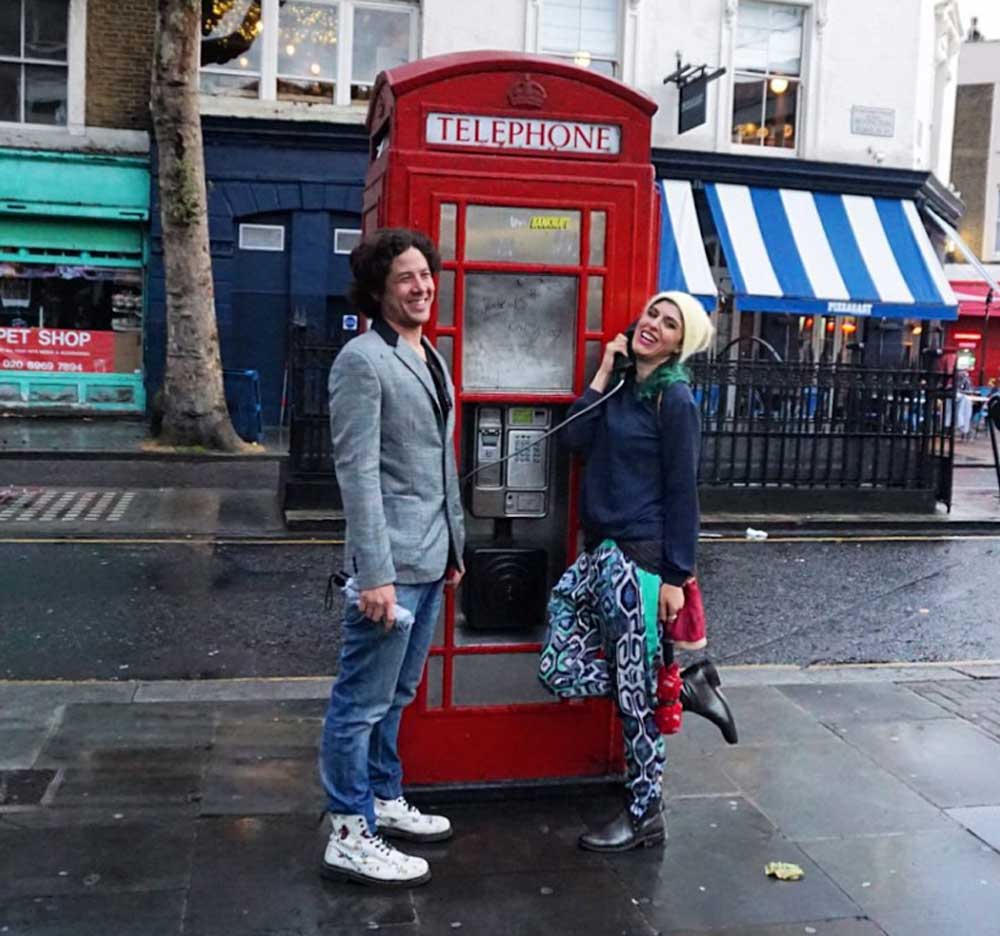 James: I think we compliment each other pretty well. Our personalities are not opposing, but they're different.
Lara's a very great networker, social butterfly, super creative, and I'm more in a full-time job that's advertising. So I think our skills and our personalities help to not just support each other, but you know, balance a bit as well.
Lara: And we're both really low key. So I think that helps, like at the end of the day, we're just super happy being together, watching TV, spending a night in. We definitely love going out, but I think that's really nice.
Especially at the time of COVID, that's the first time James has ever been home every day and it was really great. Weekends are our sacred time where we don't even like to make plans so we can just spend that time together.
James: I would probably never go out if it wasn't for Lara.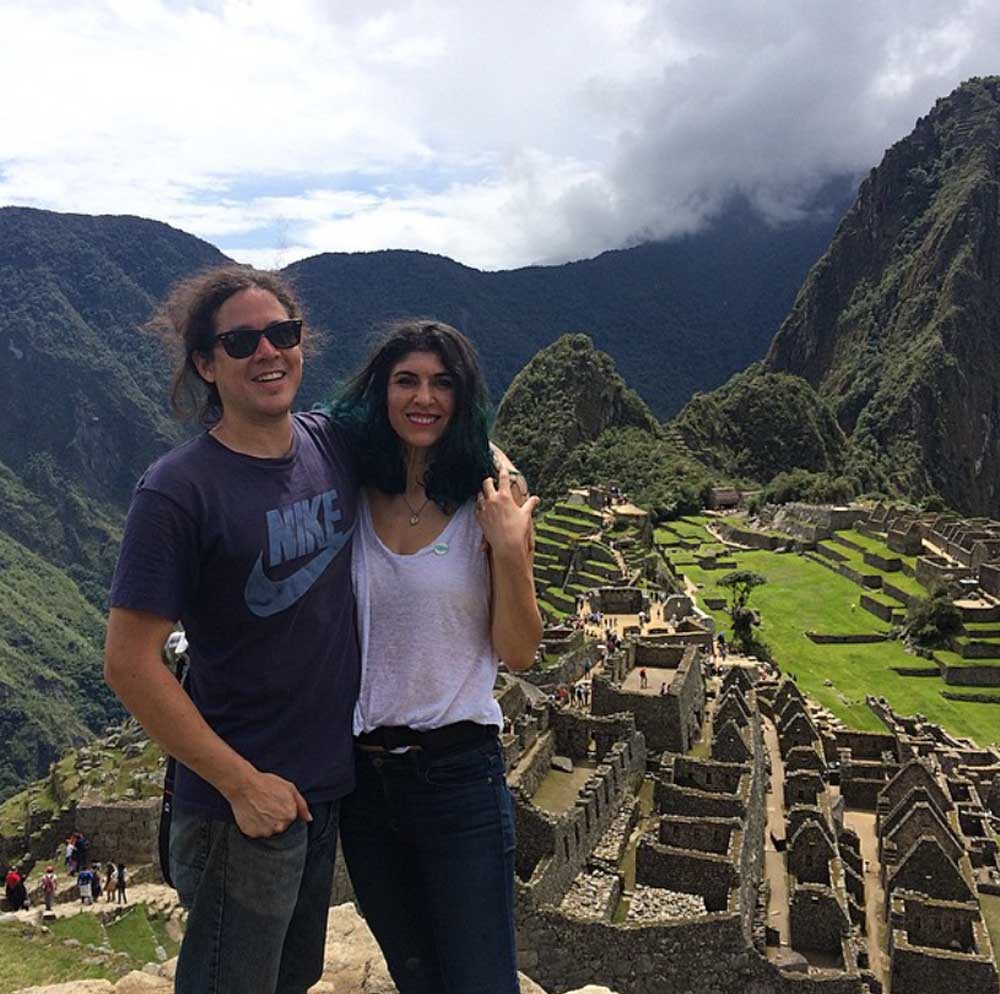 Living Proof Creative: That does sound mature. You guys feel like you're kind of a natural fit. You said James was traveling to Korea, how frequently do you guys travel for business? And how do you stay close during that time apart?
James: I mean, it's in waves, with COVID it's a lot less now. But before that I was probably traveling 40, 50 percent of the time to offices in the US or Korea. I love traveling and bringing Lara with me is a great bonus if it works.
Lara: And vice versa. For me it's usually press trips or just a quick trip for a gig. Monthly, probably one week out of the month.
There's a lot of trips where I get to go and James gets to hang at the amazing hotel and experience the city, whereas I'm working full time.
There's something so nice about at the end of your job to go back to your hotel and have your partner there and be able to wake up and have coffee and breakfast.
James: We took a trip to Australia when I took a year off of work for a sabbatical, which I recommend to anybody thinking about it.
Lara: Yeah, during that year you were able to come to all my gigs and then we could extend the trips and do a lot of tourism type things and partner with different tourism boards or brands. So that part's really fun too.
I mean, a lot of times with his trips, I'll try to figure out something I can do
Living Proof Creative: So you guys own a dog. What breed is it? What's his name?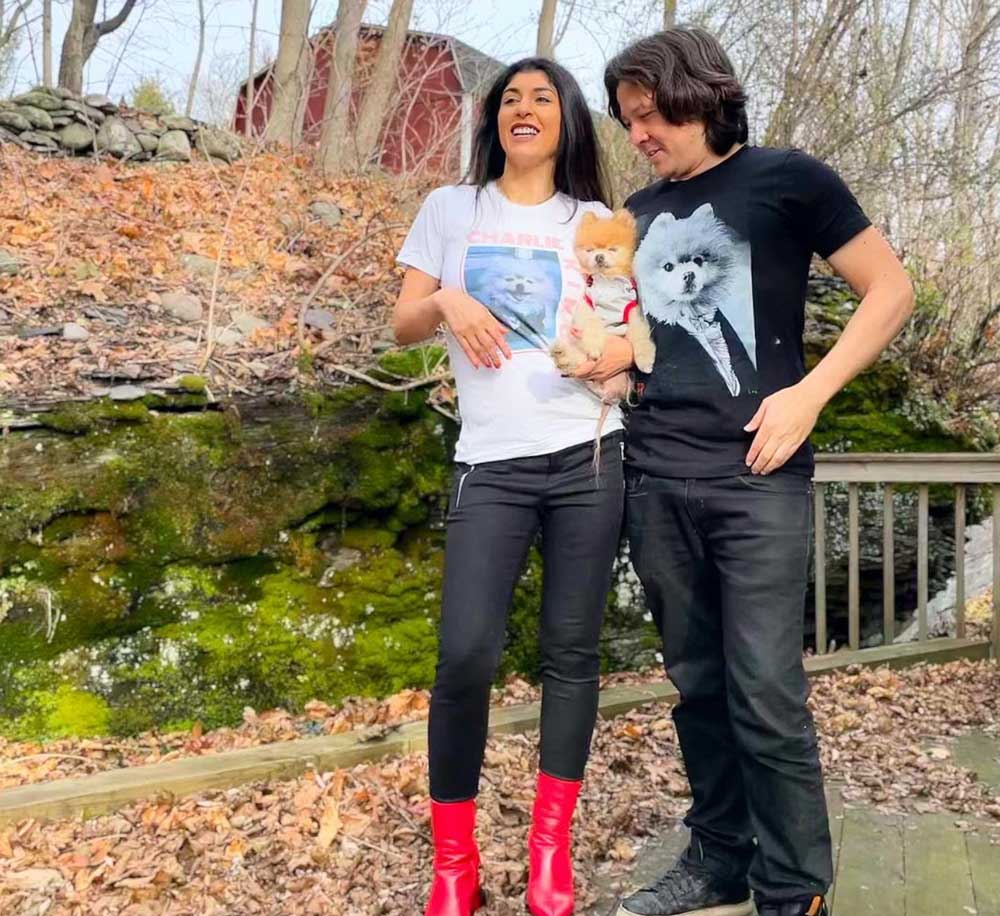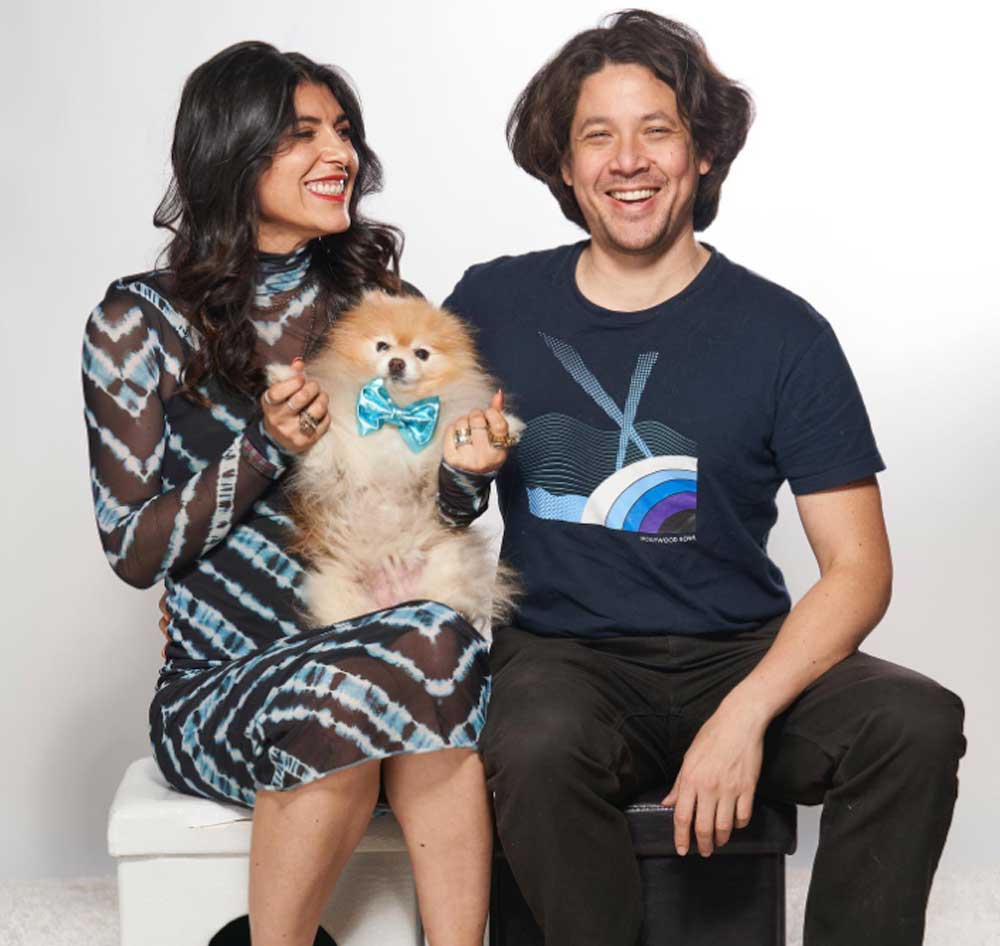 Lara: We actually rescued Charlie when we were out at Coachella.
I had a gig and we were partnering with the Westin in Palm Springs and they have a beautiful pet adoption program where they will let one local dog from the shelter live there and guests can sign them out. And when they get adopted, they put a new dog in.
So I was like, let's walk this dog. And he was having a tough time getting adapted because he was 10 years old.
I fell in love with him. James is a little bit of a late bloomer. He thought I was crazy, but I was like, we have to take this little boy home.
Now, James is like his super dad. He cooks for him. I'm like, number two,
He rules our life and we've had him for five and a half years. So he's almost 16 and he's a little Pomeranian and he's the cutest.
Living Proof Creative: Does Charlie travel with you guys?
Lara: Yeah, he does, he's a great traveler. He loves going places. He just goes in his little carrier and naps and is  just happy to be with mom and dad.
Living Proof Creative: So, share with us some of your proudest "Lara and James moments," what makes it worth it?
James: I always feel grateful looking back on all these amazing experiences and times that we've had. Whether it's traveling or accomplishments, like her chain business, or me getting promoted. There's those small wins that you look back on but I'm always really appreciative of those key moments that really stand out, whether it's standing in a different part of the world or feeling that sense of accomplishment for a job well done.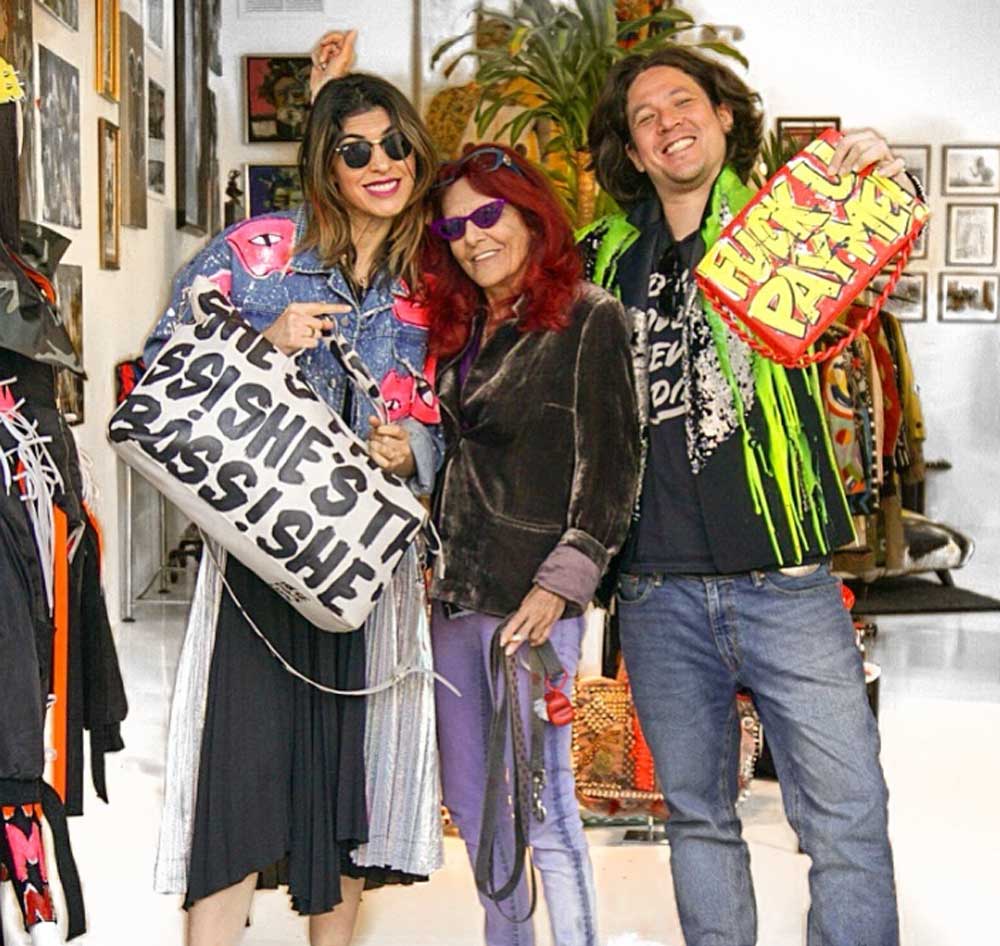 Lara: We always joke because this whole influencer world is so crazy now. Everything's all about "Instagrammable" moments but I was so lucky to get into this world so early, before Instagram existed.
Back then, brands or tourism boards really wanted you to just take in the experience. It wasn't about being on your phone the whole time and just content content content. It was about experiencing something.
I remember one New Year's, Cover Girl invited us to the Hard Rock Cafe in Times Square. I never understood why people waited all night in Times Square but when the ball drops, it's like you're in a snow globe. All this confetti goes up and it was just so magical. I  just felt really grateful to get to have this amazing night and to get to share that experience with someone special.
We get invited to so many cool things but when you have somebody to share it with you really enjoy it and kind of appreciate it.
A lot of these experiences that brands or people create aren't ones that are for sale. So I think that's really fun too, getting a totally different experience. So, I would say those are pretty much my proudest moments and we've had a lot of highlights.
I'm always proud of James. He's always getting promoted or getting cards from his employees about how great he is and what a mentor is. I'm always proud of the person he is.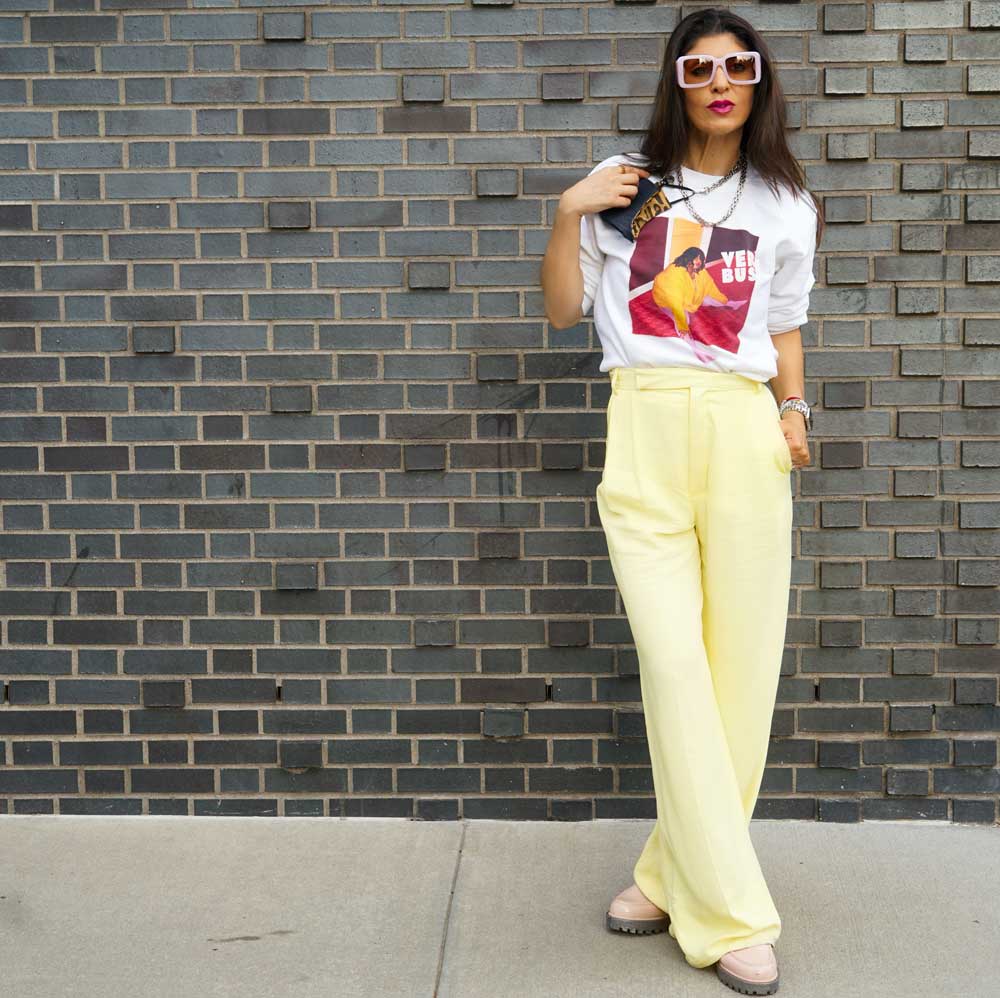 Living Proof Creative: James, you briefly mentioned Lara's business. So I want to ask Lara about your trajectory so far? You've been doing this influencer thing for quite a while now. We've seen you and your chains featured all over the place.
Lara: I started a beauty blog well over a decade ago.I came from the beauty world with brands like NARS and Keihls and I was always sort of fascinated by digital marketing. Back then it was still all about print magazines and conventional in-store marketing.
There were definitely no influencers. I always used to joke that I started the blog because there wasn't enough good information on the internet and now there's too much information on the internet.
So I just started writing about things that people were always asking me for advice about certain products. It just started very casually and within, I would say five years, we started to see this growth of this whole influencer blogger world.
I actually helped Keihls launch their social media. So that was a great learning opportunity and ultimately I went full-time with it. With anything, I think you get a platform and you have to grow it and learn to do things.
You kind of have to really self motivate to kind of parlay it into other things because it became such a competitive landscape. I started to do more TV and then I started to work with magazines. I currently, you know, work with a new beauty magazine, which has been a really amazing opportunity that ultimately helped me launch my chains.
I was able to use my network to kind of get a lot of press and partnerships. It's just another level of evolving because when you launch something, you know, 13 years ago, if you do the same thing for that amount of time, you just kind of lose your creativity.
So I just look at it as an opportunity to try new things or meet the people and grow my brand accordingly. That's what Pretty Connected has been all about, is just sort of an evolution if you will.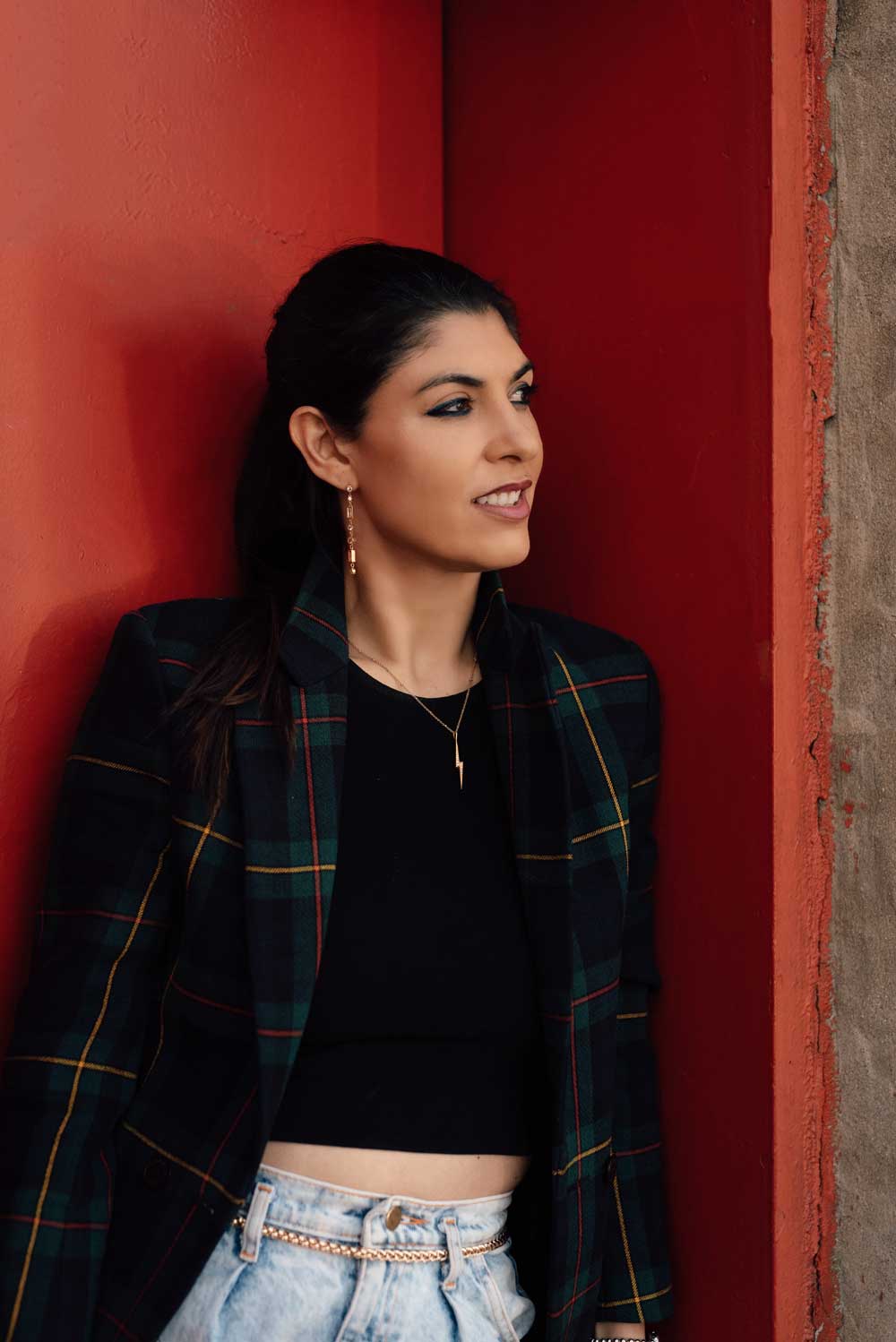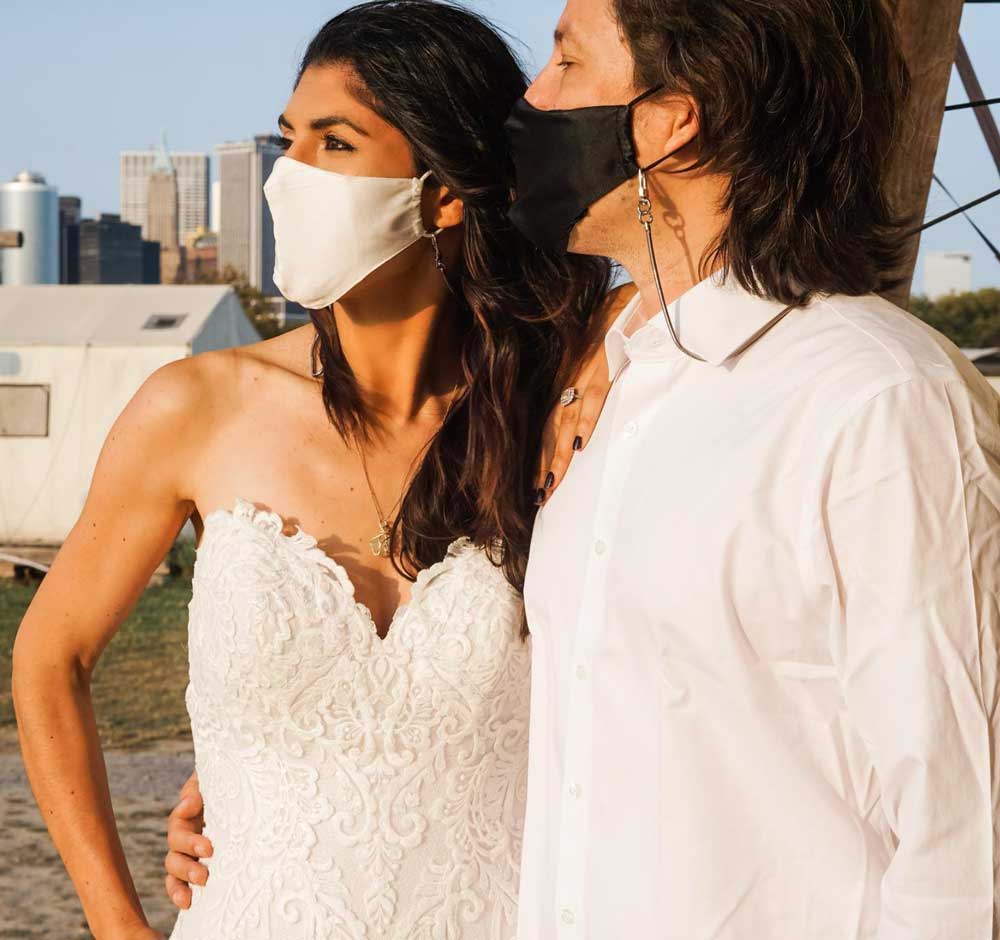 Living Proof Creative: I mean, now you introduced a product that's become a big revenue stream for the brand. That's awesome.
Lara: It's so challenging as a small business to do anything. What this industry has taught me is it's one thing to come up with mask chains, but if you're going to really make something big, you have to make a big noise.
I had so much time during COVID. I had seven trips and all my gigs canceled. So it really was such a great learning opportunity to just sit and focus on this brand and to use my social media to explain the product, and to get other influencers and Editors excited about the product.
It was a great distraction from everything that was happening in the world. It was so much work. I don't even know how people do it. It's so challenging, but it's been so rewarding to really invest my time taking it from a hobby to an actual business.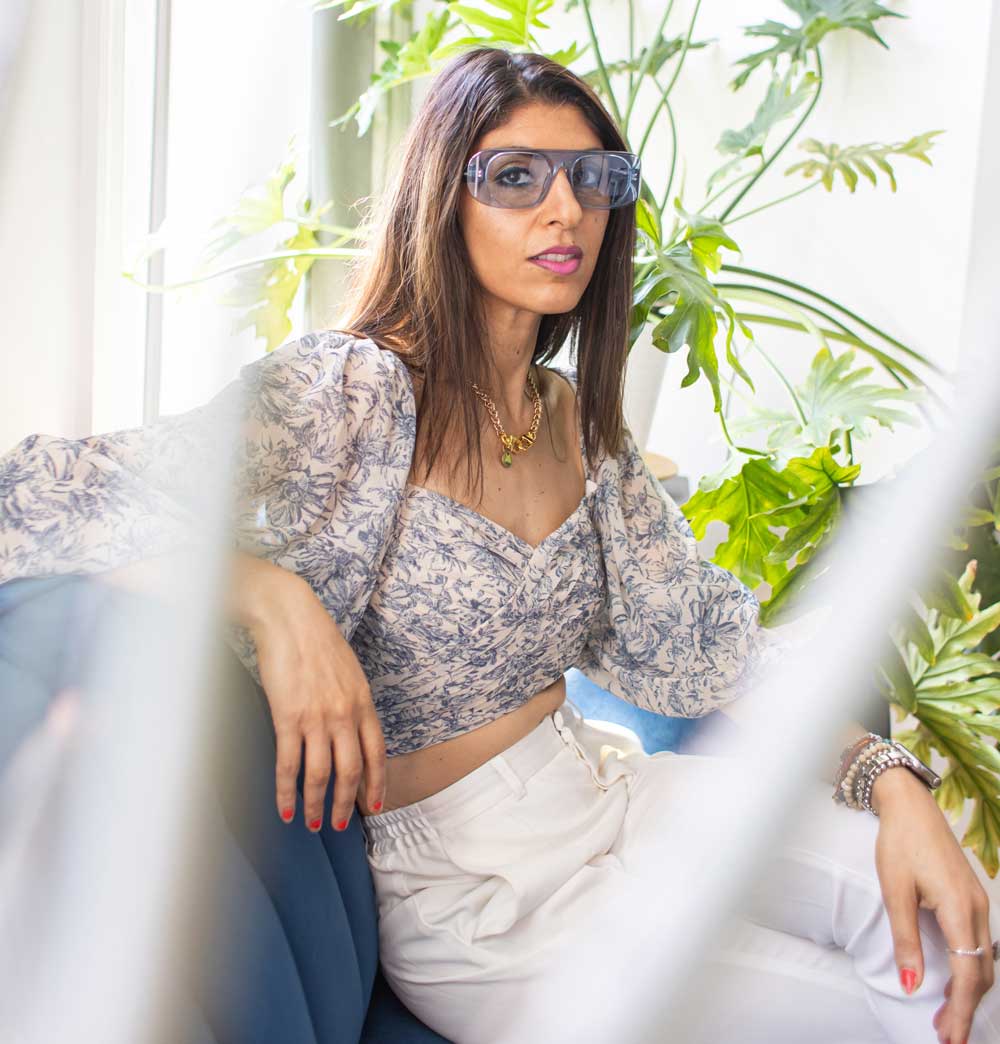 Living Proof Creative: Yeah, we have worked with quite a few beauty brands and your growth just seems so organic. It seems natural.
Lara: That's the distinction now too. Brands are a lifestyle, but a lot of brands are doing these like very manicured model shots and it just doesn't have any heart.
When I launched all of this, I really wanted to build the community aspect. I want people to love the product. One reason that we got upwards of a hundred major press hits is because we were heavy on gifting in the beginning.
And I know what it's like, people send you so much stuff but when you get them to actually use your product, especially with a mass chain, it's on your face and suddenly you're at brunch and you're getting all these compliments or people are recognizing it, there's a sense of like, oh wait, this is actually something that people want and I should talk about it.
So I was noticing that that was part of my strategy, getting that authentic customer engagement. 'm super lucky. I have a product that people are always shooting and talking about and wearing. It's very visual, which helps with my storytelling.
For the shop, most of the images are generated from different influencers and people and customers who wear our product. And even when I get my model shots and my flat lays, half the time I don't even end up using them on my social media because there's something so much more impactful  like these everyday people who are loving and wearing and posting.
Content wise, we've been so blessed because there's a lot of pressure on you to tell the brand story and it doesn't always translate.
Lara: We've been so lucky too, with the collaboration and Kesha. she basically gave her own spin on two of our top selling chains and she was such a big fan and that was so exciting.
Then to have all of her fans be so excited about this product, it's been really fun to do these partnerships. So now I'm the brand, and I'm using a lot of my past experience, but in a totally different way, which keeps me very inspired.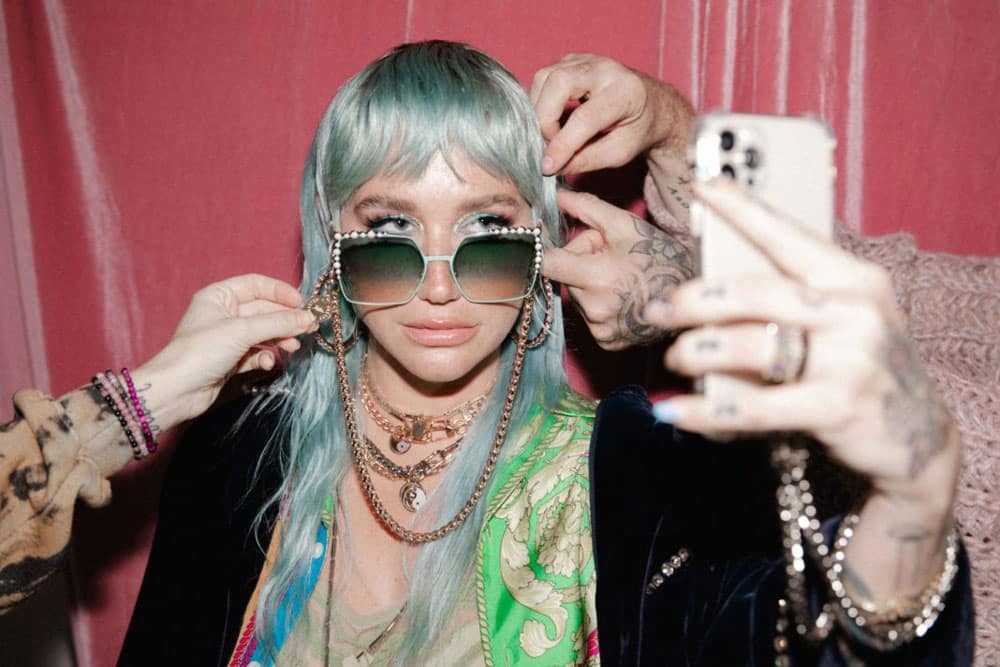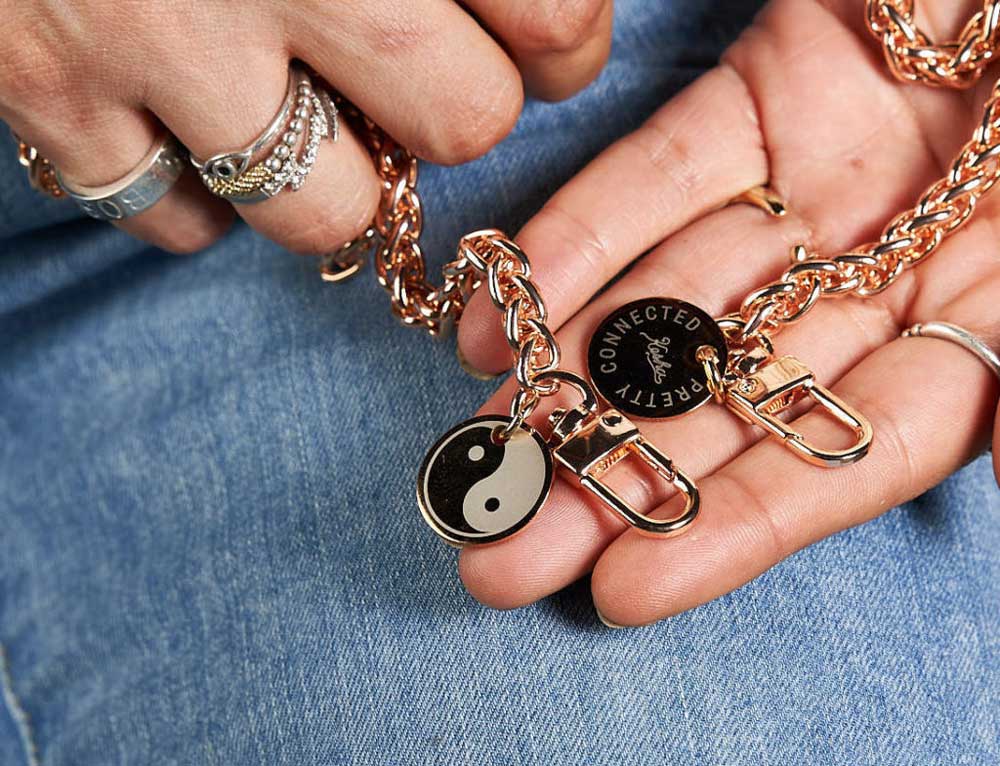 Living Proof Creative: Yeah. That would be my next question. We wanted to ask about Kesha. How did that happen? Did she just pick up your product and you guys clicked?
Lara: Pretty much, she had seen somebody on the street wearing a chain and asked them, "where did you get that?" Then her team reached out, but simultaneously, a friend of mine was like, let me connect you with her manager.
It was so crazy because I literally checked my inbox and there was a note from Kesha's assistant. So I get this email and I was like, "wow, that was really fast that you wrote that email. I was like, she is already asking for these products."
And my friend was like, "wait, that's not who I reached out to."
So I ended up sending her products and she posted them. She was amazing. Then her team came back a month later and asked if I would be interested in collaborating.
So we designed some charms. She was really into Yin Yangs and the balance of life and she really wanted to add those to the two chains that happened to be our top sellers and also her favorite chains.
And the rest is history. We also did a really fun photo shoot with her. We did a virtual event for editors, which was really nice to have that time with her. She's just been the most amazing partner in all of this, so it was very organic.
We've got really lovely support and it's such a special feeling that you have the Sarah Jessica Parkers and Keshas of this world who are loving your product. It's just mind blowing, you get testimonials and you affect your customers' everyday lives. It's pretty wild.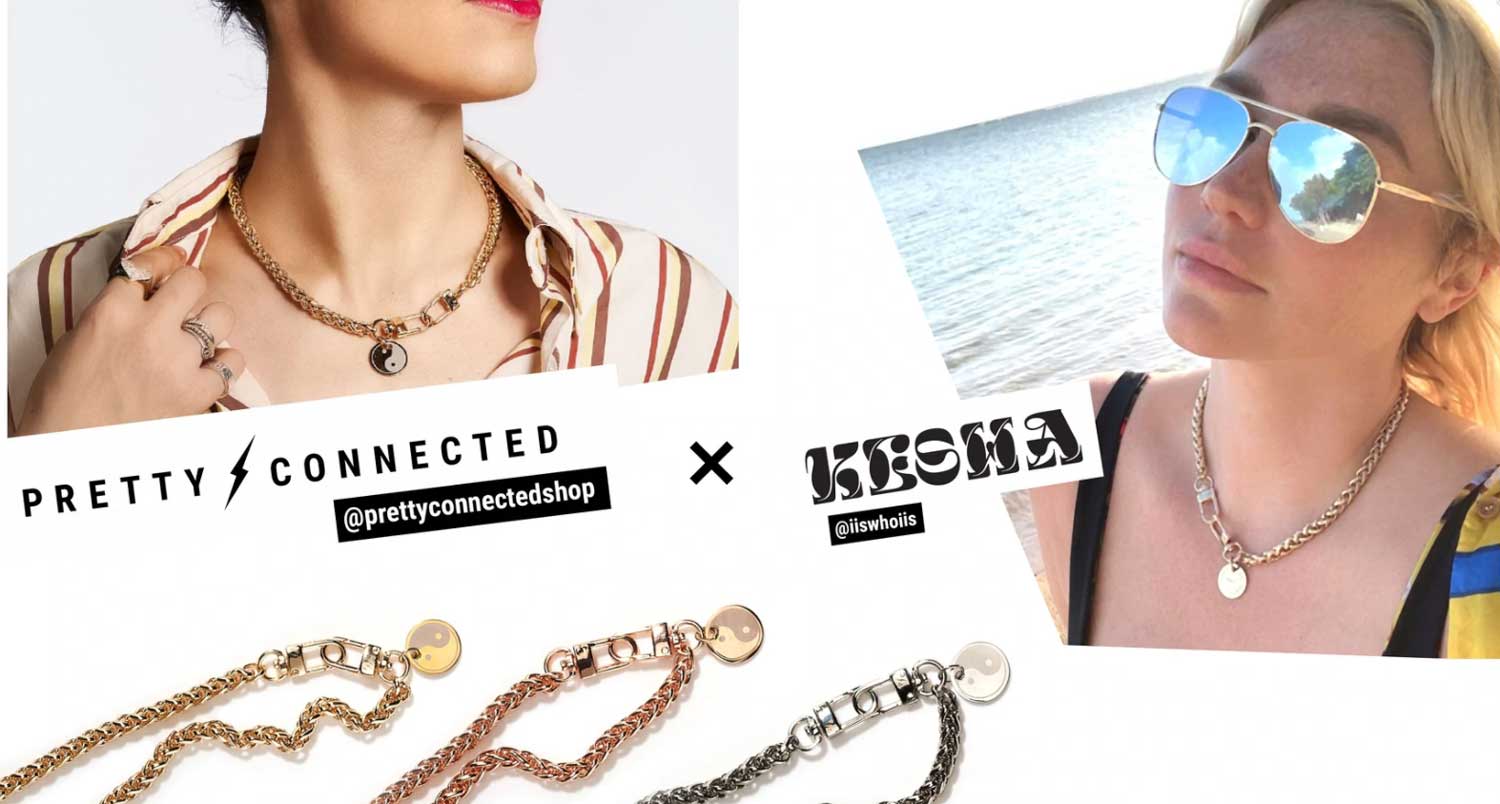 Living Proof Creative: It is a beautiful original product.It's also hard to miss, it's unique on its own. It's not like you came out with a brand of glasses or something.
James: It's interesting. Originally the chains were created to solve a need that Lara had around ugly camera straps. Then, it was good timing, a little bit serendipitous, right place, right time, and then the pivot to where it is today.
It's really wonderful. Lara is like many creatives, you have to figure out a lot of things on the fly and then figure out "how do I either solve a problem or push this forward in a different way."
Living Proof Creative: A couple more questions for you, Lara. You are dedicated to raising awareness about sustainability in the beauty industry. Why are you so passionate about this cause and what are some things that we can do better to improve sustainability?
Lara: Yeah. I mean, the world has just become so wasteful and I think we're all feeling the problems of the world and the environment. There is so much waste in the beauty industry, it's insane. Especially being an editor for so long, I always say I have the biggest carbon footprint because so many brands send me stuff and I'm so overwhelmed by the amount.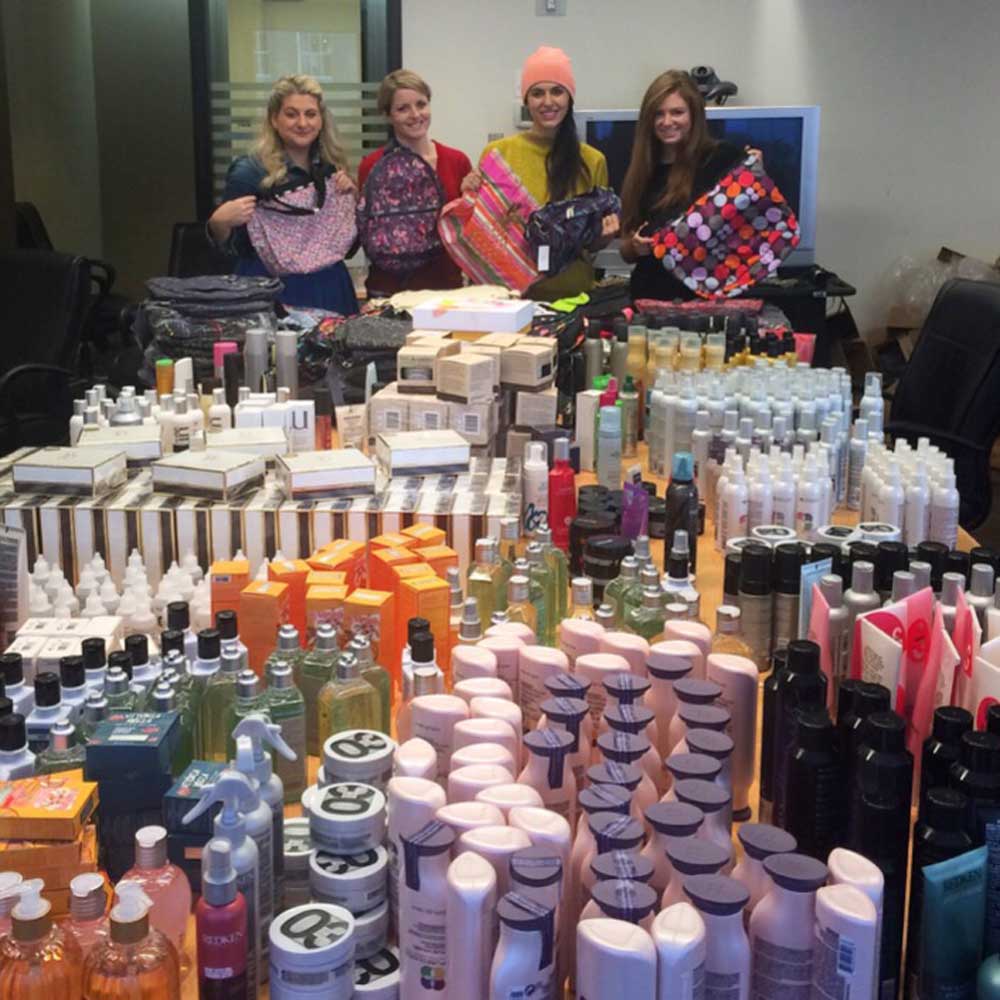 So I started a program called Share Your Beauty specifically for influencers, editors, magazines and brands to donate their unwanted products to shelters around New York city and the tri-state area. We've donated over 150,000 products to date because a lot of times when brands repackage and the old packaging that doesn't sell, they're still perfectly good.
That's why we started Share Your Beauty, because it's so easy to donate your clothing or your furniture, you can drop it at a Goodwill but for beauty, it's such a whole other thing in terms of being able to donate beauty products and where to donate them.
It's a great way to kind of give it another home. And you know, when you're donating it to these various shelters, it really means a lot to them to get these sorts of products. And then on a larger scale to have brands reach out.
We actually worked with LeSportsac to also donate bags from their past seasons.
We put all the products in the bags and write cards and send them off so that they get this lovely gift, which is a great way to extend the life of a product and give something meaningful to somebody in need.
Living Proof Creative: Where can people get involved with Share Your Beauty?
Lara: Visit Pretty Connected and hit the "Donate" tab. It's really been a rewarding passion project for myself and everybody involved because we've never taken a cent and it's a purely volunteer program, yet we were able to prompt such change with it.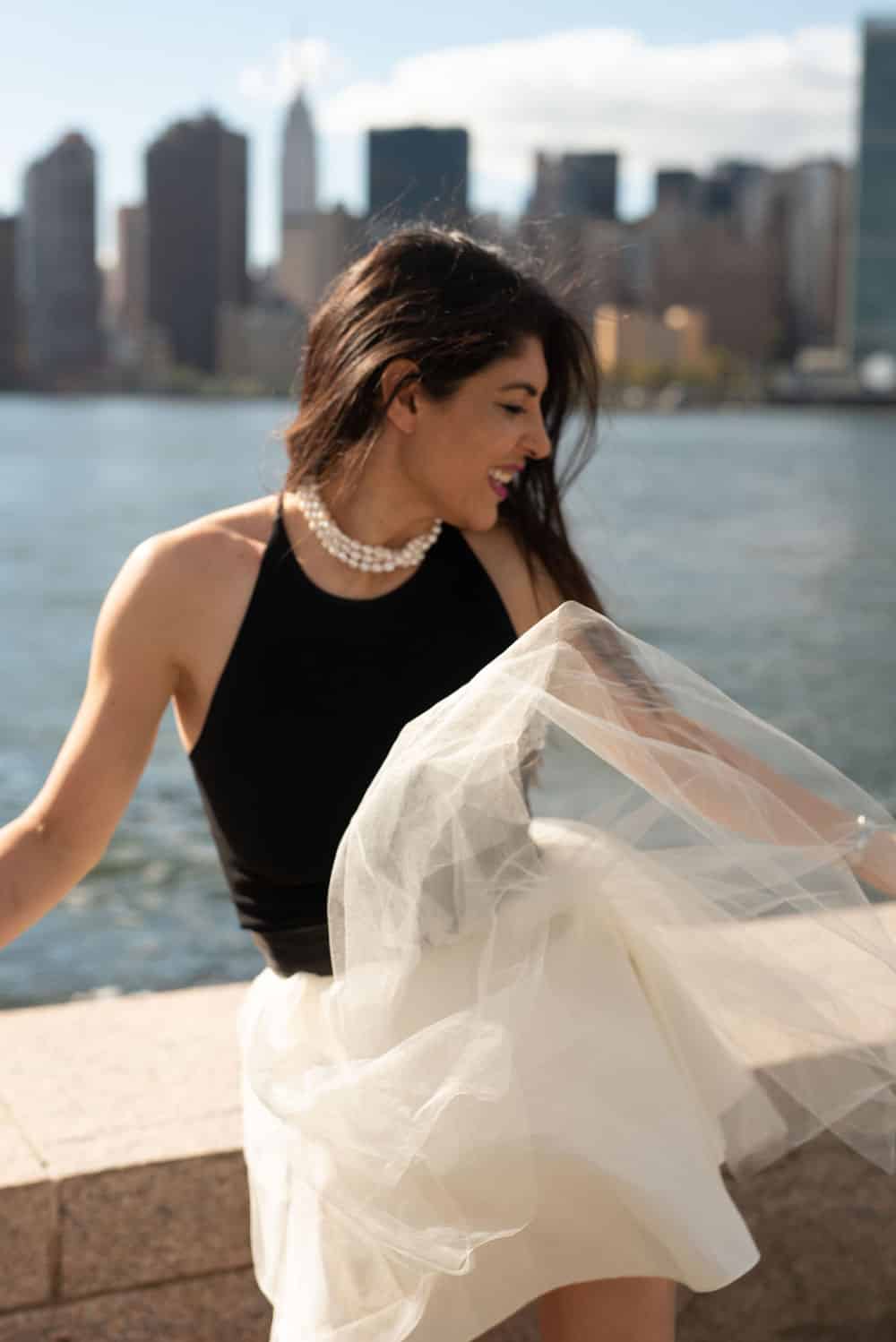 Living Proof Creative: Where do you see Pretty Connected in the next five to 10 years? Do you have any big plans and goals for the brand?
Lara: The digital landscape changes so much, you're always trying to kind of keep up and adjust with the world.
So, I'm definitely going to keep up with the accessories line, but even with scaling it, I go back and forth. I don't necessarily want to be a brand that just does exactly what everybody else is doing.
I think that's also somewhat wasteful. So I think as long as there is innovation and we're hearing what our customers want, we'll create things. But I don't necessarily want it to be a brand that just creates, creates, creates, I want each product to be really special. I also want our products to be seasonless and timeless, so that it's something that you can have for years.
So it's just seeing what is the opportunity, what my audience is responding to and what's exciting me project wise. I try to be very open. So I don't know what's going to happen in the next five years. I'd like to work with more small businesses. New things are always interesting to me and your priorities change every year.
I want to be able to be that person and brand that responds to that and stays creative and excited. If I was doing exactly what I was doing 13 years ago, I'd be so bored. I'm just going with it and you've just got to keep networking and keep your options open.
You never know who you're gonna meet that's going to change your life. It's always what I say.
Living Proof Creative: Speaking of "networking" and meeting new people, we've seen a 10% increase in overall consumption of social media per user in the past year. It's reported that posted stories and videos have doubled in the past year, just because people are mindlessly scrolling because they don't have anything else to do.
Lara: There's a lot of that social pressure to constantly be promoting things, whether or not it's actually good. Everyone's trying to beat the social media platforms' algorithms and it's almost like they have control over your content.
That's what I love about having a blog or a website because that's the challenge with social media. On social media platforms, we're sort of slowly losing our control over our own content to algorithms and trends. You lose a little piece of yourself when you're trying to just conform to what Instagram wants versus what you want, or what will even perform for you.
There are no guarantees.
Living Proof Creative: Basically people are chasing what Instagram is asking them to do instead of just doing what you want to do. I think you put it beautifully.
So questions for James. What was your start in the digital industry?
James: I had kind of a different path through life. I never went to college. I went straight into the workforce and started in IT cause I was good with computers, then decided I didn't like it when I was doing all these Microsoft and Cisco certifications. So I moved over to print design because I really liked art and working in things like Photoshop 2 and Cork Express- all these things that make me sound ancient.
Then I got a job at a place in like 1998 called March First. It was one of the biggest web consultancies at the time. That's when, you know, IA and websites and UX wasn't even a term yet. I just kind of jumped on that boat when it first started happening and went with it. I like to feel that I helped define certain areas of that field.
It was a really great time to be in that space before people knew what it was, before it was a course you could even take in college. From there I started a couple UX departments within bigger agencies, like CHIAT\DAY and others because they wanted to kind of catch up to what, whatever this "digital thing" was. I made a bit of a name for myself, got connected within the community and then started jumping around agencies to where I am today.
Living Proof Creative: It sounds like you've been a pioneer of a certain branch of the industry. From my personal perspective, Google recognized SEO, search engine optimization, just five or six years ago. I like to say we are living through an industrial revolution, you know? So it sounds like you're one of the pioneers of UX.
James: People in the physical world always paid attention to interfaces and human interaction, it took a little while for people to apply that to websites. I mean, if you remember old websites, they were hardly usable.
Living Proof Creative: I read that the cash dispensing sound that you hear on the ATM when you're withdrawing money is artificial. The money doesn't make that sound. When you hear it though, it's basically like a reward. Like Pavlovian Conditioning.
The ATM's are doing the same thing to us and that's UX.
James: It's definitely all that stuff that is super interesting from perceived control to dark patterns and things like that. It really does have a heavy element of psychology to it.
In this day and age, I think an interesting balance of what's good for people and what's good for business, right? You could say the same with social media, like Lara was talking about, it can be designed in a way that's very beneficial and it can be designed in a way that's addictive and exploitative.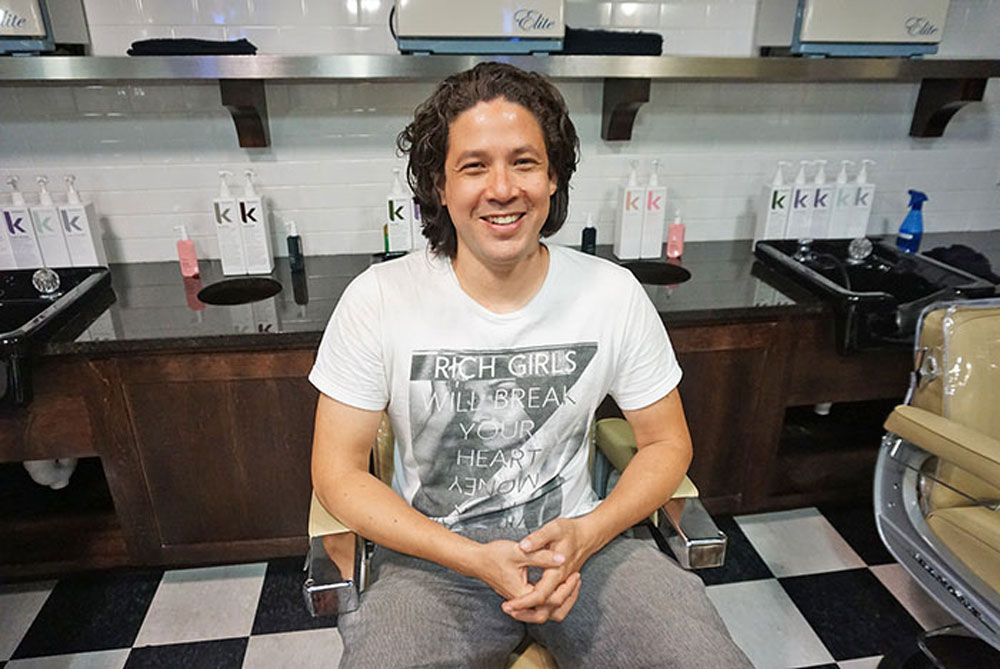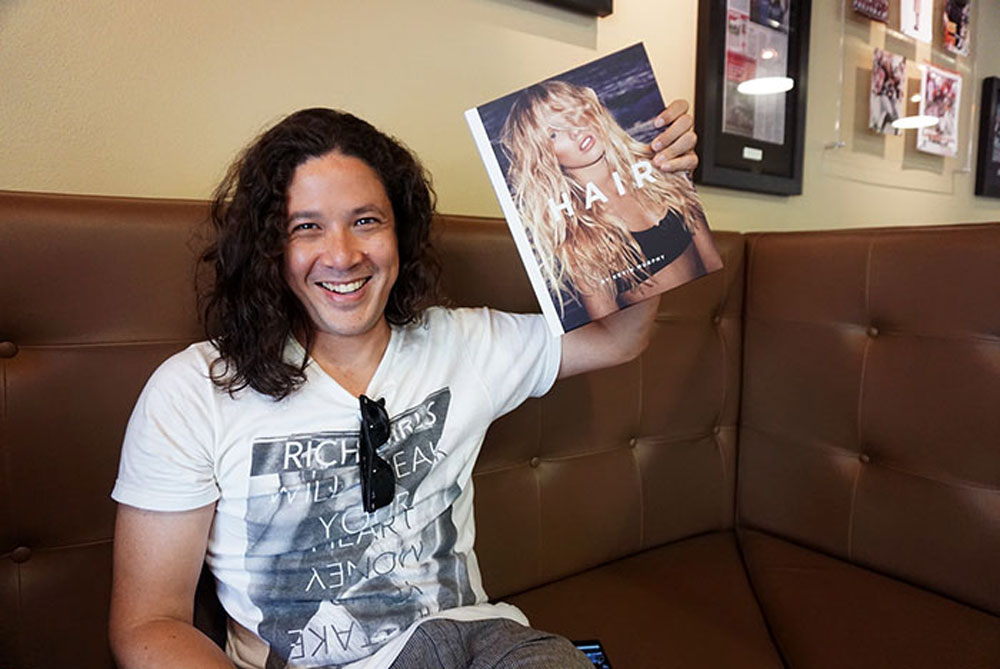 Living Proof Creative: We know you as a hyper creative individual but at this point in your career, you're in a more corporate world. How do you find that your creative background helps with your senior  corporate roles?
James: You know, it's really at times opposing, right? I think you have to be able to have the perspective to see both ends of it. You have to sometimes think like an account person, but manage like a creative person.
For me, it's much more around mentorship, putting the right teams together and figuring out how to get the best out of people, no matter what their discipline. Part of that for creatives is trying to shield them from all the business side of things, the KPIs and even the clients to some point and give them the space to be able to think freely.
Then at times, like direct them, and be able to kind of focus that aperture so that it's something that clients will buy into.
It's not always the easiest job, especially when, in our field, at the end of the day, it is a business, right? So you are a little bit beholden to revenue and projections and performance. It's straddling both sides of that. But again, giving creatives the space to breathe, to come up with ideas and concepts that'll pay off.
You can't really have one without the other, otherwise that's art. We're not in the art business, we're in the design business.
Living Proof Creative: So, as the VP of a successful company and as a pioneer in the industry, what is the next big thing in interactive technology? Do you have any insights for us?
James: I think the next big leaps in technology are going to be in biotech, machine learning and robotics. You know, more around designing for purpose, right? We have a huge amount of resources, a lot of know-how and issues, but somehow we can't change them. We've consumed a whole generation of creative people trying to figure out how to get people to click on a "buy now" button.
I'm seeing a lot of departure of people wanting to do that and getting into things that make them feel more fulfilled, even if it is a lower salary. An interesting trend for me is just seeing people going more towards, designing for purpose versus designing for commerce and advertising.
Living Proof Creative: We do have a couple of questions for you. Who in your community or creatives inspires you right now?
James: I really draw inspiration from people I work with, especially the younger generation. There's just some really fantastic juniors and mid-level people that still have that spark like, "I'm going to change the world."
That's kind of part of my job as well and that's what inspires me, is seeing like the generation that's coming up and starting to really figure out how the world is going to be. I think they're fascinating to be quite honest.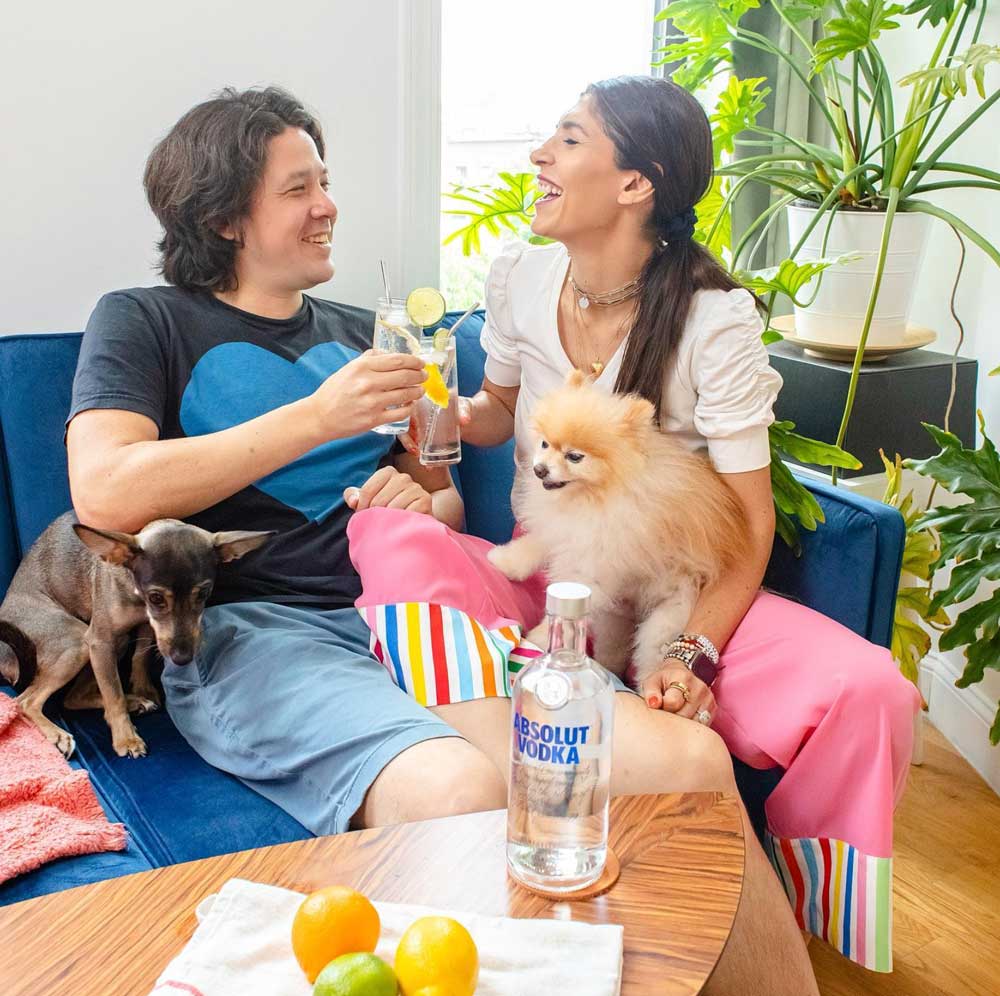 Living Proof Creative: So, what's your advice for creatives who are looking to start their own projects?
James: I mean, just jump into it. If you're interested in it, you're interested. If you have that genuine passion, nothing can really stop you. We have all the information in the world at our fingertips and this isn't something that a lot of generations before us have been afforded.
So it's really just like, get in there, start doing it. Go from thinking about it, to putting some action behind it.
Lara: I think it's exactly what James just said. He always jokes with jobs that he's applying for or  that want to recruit him. They'll be like, "oh, where'd you get your Master's?" And he was like, "I barely graduated high school." And he's so brilliant at what he does.
It's the same thing with me with this brand. If you're trying to do something, do your research. The first step is knowing that you don't necessarily need to go to college for it, you can learn from a friend.
Then I think the best way to use Instagram and social media is to connect with other people. For me, just direct messaging people has been the most important tool for my business.
I think networking is really important.
We tend to glamorize everything, whether it's wanting to be a beauty influencer or an entrepreneur and all of these things are incredibly challenging. People always say I make it look so easy or these people make it look so easy, and it's really not.
I think to James's point, you just have to try, you have got to get yourself in there and you're never going to know what you do or don't like until you start doing it.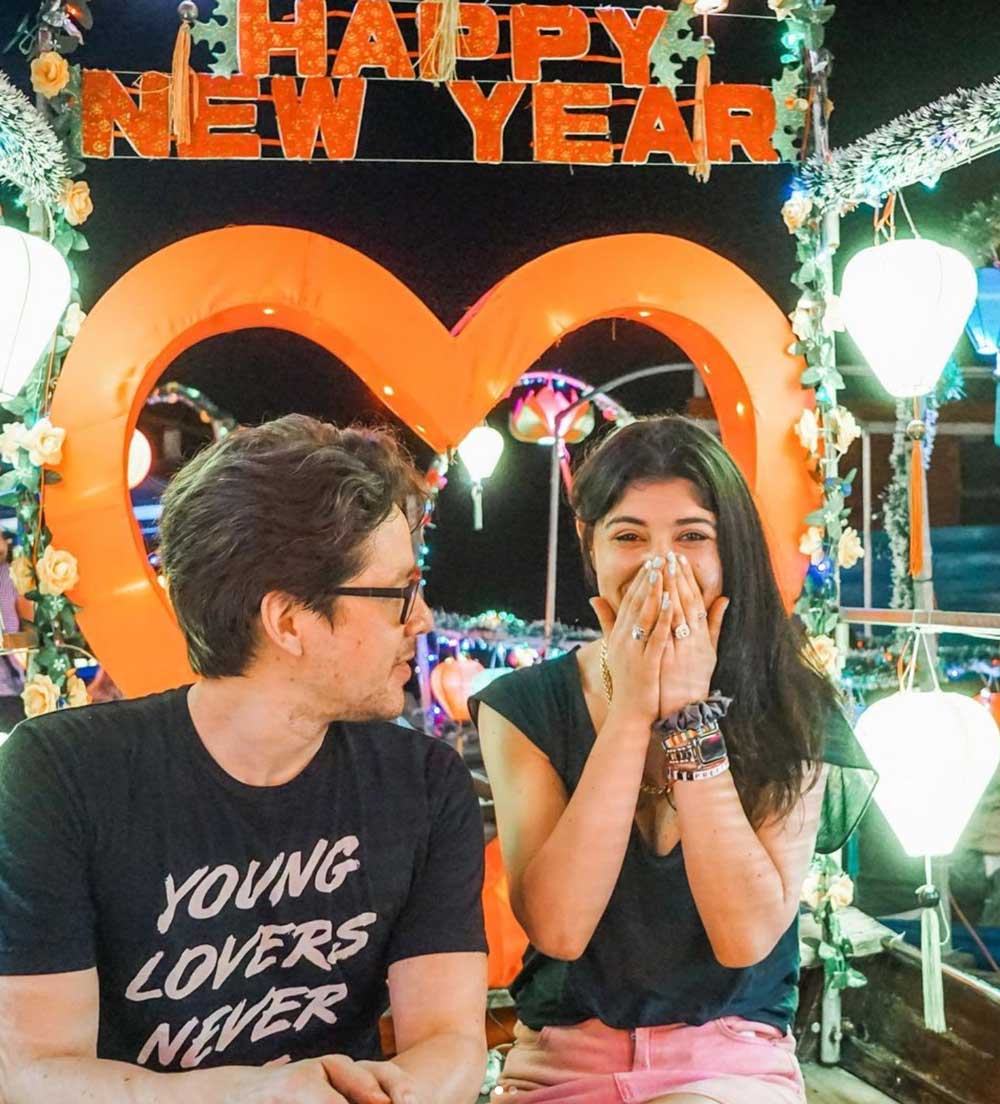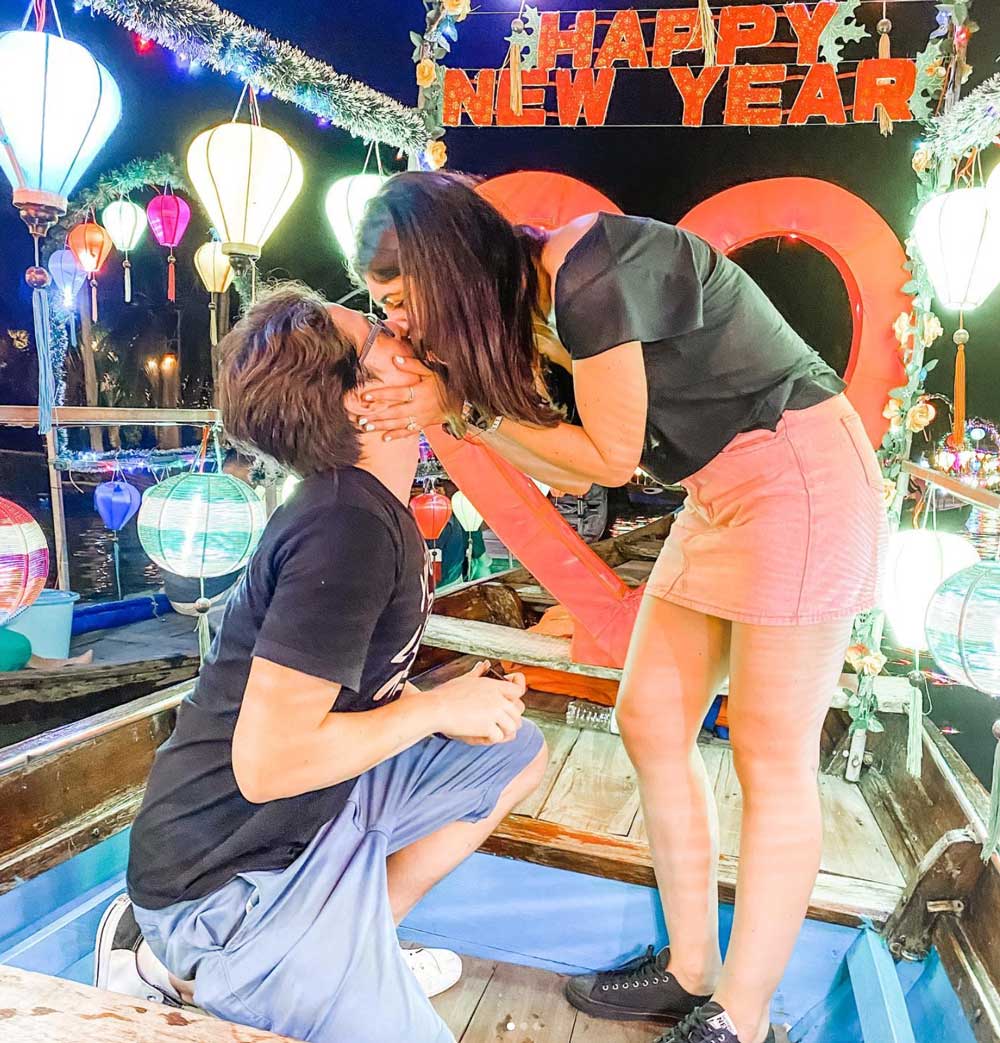 Living Proof Creative: So to wrap this up, you guys got engaged.
James: Yeah, we got engaged on New Years of 2020, so really great timing there.
Living Proof Creative: Are you guys starting to plan the wedding?
Lara: Hopefully. Yeah, we're starting to talk about it again. Ultimately, we decided that we wanted the world to be a better place where people feel comfortable hugging and celebrating and not being so censored. So I think we're opening the conversation for hopefully something next year. And if not, maybe something small and then a party, once things do become or multiple celebrations.
James: It took us 15 years to get engaged so we don't want to rush it, we want it to be just right.