Social media has been a cornerstone of connectivity on a local and global scale for years. Then along comes the pandemic in 2020, and people the world over began depending on social channels to stay connected, gather news, shop, and more.
Let's face it, social media is essential to our society's many functions – and we're long past the point of anyone willing to claim it's a fad.
So what does that mean for your business? Is social media a necessary element of modern knowledge management? Consider this – 83.3% of total active internet users regularly use social media, and about 51% of the world's population has a social media account.1 Furthermore, the younger generations (your future customers) rely heavily on social media for just about everything – communication, news, etc.
So is social media necessary for brands? Our short answer – yes. More than likely, your customers are on social media, so why wouldn't you use it to reach them? Social media has become a forum for people to share, which often involves sharing a favorite product or service.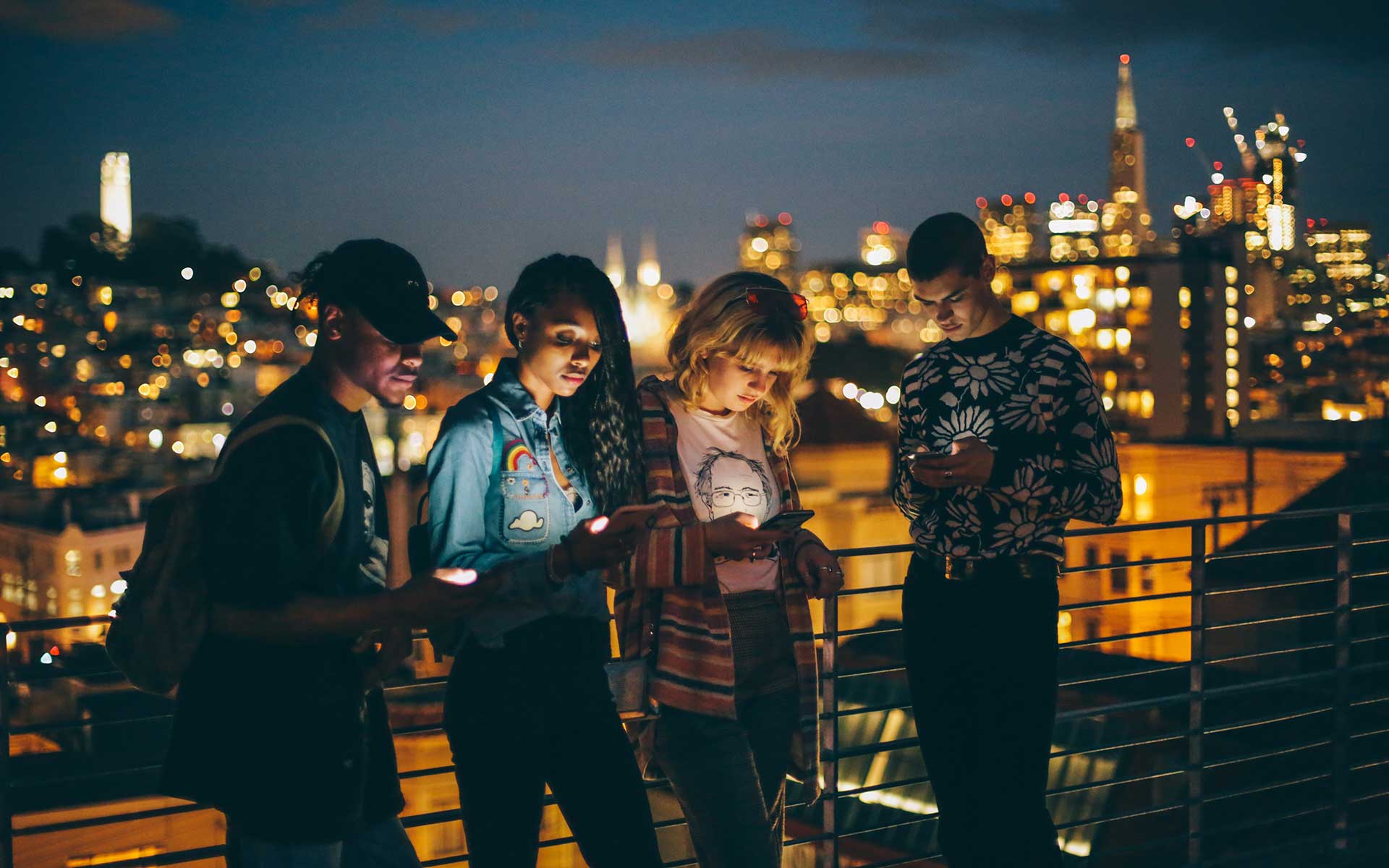 So what happens when a customer posts about your business, but their friends and followers can't easily find you on social media to learn more? Likely, missed opportunities.
Also, from a marketing budget standpoint, social media channels are free to use and still a relatively inexpensive advertising option. Typically, free is appealing to most business owners and marketers, but time is often the real problem – not budget. So let's talk about why social media is necessary for business in today's digital world – and why savvy marketers are finding the time and resources needed for building a social media presence.
Aside from staying relevant, social media is generally a good marketing move for any business. Let's explore why.
We'll start with brand awareness. The very nature of social media makes using it for brand awareness a no-brainer – it's all about sharing, right? It doesn't matter if you offer a product or a service or if you're B2B or B2C; there's an audience for your business on social media.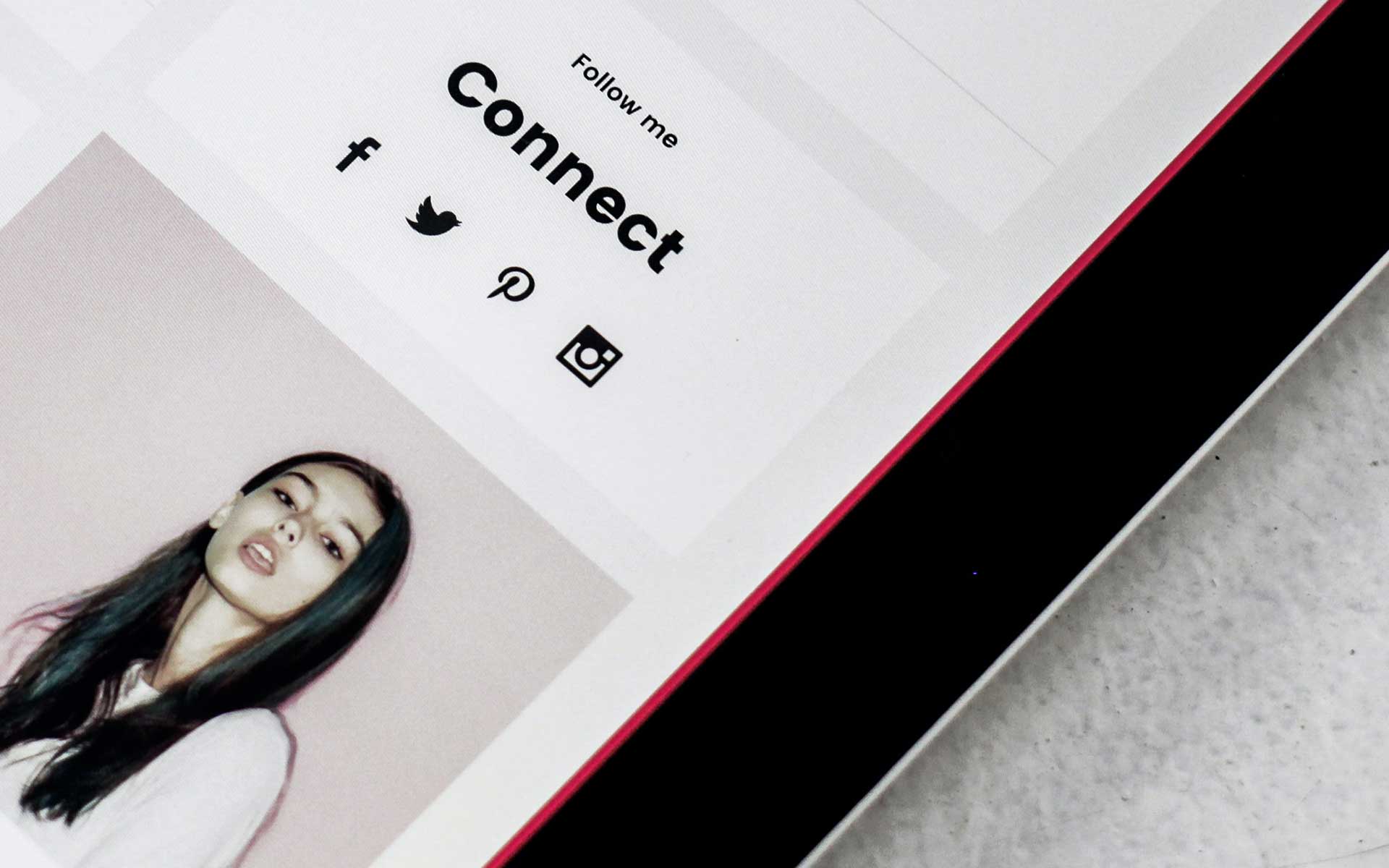 The beauty of social media is the reach factor.
If you are publishing content on your social channels that people like, they will want to share it, which exposes you to everyone in their network – and bam! Your business has quietly cultivated a community of brand ambassadors. Plus, social media offers countless opportunities to advertise or work with influencers, which can seriously turbocharge your brand's awareness.
Strengthening your brand's awareness brings us to another benefit of using social media for business: the ability to reach younger customers. Young customers can quickly become loyal, lifelong customers. Much of our younger generations rely on social media for news, communication, socializing, dating – basically just about everything. It's an integral part of their routine and daily lives.
Aside from reach and awareness, why is social media important for business?
This next benefit is possibly the most important – it's intangible yet crucial to marketing decision-making. We're talking about data. When planning or executing any kind of marketing, data should be the driver for making decisions. Social media provides instant bites of data through interactions (likes, shares, etc.), as well as demographics and geography.
Your customer's interactions on social media provide invaluable insight into what kind of content they like or dislike, what they think about your competition, what type of content drives action, and most importantly – how they feel about your brand.
All of these benefits – strengthening reach, growing brand awareness, and gathering essential customer data – will help build your business, as well as drive traffic to your website. The tools available on social media for small businesses have come a long way in a short time, and knowing how to manage them can skyrocket your online growth.
Still not convinced? There's one last benefit to consider, which is a personal connection and community. Social media, as we mentioned, is all about connecting with others. Using social media for small businesses fosters an emotional connection that would be difficult to form otherwise. When your customers feel connected to your brand, their experience becomes personal – increasing the likelihood that they will endorse your brand to others.
Although we've already spent a lot of time discussing why social media is important for business growth, a minimal number of firms or industries have not hopped on the social train – and done just fine without it. Typically, these are highly specialized products or services, and they usually live in the B2B space.
For example, Landauer provides integrated radiation safety devices and services. Their website states, "We provide tools and support to organizations with potential exposure to ionizing radiation, helping them achieve their radiation safety goals."
Our search for Landauer's social media presence yielded a LinkedIn page – and although they periodically post some company news, we could not find any active accounts on any other site. Given their highly specialized industry, social media engagement hasn't been necessary to facilitate their massive growth.
It's worth noting that finding businesses not on social media wasn't easy – it's extremely rare in today's digitally run world. Which quickly answers a question we commonly hear in our industry – why is social media important for business? It's about presence and relevance – and being both counts when it comes to business.
More than likely, your company has a social media presence on at least one or two platforms. However, you may be struggling with growing them, attracting more engagement from fans, or both. So, we asked our social media experts to share advice for building a social media presence – keep reading for their top five.
1. Get organized
Consistency is essential to brand growth. If someone from your team created a Facebook or Instagram page, check to make sure the logos, tags, pictures, and voice are consistent with your brand style and voice. The biggest social platforms have made it very easy for brands to customize their pages, so there is no excuse for a poor representation if you have brand assets at your disposal.
2. Invite engagement
You should have links to your social pages on your website, so it's easy for customers to find you on their preferred social platform. Also, invite those in your network to join your pages. These may be friends, family, and neighbors who may not be actual customers, but they can help grow your network by engaging with your pages.
3. Publish industry-related content
This takes more thought and time than the first two, but it is critical for social growth. If your Facebook, Instagram, or Twitter page only shares posts or content about your brand, products, or services, your fans will get bored.
For example, if you are a real estate agent, share articles about trends in real estate that affect your customers. Not only will this interest your fans, but it will also present you as an industry expert – which builds trust.
4. Post regularly
Social media marketing will never work if you aren't doing it consistently. Remember, social media platforms were designed for engagement, so your fans cannot engage with you if you don't take the first step. When using social media for business, the best way to stay present is to create a posting schedule for accountability.
5. Know your networks
Fans interact differently on each social network, and your content should appeal to that interaction. In other words, a post on Facebook may need to be reformatted to resonate on Instagram because the fans interact differently.
Building a solid, lead-generating presence on social media takes time, planning, and patience. After hearing all the benefits of social media for business, are you ready to take your brand's social presence to the next level?
The social media marketing team at Living Proof Creative are masters at planning and execution across all social platforms, and we can help your brand ignite its social presence.