If you have a website, you've likely been targeted by "bad actors" pushing Google listing scams that promise unrealistic results. Unfortunately, the marketing industry is flooded with these unscrupulous companies proliferating one SEO (search engine optimization) scam after another. SEO scammers have probably targeted you with emails that promise first page Google rankings or the "secret" to better SERP in 30 days or less. Some of these promises may seem legitimate because an actual SEO agency delivers them rather than just faceless spammers. However, even if a company's "business" is SEO services, it does not mean they have your business's best interests at heart.
So how can you tell the legitimate SEO experts from the dupes schilling a useless SEO services scam? We recommend doing your research, starting with this article. We're going to unpack some of the most common SEO company scams, which will help you weed out the bad actors in this area of digital marketing.
As you read, keep in mind that we'll mostly reference Google for this article's purposes when discussing search engines because Google is basically the Kleenex of search engines.
Guaranteed Rankings on the First Page of Google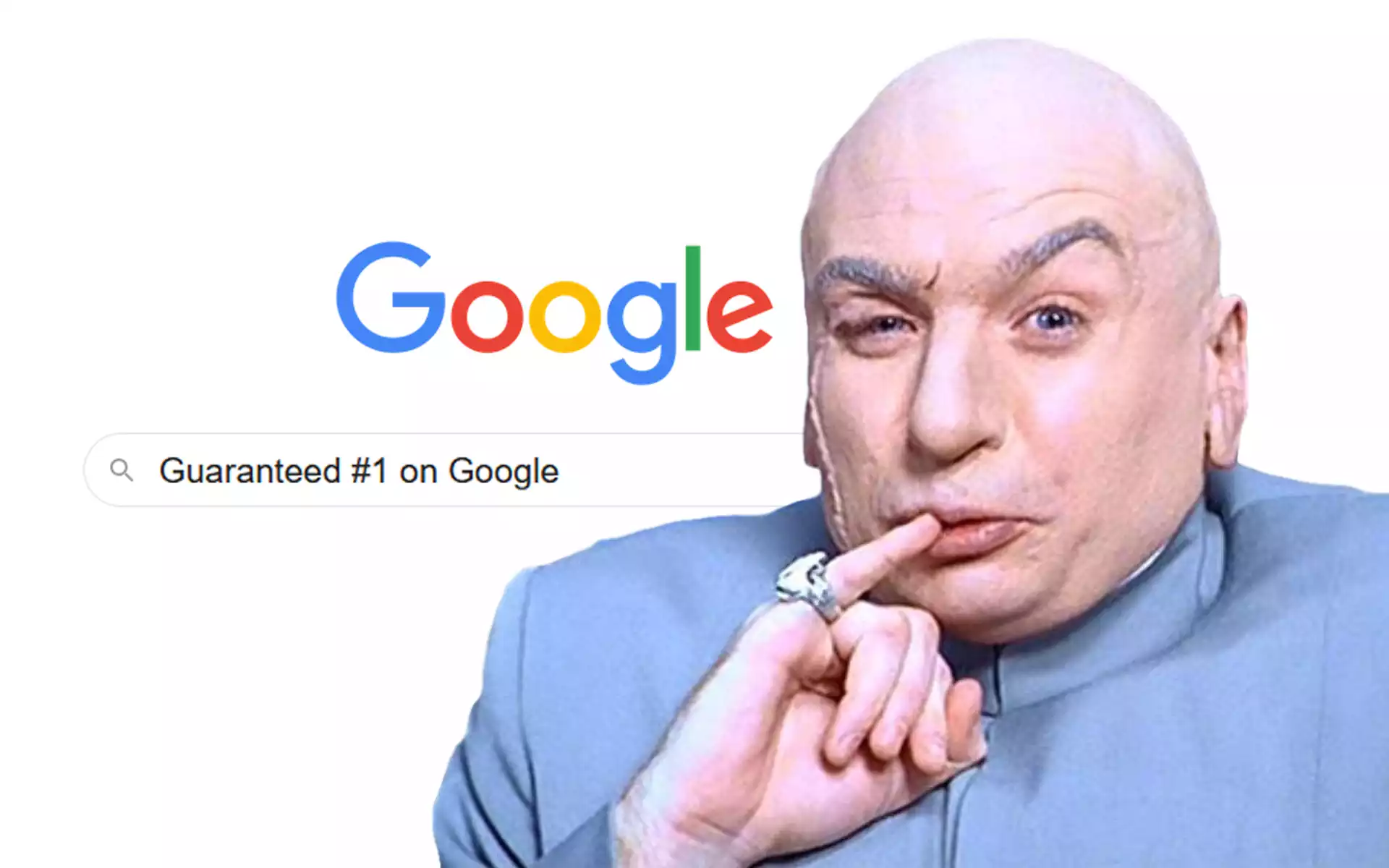 Of all the SEO company scams, the Google listing scams are the worst because they're just a  FAT LIE. Fortunately, that makes it one of the easiest SEO services scam to spot.
Any company that promises any ranking position – especially "#1 Google Positioning" – is lying. Why? Because no one, not even Google, can make that promise. In fact, here's what Google has to say about ranking – "Google never guarantees top placement in search results or AdWords. Beware of any company making these types of promises."
Bottom line, if a company pitches a top-ranking position on Google – or any specific ranking on any page of search results for that matter – just run away, hang up, hit delete – you get the idea.
Website Submission to Thousands of Search Engines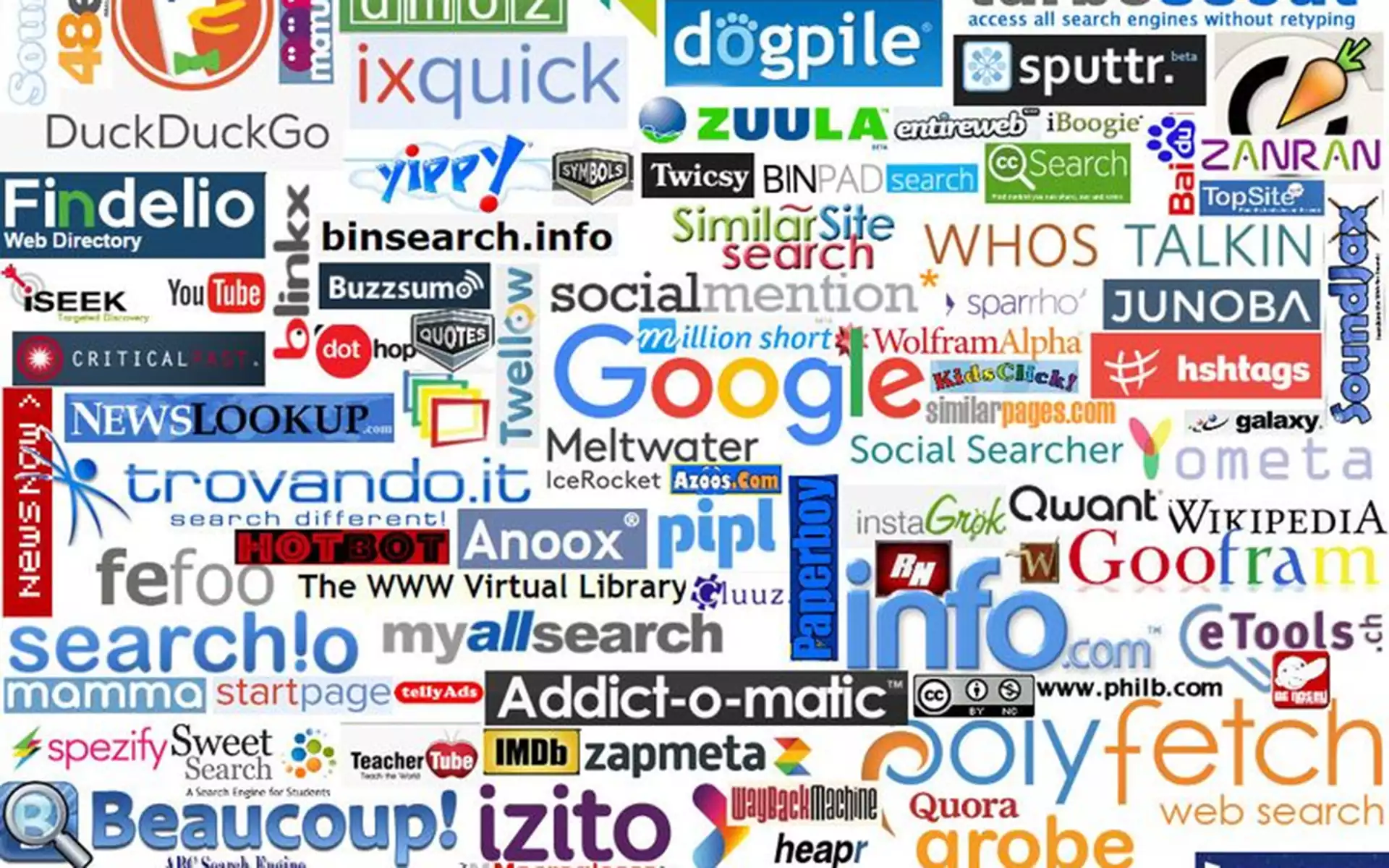 This one is a bit of a gray area. Sure, a company can submit your website to tons of search engines, but the real question should be, "how does this help me?". There are three search engines in the US that account for 95% of the market share: Google, Yahoo, and Bing. Although there are other search engines out there, the reality is that they hold little weight in SEO optimization and certainly don't deserve to get a cut of your marketing dollars.
When it comes to search engines, stick to the adage "fish where the fish are biting" and focus on the three big ones.
Owning a "Secret Sauce"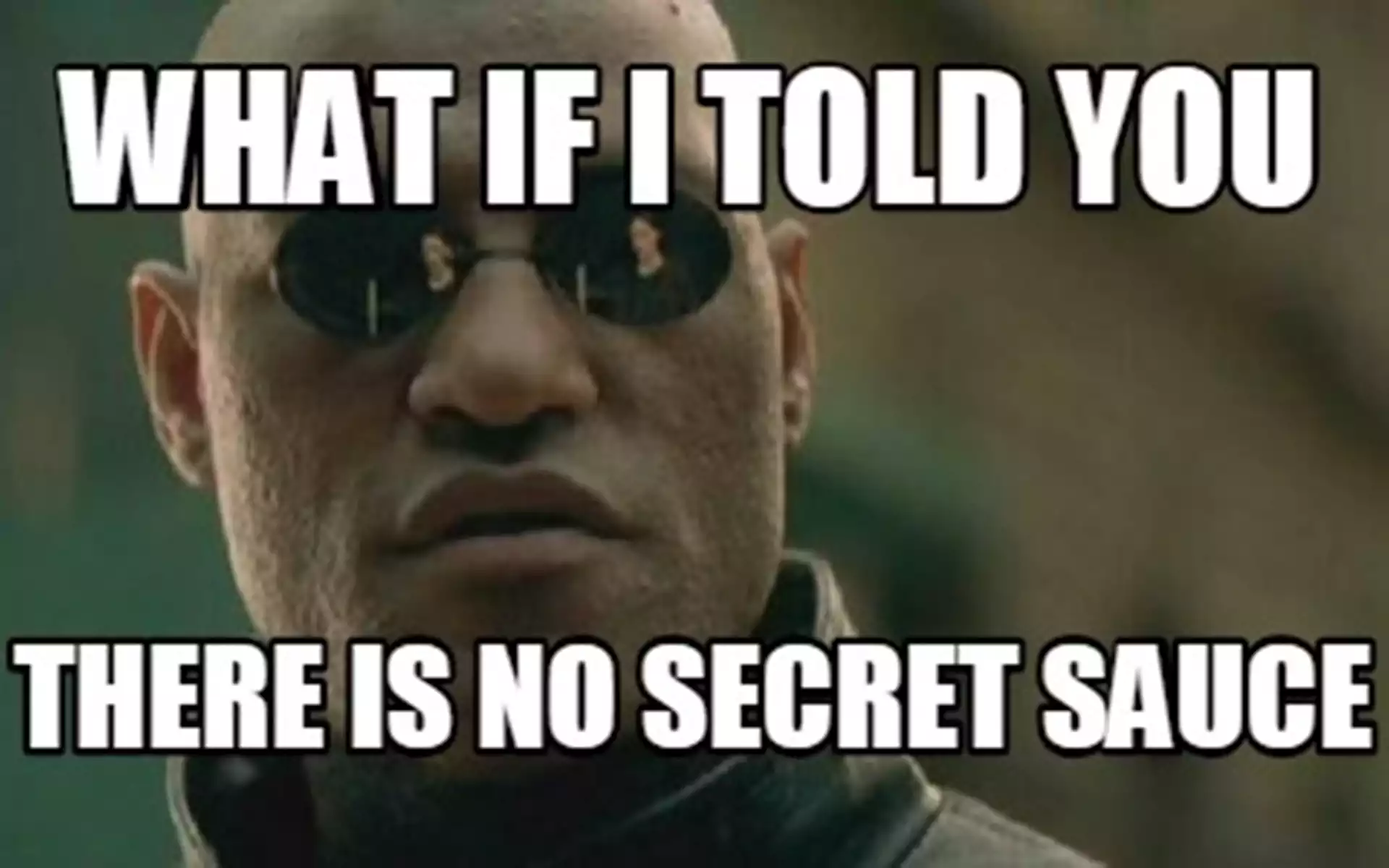 Like the Google listing scams, this is another common ploy used by disreputable SEO marketing agencies. When a company claims to have any kind of secret or insider scoop to winning at SEO, or marketing in general, it's a big red flag. There are no secrets to figuring out Google's algorithm – period. Improving your website's SEO takes time and diligence, not a magic wand.
There are, however, proven tactics to improving your SEO, and they are not a secret. In fact,  Google "proven SEO tactics" and wade through the millions of results. How's that for irony?
Having Special Relationships with Google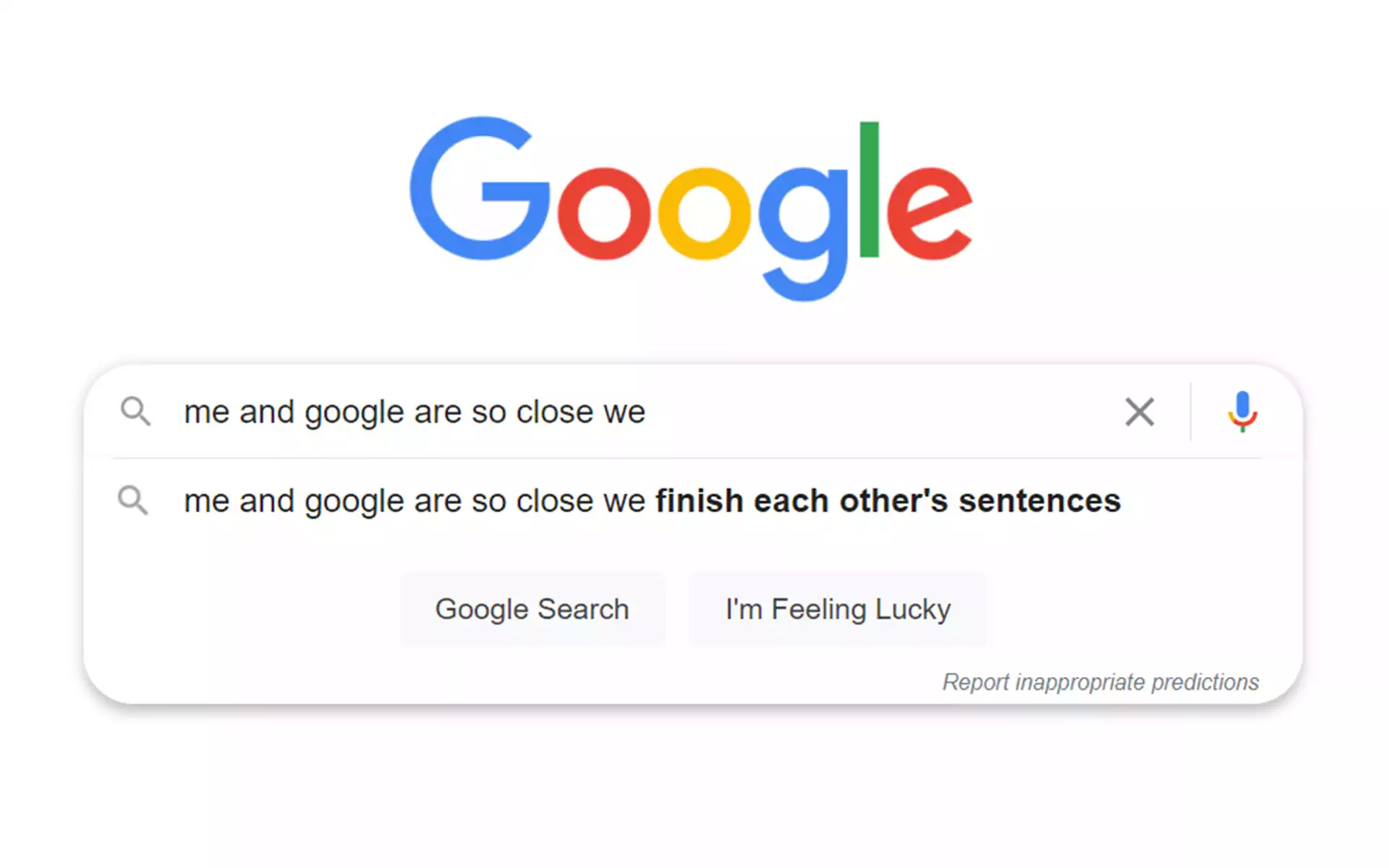 This SEO scam is an interesting one. A company CAN have a relationship with Google, but it's not special – it's paid. A Google Partner is a company that helps sell pay per click ads (PPC) on Google, and they will have a Google account representative. However, this representative knows nothing about the search algorithms' complexities, and they cannot influence or guarantee SEO rankings.
Saying they have a "special relationship" with Google is like saying you have a special relationship with Elon Musk because you bought stock in Tesla.
Offering Free Trials
There are tons of situations where free trials are great; however, your company's SEO health is not one of them. Significantly improving your SEO rankings is like joining a gym – you won't see results unless you put in the time, AND the results will take time to see.
There's a rule of thumb in SEO marketing – it takes time, work, and diligence. The world of SEO is ever-changing and shifting, and legitimate SEO marketing companies invest a lot of time and resources into staying abreast of the ever-shifting dynamics. Why would they give you this for free? Not to mention, the SEO scam "free trial" typically involves handing over your login credentials, which are sacred. Free trials in SEO marketing are a gimmick – don't fall for them.
Knowing The Factors of Google Algorithm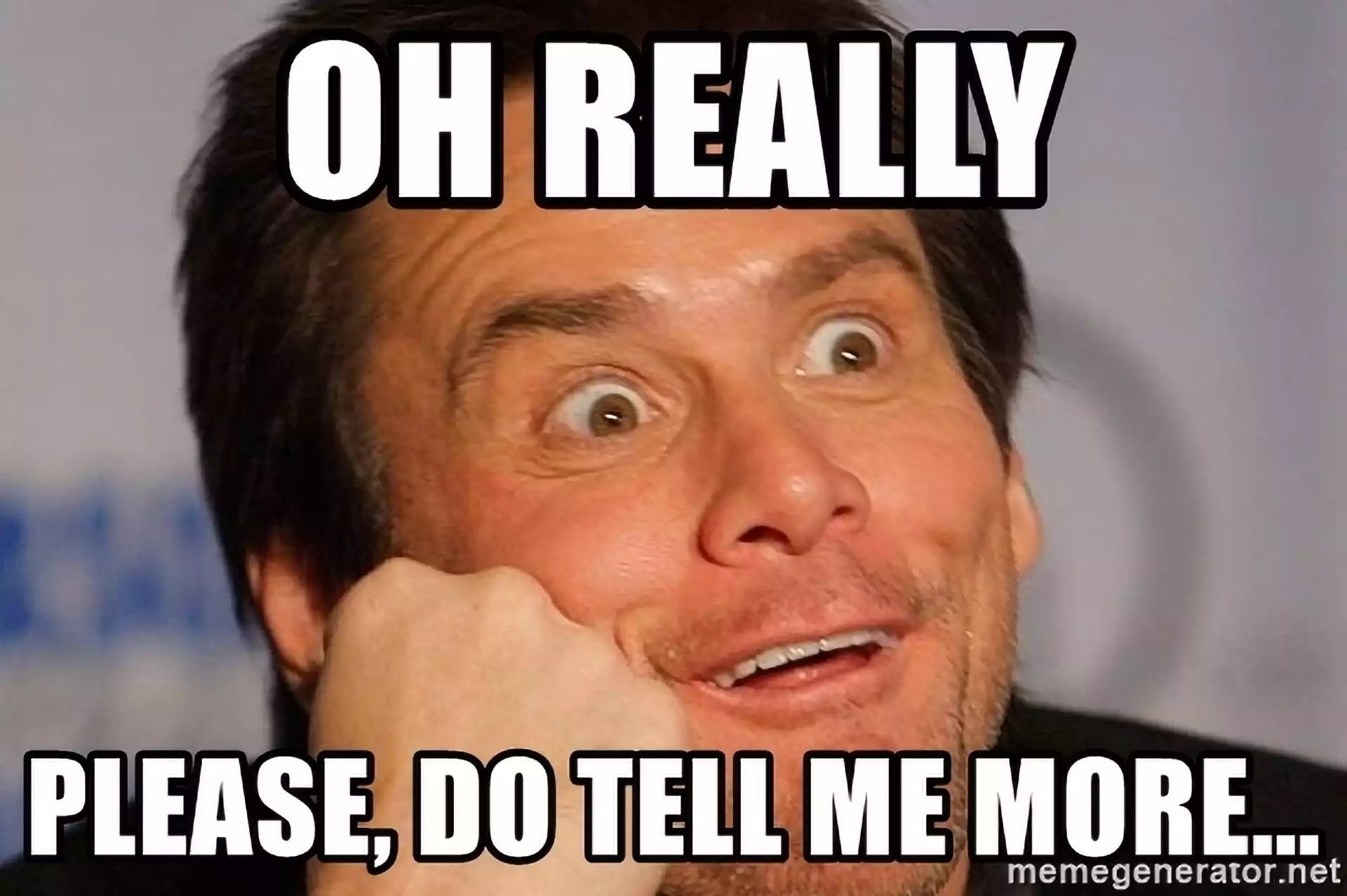 This SEO scam is just plain laughable. Any company claiming to know the Google algorithm factors will probably also promise a private tour of Area 51, KFC's original recipe, and blueprints to Ancient Egypt's pyramids. Let us know how all that goes!
Building a Large Number of Links in a Short Time Period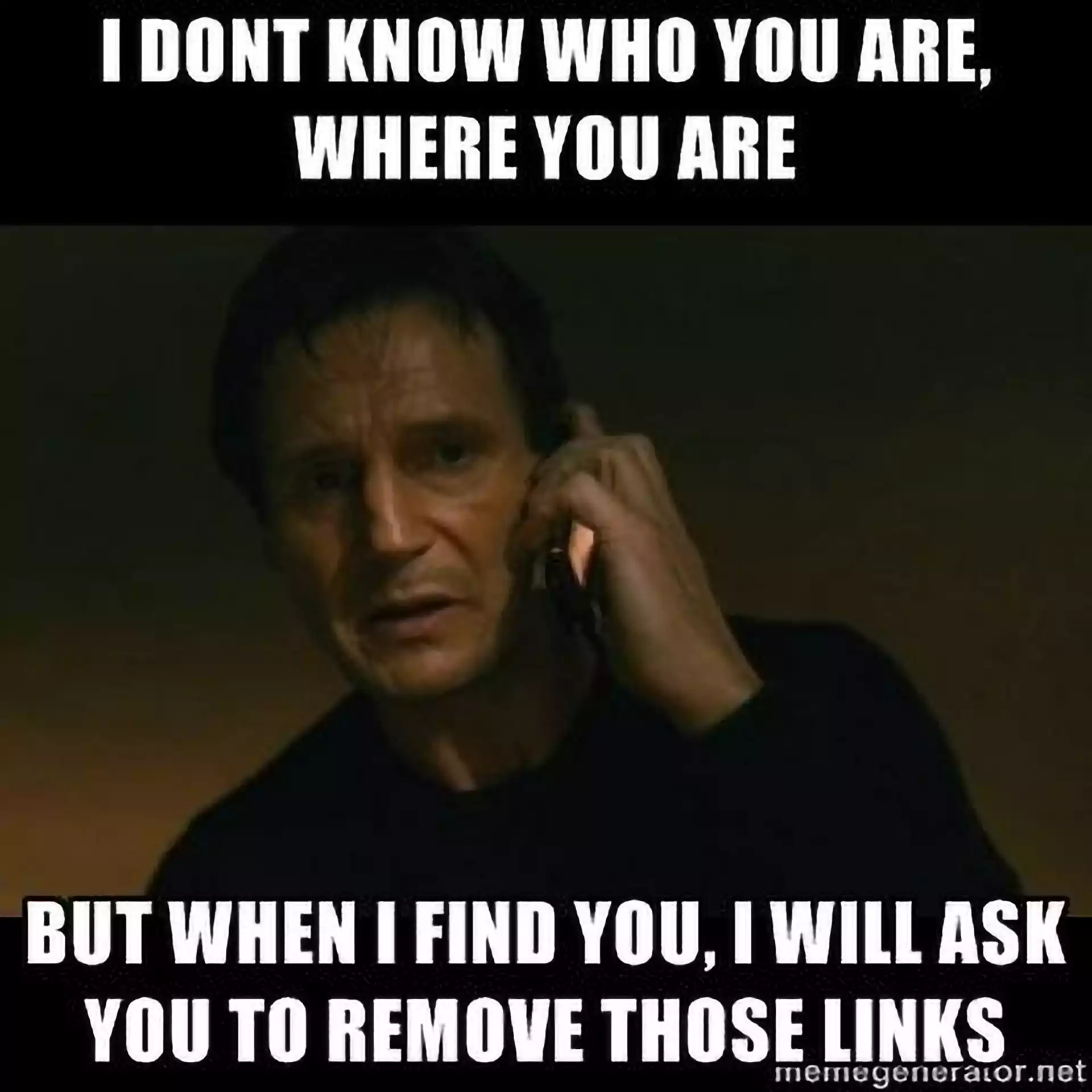 Let's revisit the gym analogy – physical changes to your body take time and work. The same holds true for legitimate links. Out of all of the Google listing scams out there, this one seems to work most often because businesses outside of the digital marketing field don't really understand links and their relevance to SEO.
Qualified links – or links that Google will credit – cannot be bought or created overnight. The links Google recognizes are relevant to your website and come from a trusted source that views your site as an authority in a matter. So, in other words, it's earned.
If there is one thing that we DO know about Google's algorithm, it's that low-quality links will be spotted, discounted, and ignored thanks to the Penguin Algorithm. So don't waste your money on this sneaky SEO services scam.
Domain SEO Service Registration Scam
This domain SEO service registration scam tops the list of SEO scams and newbies realm of gullibility because it's purposely crafted to trick you. These scammers usually email businesses and include language like "cancellation" and "expiration notice.", which can easily lead to panicked link clicking, or worse – submitting credit card information. This particular SEO scam works so often because newbies to SEO think it's about their website domain registration, thanks to the misleading language.
In fact, a company called Domain SEO Service Registration Corp popped up in 2015 with complaints from businesses left and right about its legitimacy (just Google domain SEO service registration corp scam for all the red flags). The website they threw up listed a Florida address, but the servers were traced back to China, and the solicitation emails were sent from hacked emails.
This SEO domain registration company scam taught many a big lesson. Always read a solicitation carefully and double-check the claim's veracity – in this case, your website's domain carrier. You never know where a rogue link will take you and the resulting havoc it can create.
Guaranteed Thousands of Targeted Visitors Each Day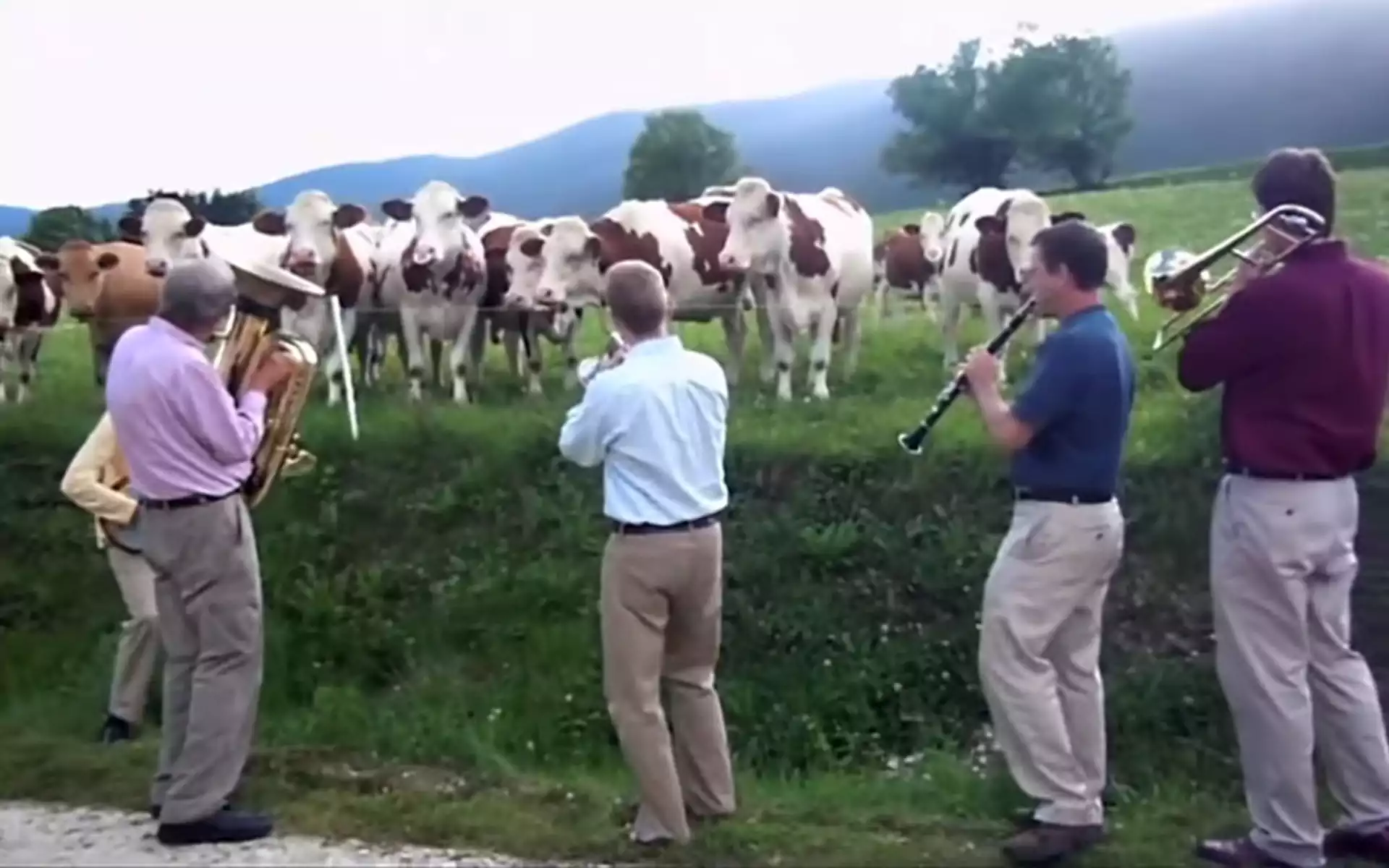 Here's another one to put at the top of the list of SEO scams and newbies realm of gullibility. Why? Because it's a real service. It's called a Guaranteed Traffic Program, and it will actually send more people to your site. However, they're likely bots, and they won't hang around – much less buy anything.
So, although your stats may show more website visitors, you won't get any credit from Google in terms of better SEO ranking. That's because another thing we DO know about Google and its algorithm is that it measures time spent on a site.
Offering to do the Same Work for Significantly Less Money
If a company approaches you with this claim, just ask them to tell you what that "same work" is… how could they even know that?  Furthermore, SEO is not a switch – you can't just turn it on. It's a complex mix of strategy, tactics, and diligence, all of which take time and resources. Like any commodity or service, the adage "you get what you pay for" applies to SEO services as well.
As you can see, there are plenty of disreputable agencies out there selling Google listing scams and SEO services scams that are full of empty promises. Sadly, it gives the digital marketing agencies that take SEO services VERY seriously a lousy name. Hopefully, reading this article opened your eyes to a couple of things – improved SEO is achievable with the right strategy and the resources to get the work done.
If improving your SEO is on your list of goals this year, let's schedule a consultation. We have a proven track record in SEO and other digital marketing foundations, including plenty of happy clients representing "living proof" of our dedication to success.