Ecommerce has been rising for decades; however, no one could predict the unprecedented surge in online shopping the COVD-19 pandemic created. Previously favoring clothing, electronics, and specialty items – online shopping quickly shifted to accommodate our everyday needs as working from home spread across the globe. However, the release of vaccines hasn't slowed the trend. In fact, experts forecast eCommerce to exceed the trillion-dollar mark in 2022.
What does this mean for businesses competing for online shoppers? It's time to get your house in order or risk being left behind. In this article, we're analyzing the top ecommerce and emerging brands, what they are doing right, and why we think they will stay on top. Plus, we'll cover the online shop basics you need for a leg up in ecommerce sales, including an ecommerce website checklist to fuel your success.
Top eCommerce Companies in the USA
Let's start at the top of the food chain. These are the top ecommerce sites in the USA, and they are doing everything right – and some. Admittedly, these are behemoth companies with deep pockets, but their online marketing strategies include tactics any company can duplicate to boost online sales.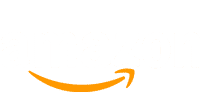 Amazon started as an online bookseller in the mid-90s when online shopping was in its infancy. In fact, by 2010, ecommerce still only made up about 6% of all U.S. retail sales. So, Jeff Bezos was years ahead of the game – and a game-changer, to be honest. In a 1999 interview, Jeff Bezos pointed to the customer experience as the driver of online success – specifically, ease of use, vast selection, low prices, more information to make purchase decisions, and excellent customer service.
Over 20 years later, Amazon.com has nailed all 6 of Mr. Bezos' requirements. However, let's spotlight the first criteria he listed in that interview: ease of use. Given the countless options, online shoppers have at their fingertips, ease of use is critical for ecommerce survival. If a customer has to fumble around a site to complete a purchase, they will likely leave – and never come back.
Ease of use is one of the things that has made Amazon among the top ecommerce companies in the U.S. – and the world. Convenience-driven features like one-click purchasing and customized recommendations based on browsing history make shopping on Amazon highly user-friendly while also encouraging more purchases.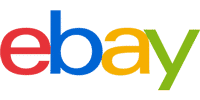 Launched in 1996 and originally called AuctionWeb, eBay is another OG ecommerce site that's aged well over the past two decades. It sits at #2 on the U.S.'s top 10 ecommerce sites list and continues to dominate as the internet's most successful online auction site. eBay is doing many things right, including transparency around buyers' experiences with sellers and buyer protection.
In 2000, they even added a Buy It Now feature for those not interested in bidding. So aside from being the best place to find obscure collectibles or buy an island online, they do an excellent job catering to a positive buyer's experience.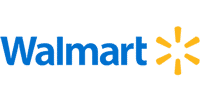 Walmart isn't just the largest retailer globally – it's also one of the top 10 ecommerce companies. Walmart jumped into the new millennium by launching walmart.com and became 100% focused on offering customers a seamless shopping experience, whether in-store or online.
They upped the ante in 2007 with their new Site to Store service, enabling customers to purchase online and pick up merchandise in stores. Since then, the brand has continued to leverage technology to give customers the most convenient online and in-store experience possible. Their "people led, tech empowered" motto has and continues to serve their growth and prosperity.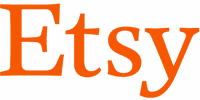 Etsy is an online marketplace where individuals can buy and sell crafts, handiwork, and found items – think of it like a massive farmer's market online. Unlike eBay or Amazon, Etsy's focus is on selling artisan, unique or bespoke items. The site appeals to those who oppose global mass production in favor of supporting local, handmade production.
Etsy has gone to great lengths to give its merchants a leg up in SEO with customizable marketplace pages and a comprehensive 'Sellers Handbook.' This customization enables a high degree of keyword optimization, making success on Etsy attainable if you put in the work. Overall, their site is easy to navigate with well-organized product categories and advanced features, like prices that appear on hover, making it effortless to find the information you seek.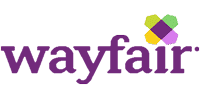 Wayfair's rise to stardom was quiet. In the early 2000s, it began as CSN Stores, a collection of more than 200 "specialty" merchants and websites that sold everything from hot plates (ex: hotplates.com) to bedroom furniture and birdhouses. The founders of CSN Stores were the middle man between the customer and the specialty goods and earned a percentage of the merchant's sales.
Wayfair's business model and the primary reason they rank among the top ecommerce companies in the USA is their SEO prowess. Without brick-and-mortar support, the founders had to rely on highly targeted SEO (think about it – hotplates.com is VERY specific) to attract customers online. However, Google changed its search algorithm in 2011, reducing traffic to all of those niche websites. So, they consolidated all of their "specialty" websites into one single brand called Wayfair.
To this day, Wayfair continues to strategically focus on digital reach through various SEO tactics, like keyword optimization and retargeting. Their site also features beautiful interactive images to help them demonstrate different products or different product features. Overall, their digital intelligence is advanced and likely why they are one of the top ecommerce sites for home furnishings.
Hot eCommerce Startups & Brands to Watch
These top ecommerce websites are no surprise, given their size and reputation. However, they are all companies that have stayed true to what's at the heart of online selling: giving the customer what they want and making it as easy as possible.
These brands were lucky – they capitalized on being early adapters to online shopping. These days, it's rare to find a retailer or service provider that doesn't operate online. So how do brands stand out online? Let's take a look at some of the hottest and fastest-growing ecommerce companies today that are web-based for online sales success inspiration.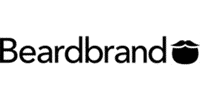 The Beardbrand founders didn't set out to sell products for grooming facial hair. Instead, the brand and online store grew out of a devotion to the community. The brand's steadfast commitment to elevating the bearded lifestyle and eradicating facial hair stigmas has earned tons of love. However, we're also impressed by their purchase-friendly, easy-to-navigate website and commitment to consistently great content.

This site- and-community-in-one targets busy moms (or "mum" as the Australians say) and includes a range of health & nutritional information and products that assist with weight loss and maintaining a healthy lifestyle post-pregnancy.
We think The Healthy Mummy is doing a lot of things right! For example, they have successfully leveraged social media to grow their community, fans, followers, and site visitors. They regularly post highly shareable content to their site and community of followers, which keeps readers engaged and their network growing. They also have an extensive "review" section that promotes transparency and boosts SEO.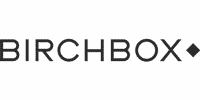 Birchbox cleverly created a fast-growing company out of pimping samples. Founder Katie Beauchamp describes it as 'discovery commerce' – which is groundbreaking and accurate. Birchbox is a subscription-based model that sends subscribers a box of five handpicked deluxe samples.
However, Birchbox takes it a step further. If you like the sample, you can buy the full-size product at their website. Even better, when you shop on their site, you earn loyalty points redeemable toward purchases on their site. What else is Birchbox's site doing well? Shopping is well-organized by category and offers plenty of recommendations as you shop, as well as What's New and Sale categories.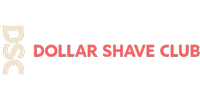 This successful start-up had humble beginnings, hinging all hope on grit, comedy, and cheap razors. Dollar Shave Club started as a razor subscription service that sent you razors for just $1/month. They have since expanded to include various grooming products and kits. From the beginning, Dollar Shave Club understood the appeal of humorous content, exemplified by an early YouTube video featuring the founder, which has become an internet classic with over 27M times.
Dollar Shave Club has earned loyal customers with its easy-to-use service and honest and quirky marketing approach. Original content grounded in humor has been their approach since day one, and their "Original Content" section on the website demonstrates that they still believe content is king.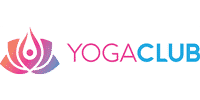 YogaClub is a subscription box company that delivers premium athletic wear at a discount each month. There are two ways to use the YogaClub service: a monthly subscription or stylist-selected outfits for purchase. The site does an excellent job of answering questions every step of the way and offering plenty of opportunities to join or ask questions. They also – surprise, surprise – generate regular high-quality content.
Yoga Club is also a heavy social user and encourages feedback on the products and services. You can find plenty of "unboxing" YouTube videos, as well as shoutouts on various channels. They definitely get an "A" for engagement!
Setting Up Your Online Shop for Success
Mobile-Friendly Web Design is a Must
If your site isn't optimized for mobile – well, you're just missing the boat. The U.S. has a smartphone to population penetration of over 79%. Having a mobile-friendly website is a must, which is why it sits at #1 on our ecommerce website checklist.
Make Sure Your Website is Loading Fast
There are many reasons why a site may load slowly, but there are also fixes to correct each cause. A slow loading site is especially detrimental to ecommerce – people just want to complete their purchase. Today's "get it now" mentality will kill a slow-loading website – especially when the competition is probably just a few clicks away. Bottom line, don't subject your customers to the dreaded loading wheel.
Focus on Providing Extraordinary User Experience
The user experience should trump all else. Steve Jobs once said, "You've got to start with the customer experience and work back toward the technology – not the other way around." A generous and rewarding user experience will keep visitors on your ecommerce site and shopping longer, as well as ensure they will come back or refer a friend.
Optimize Your Website for Search Engines
This is SEO, people – you've probably heard of it. Search engines are definitely focusing on the user experience by ensuring they are nailing each search query with the best possible answers – every single time. Search engine optimization is a crucial component of ecommerce marketing success. There are many tactics for optimizing your website on the front end for customers and on the back end for search engines. Most SEO is content (copy, images, videos) related, and a digital marketing agency can ensure every box possible is checked.
Capture the Users That Visit Your Website
Capturing data from users that visit your online shop is vital for several reasons. First, it allows you to build a solid customer profile, and next, it provides an opportunity to stay in touch. Finally, marketing technology uses captured data for retargeting visitors.
Set Up a Newsletter Sign-up
Capturing emails for email marketing is an inexpensive marketing tactic that's easy to set up. Email marketing is a great way to communicate news about sales, specials, and new products. It's also an excellent way to recapture shoppers that abandoned items in a cart or left the site without purchasing.
Set Up Google Analytics
Google Analytics is a web analytics service offered by Google that tracks and reports website traffic. With Google Analytics, you can find out where your users are geographically and what device they are using. It also helps you track bounce and conversion rates to help identify any barriers to purchase during the site user's journey.
Google Analytics can also generate real-time reports to measure immediate effects of social shares, test changes on your site by monitoring goal completions, or measure traffic changes for a one-day campaign.
Set Up eCommerce Conversion Tracking
Conversion tracking monitors your site users' actions toward completing a business goal, such as signing up for a newsletter, downloading a content offer, or adding an item to the cart. This tracking can help you measure the effectiveness of marketing campaigns and reveal opportunities for improvement.
Set Up Google Ads Remarketing Tag
If your digital marketing includes Google Ads, this feature is essential for optimizing account performance. This feature also helps you easily create remarketing lists by allowing you to place one tag across all pages of your ecommerce site.
Set Up Facebook Retargeting Pixel
If your brand has a Facebook account, there are a lot of advantages to setting up their retargeting pixel. The Facebook retargeting pixel helps create custom audiences from visitors to your website, tracks key performance metrics, and improves conversions on landing pages.
Work on Developing a Referral Program
Referral marketing works because it comes from a place of trust. When someone you know, like, and trust recommends a product or service – you're probably more likely to use it. So, developing a solid referral program that incentivizes customers to refer your product or service is a win-win.
Almost everything we've mentioned with setting up an ecommerce website checklist serves an ultimate goal: providing the best possible experience. While capturing website users' data may not directly serve that purpose, it can seriously elevate your digital marketing efforts when properly analyzed and applied.
Get in Touch With the Ecommerce Experts at Living Proof Creative
If you're ready to level up your digital marketing game with cutting-edge, optimized website designs and highly engaging digital strategies to drive more business to your ecommerce site, contact the experts at Living Proof Creative.
Contact Us
Frequently Asked Questions
The key steps include market research, choosing the right platform, designing a user-friendly website, sourcing quality products, implementing secure payment gateways, and effective marketing strategies.
The best platform depends on your specific needs. Popular choices include Shopify for ease of use, WooCommerce for WordPress integration, and BigCommerce for scalability and advanced features.
Focus on search engine optimization (SEO), social media marketing, email campaigns, influencer partnerships, and offering promotions or discounts to engage and retain customers.