Magento has taken the development world by storm in a historically short time. Industry insiders immediately took to this new, open-source development software upon its release in the early aughts. Its flexibility and performance won the hearts of developers worldwide from the beginning – even winning awards within a year of launching.
This article will take an in-depth look at Magento, its evolutionary history, platform versions, compare Adobe Commerce Cloud with Magento Open Source, and more. We'll get you up to speed if you aren't already familiar with Magento. So get comfortable, and let's dive into Magento's development saga. By the end of this read, you'll be able to impress others with your superior knowledge of Magento 2 Commerce Cloud and Adobe Magento commerce.
What is Magento?
First things first – what is Magento anyway? The Magento platform is an open-source ecommerce development platform written in PHP, a general-purpose scripting language used in web development. Curious about the name? The platform was called Bento when initially launched; however, legal issues forced them to drop it. Hence, Magento was adopted, a fusion of the words "Bento" and "Mage," because the developers thought mages, or spellcasters, were cool.
Magento has become wildly popular and the preferred ecommerce platform thanks to its complete flexibility in design and powerful features. It is a robust, easily shaped, and utterly scalable development system that offers full-tilt customization. Basically, a dream come true for developers – especially those that struggled with the limitations of ecommerce platforms available before Magento's entry.
Magento Platform Versions
There have been several different Magento platform versions over the years, although some have since been discontinued and others simply renamed. Whether you're curious about the Magento B2B platform applications or the best fit for B2C, we'll provide essential details about each version. We want to focus on the Magento Open Source and Commerce editions and what they offer, including the various name changes along the way.
Magento Open Source (Magento Community Edition)
Magento Open Source provides the basic ecommerce capabilities soup to nuts, allowing you to build individualized online storefronts from the ground up – for free. Magento initially launched this version as Magento Community Edition (Magento CE) in 2008 and later rebranded it as Magento Open Source in 2017.
Open Source delivered everything needed to build a robust Magento ecommerce platform unique to your brand with these features: integrated checkout, payment, and shipping; mobile-optimized shopping; global selling capabilities; comprehensive catalog management; extended functionality via App Marketplace (additional plug-in's by other developers); instant purchase; site search capabilities; WYSIWYG (what you see is what you get) Page Builder.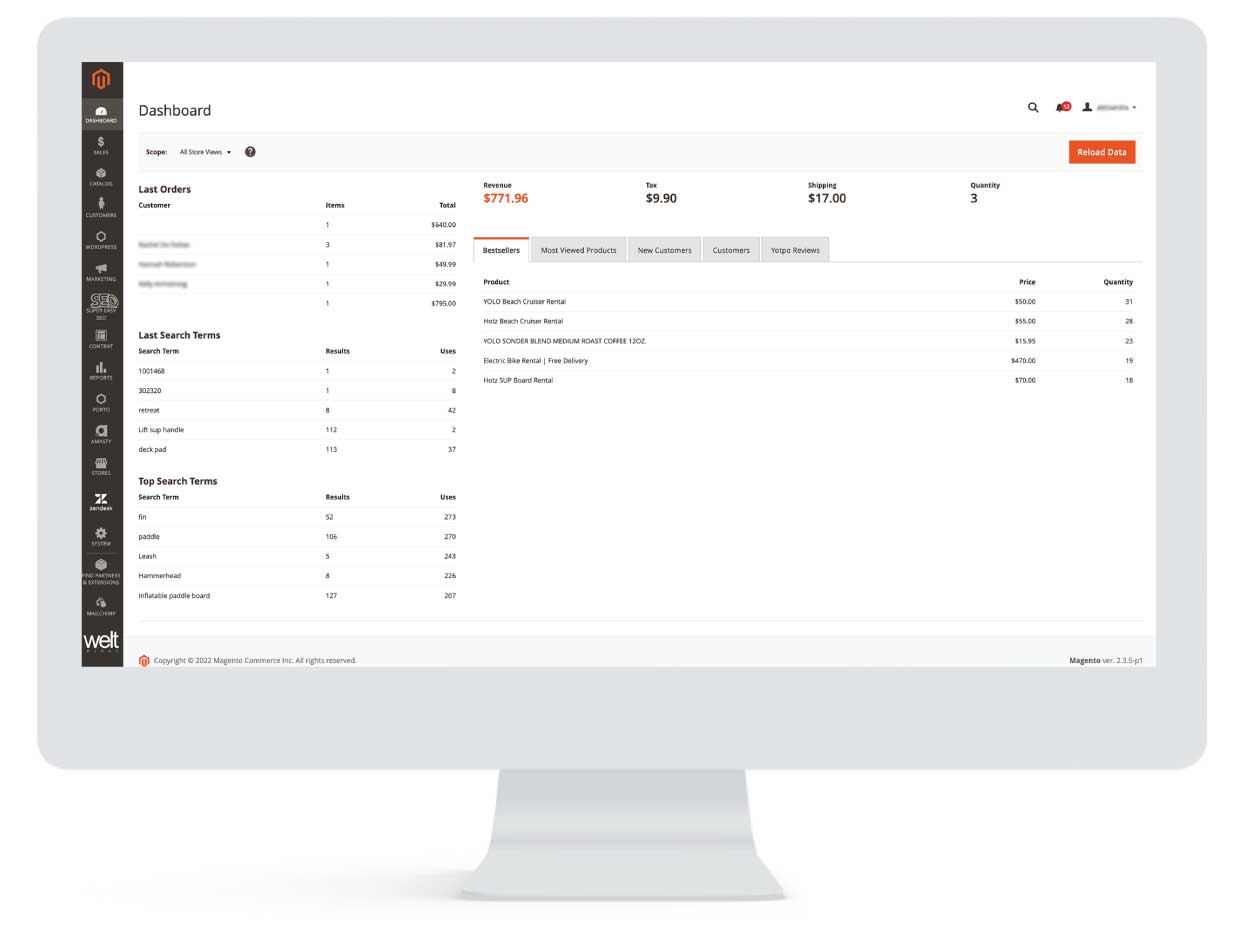 Adobe (Magento) Commerce
Magento Commerce launched in 2015 and was available as either an on-premise solution or as a platform-as-a-service hosted solution (i.e., Magento Commerce Cloud). This robust Magento ecommerce platform quickly earned a reputation as the next-level ecommerce solution.
Magento Commerce outpaced its predecessors, allowing brands to create B2C and B2B shopping experiences complete with rich, out-of-the-box features and unlimited ecommerce customization. In 2021, Magento Commerce was rebranded as Adobe Commerce. This version, however, was not free like Open Source and came with licensing fees starting in the tens of thousands.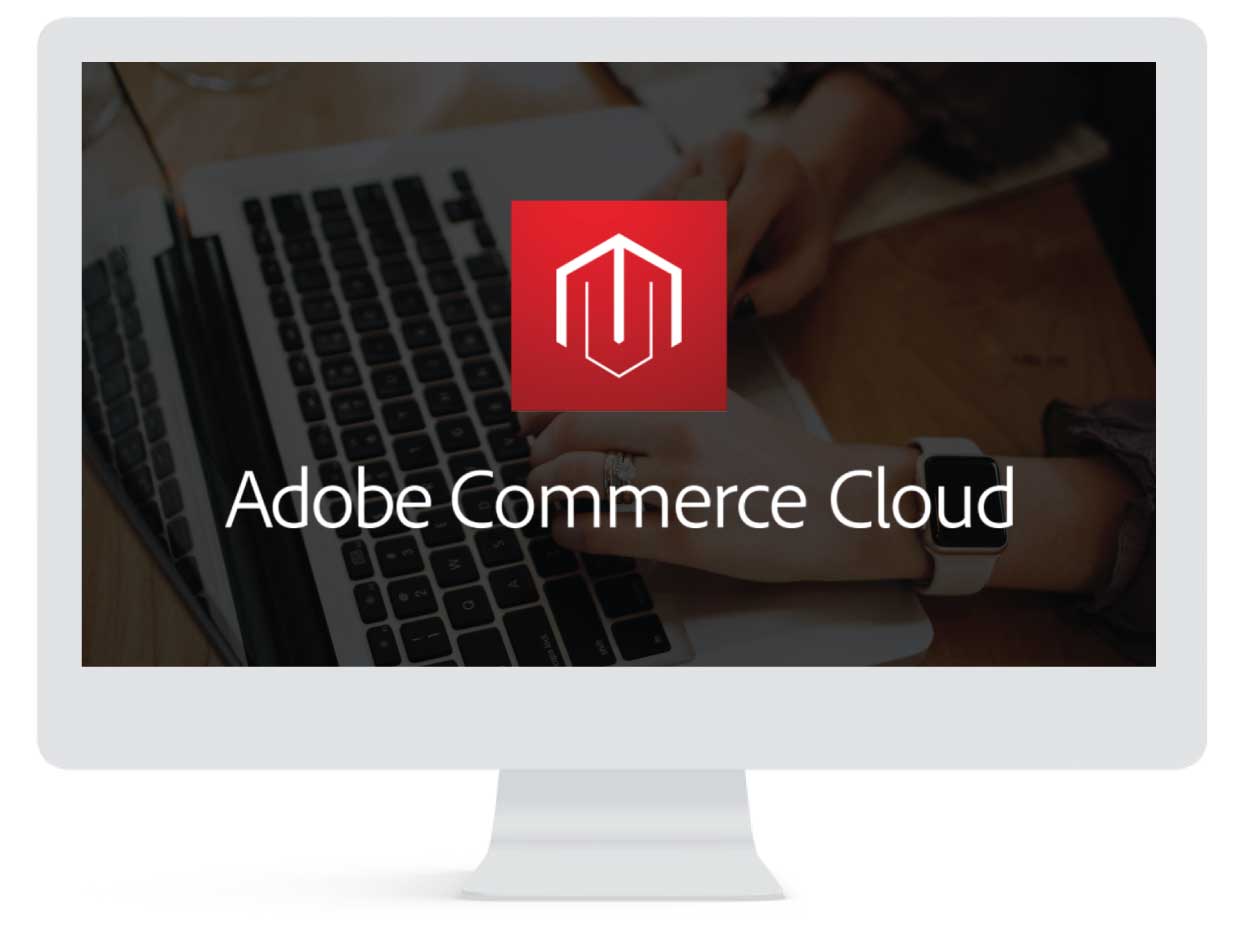 Adobe (Magento) Commerce
Today's Adobe (Magento) Commerce is rich in features, so much so that there are almost too many to list here. Basically, it offers the same core as Open Source; however, this new Magento Commerce/Adobe Commerce edition also allows brands to easily connect shopping experiences across channels, add additional brands and sites, expand into new geographies, and sell to both businesses and consumers — all from one platform.
Magento Commerce, a.k.a. Adobe Commerce, is perfect for brands ready to scale, as it can easily handle increased traffic levels, product numbers, sales volumes, and organizational complexity. Plus, it has added benefit of Magento customer support. It has to be hosted and maintained on-premise. However, there's a solution – the "cloud," which is up next.
Adobe (Magento) Commerce Cloud
Magento Commerce Cloud, a.k.a. Adobe Commerce Cloud, has all of the benefits of its Magento Commerce alter ego, with none of the headaches associated with self-hosting. Magento Commerce Cloud utilizes Amazon Web Services (AWS) for its infrastructure. Plus, Fastly CDN, Blackfire.io, Rabbit MQ job queue framework and NewRelic are all built-in. In simpler terms, the responsibility of security, PCI compliance, and maintenance is mainly handled by the platform, not you.
Magento claims that almost half of all new ecommerce customers choose the Cloud option these days since many simply do not have the bandwidth to maintain the system or a hosting company internally.
Magento Professional Edition (Deprecated Version)
Magento Professional Edition is the middle ground between Open Source and Commerce. Although it has been deprecated (phased out), it was an excellent option for retailers who wanted more from their Magento platform than Open Source offers without the price tag of Magento Commerce.
The Magento Professional Edition offered additional revenue-generating features beyond Magento Open Source, such as data encryption, customer store credits, gift cards, and rewards point systems.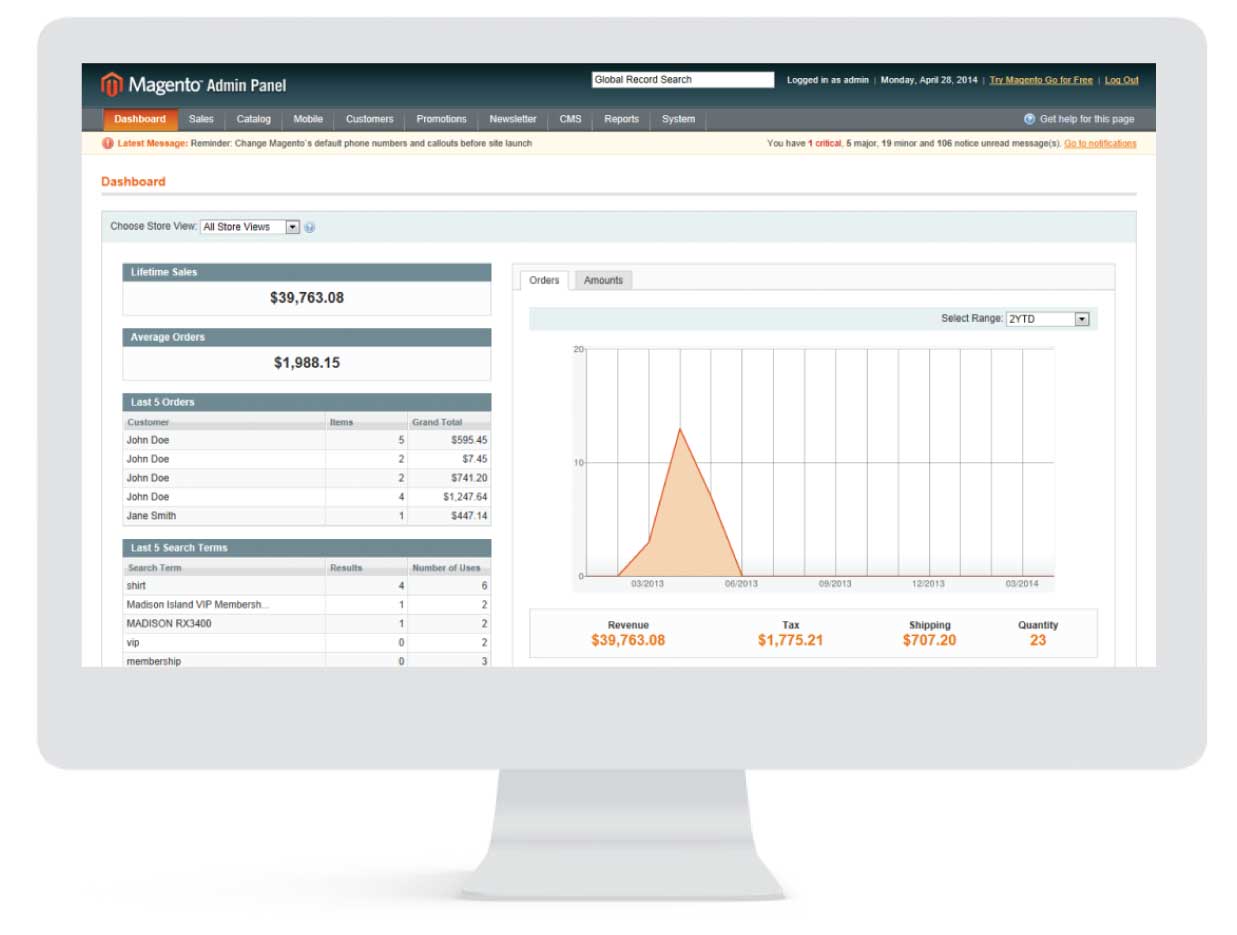 Magento Go (Deprecated Version)
Magento Go was the primary solution for small-scale retailers. You may notice the past tense here – that's because Magento Go exited the scene as competitors like Shopify and BigCommerce dug into their bottom line. Magento Go was the primary solution for small-scale retailers. As a SaaS (software-as-a-service), it didn't require hardware, software, or coding capabilities, so merchants could focus on running and growing their online businesses their way.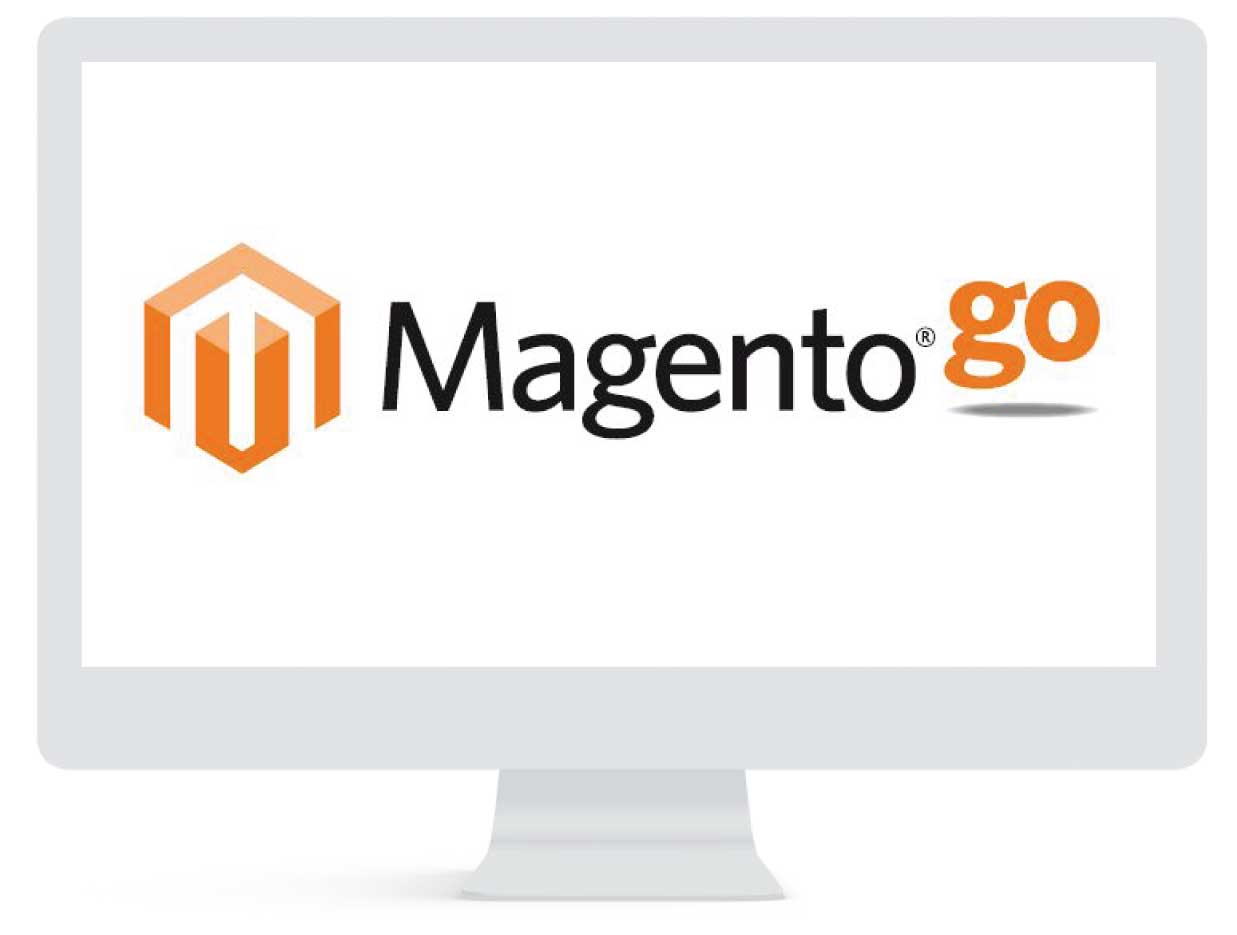 Brief History of Magento Platform
Although we've covered a little of Magento's development saga so far, let's expand on the most essential and relevant milestones of the platform's evolution over the years to paint a complete picture of its development arc.
Starting Years of Magento
In early 2007, Roy Rubin and Yoav Kutner developed the first Magento platform under Varien and released the first beta version in August of the same year and the first community version in 2008. As you may guess, it was very popular. By 2009, Magento had become more popular than osCommerce and eCommerce itself, and Magento Enterprise was released later that year.
Over the next couple of years, Magento Professional Edition, Magento Mobile, and Magento Go were released. The platform's popularity grew and went global in just a few short years.
Acquisition by eBay
In February 2011, eBay became an investor with 49% interest – and by August of the same year, eBay made a total commitment and bought Magento. The platform continued to tweak and improve its offerings with several updates and version revisions over the next two years.
Magento 2 Launch
Magento hit two major milestones in 2015. Magento Commerce launched as an independent company backed by the Permira Funds, followed by the official release of Magento 2, which included new architecture and plenty of new and improved features and development tools.
Partnership With Adobe & Magento Enterprise Cloud Edition Launch
The following year, in 2016, Magento Enterprise Cloud Edition launched, delivering a platform that includes both store management software and cloud-based hosting. Built upon the Amazon Web Service's Cloud infrastructure, the new edition eliminated the headaches of managing traffic and hosting sites across national boundaries, allowing merchants to concentrate on selling and growing.
Later that year, Magento announced a new partnership with Adobe – a huge milestone for the digital commerce leader. Combining the robust content and customization capabilities of Adobe Experience Manager and the flexibility of the Magento Digital Commerce suite enabled merchants to design and deliver consistent, transformative customer experiences across all of their commerce channels.
First Official Rebranding
The following year, at Magento Live UK 2017, Magento announced a major rebranding of its core products to "better align to customer needs, and reflect growing adoption of the technology platform." The products were rechristened as follows:
Magento Community Edition became Magento Open Source
Magento Enterprise Edition became Magento Commerce
Magento Enterprise Cloud Edition became Magento Commerce
Magento Commerce Order Management became Magento Order Management
Acquisition by Adobe
By June 2018, Adobe completed Magento's acquisition, making Magento a full-fledged member of the Adobe family. In the official release, Adobe stated, "The addition of the Magento Commerce Cloud to the Adobe Experience Cloud will deliver a single, end-to-end digital experience platform including content creation, marketing, advertising, analytics and commerce for B2B and B2C customers. The Magento Platform brings together digital commerce, order management, and predictive intelligence to enable shopping experiences that scale for businesses of any size."
Introducing Adobe Commerce Cloud & PWA Studio
The momentum continued in 2019 when Magneto, now owned by Adobe, made two significant announcements: PWA Studio availability and Adobe Commerce Cloud. Here's why both were major milestones.
Developed on Magento Commerce, the Adobe cloud commerce platform delivered a highly customizable and scalable end-to-end platform, allowing merchants to personalize and optimize the commerce experience across every touchpoint – complete with a fully managed cloud service.
PWA Studios, a progressive web application, is a technology that modernized mobile engagement by delivering app-like shopping experiences, and – in hindsight – it couldn't have come at a better time given that a global pandemic was looming. As a fully decoupled frontend optimized for the Adobe Commerce backend, PWA Studio allowed users to deliver exceptional cross-device experiences by combining the interactive functionality of mobile apps with the convenience and discoverability of the web.
Magento 1 Support Ends
Although Magento 1 and Magento 2 existed simultaneously for a few years, the honeymoon ended when support for Magento 1 came to a halt in June 2020. At a time when businesses around the world were struggling to adapt to pandemic life, losing security updates or patches and general support meant many merchants faced a tough decision – either migrate to a new platform or upgrade to Magento 2.
Magento Commerce Becomes Adobe Commerce
In 2021, Adobe officially rebranded Magento and changed the platform's name to Adobe Commerce.
Pros and Cons of Magento
eCommerce Platforms
When companies like Nike and Ford rely on Magento ecommerce platforms to do business, it speaks volumes. However, is it the right fit for every business? The only responsible way to answer this question is to weigh the pros and cons of Magento ecommerce platform in detail.
Let's kick this off with the Magento ecommerce platform pros. Since every Magento platform provides open source technology, Magento's products have become rightfully recognized as industry-leading platforms with the most robust, flexible, user-friendly, and scalable features in the ecommerce market. Let's break down a few of its significant features:
INTUITIVE ADMIN PANEL FOR EFFECTIVE ORDER MANAGEMENT
MULTI-LANGUAGE AND MULTI-CURRENCY SUPPORT
SUPPORTS A WIDE RANGE OF PRODUCT TYPES (simple, configurable, bundle, downloadable, etc.)
POWERFUL SEO FEATURES (i.e., Google Site Map, engine-friendly URLs, meta-information for products & categories)

ONE-PAGE CHECKOUT AND SHIPPING TO MULTIPLE ADDRESSES WITHIN A SINGLE ORDER
EXTENSIVE ANALYTICS AND REPORTING
Additional Magento ecommerce platform pros include optimal scalability, a robust community of users and contributors, enhanced mobile-friendly capabilities, and mobile app creation. Given this lengthy list of Magento advantages, are there any disadvantages?
There are some limitations to Magento, so let's take a look. First, the cost can be an obstacle with any Magento platform, especially when compared to less expensive solutions, for example, Magento Commerce vs BigCommerce or Magento vs Shopify. Even Magento Open Source, which is free, will require a budget around custom development, support, maintenance, integrations, and extensions.
Another limitation Magento presents is technical proficiency. The Magento commerce platform is complex and includes over 20,000 files and 200 database tables that can challenge even seasoned developers. So unless you plan to take a crash course in programming or hire a Magento development company, this ecommerce platform may not be a good fit – especially if you are a start-up looking to test an ecommerce platform.
Finally, hosting can be an issue for some parties interested in Magento. Given its bulk, Magento requires hosting with either a VPS (Virtual Private Server), the cloud, or dedicated servers for optimal performance. Shared hosting simply won't cut it with Magento ecommerce – and the company is very clear on this point.
Adobe Commerce Cloud vs
Magento Open Source
Let's compare the two products that bookend Magento's solution offerings from the most expensive, Adobe Commerce Cloud, to the least costly, Magento Open Source – which is like comparing Magento community vs enterprise. Since we covered each product's features earlier in this article under Magento Platform Versions, we'll focus on pricing and how the expense breaks down, i.e., recurring cost vs. one-time cost.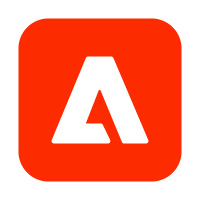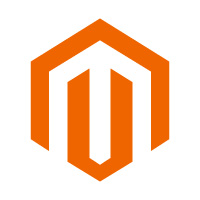 Adobe Commerce Cloud is the Maserati of Magento products and delivers a powerful ecommerce platform with the combination of the Magento platform and Adobe Experience Manager. So, as you can imagine, any Adobe Commerce pricing won't be cheap. Although exact Magento Commerce Cloud pricing isn't accessible, we can make some estimates. A big chunk of the Adobe Commerce Cloud pricing involves licensing, which begins at about $40,000 and can run up to $190,000 per year (based on GMV, gross merchandise volume).
However, before you pass out from sticker shock, remember that many functions and features, like hosting, are included in the license fee.
On the other end of the spectrum sits Magento Open Source, which is free to download.  However, actually running the website can cost up to $15,000 after you factor in costs for web hosting, extensions, and developers to help with coding to set up your site and to help fix issues when necessary. Unfortunately, there's no real "free" with Magento platform pricing.
Overall, Magento commerce pricing can be quite involved, no matter which product you choose. It considers site development, themes, extensions, domain and hosting costs, search engine optimization, and any other costs related to maintenance and support. However, no matter which option you choose, know that Adobe Commerce price points come with the guarantee that you're investing in a top-tier ecommerce platform.
Trusted Magento Development Company
Now that you're an Adobe Magento Commerce expert, it's easy to understand why the Magento enterprise platform is a market leader and relied upon by some of the world's largest brands. So, if you clicked on this article to improve your cocktail conversations around Adobe Commerce Cloud Magento, we hope you succeeded!
However, if you are a business interested in engaging with a trusted Magento development company, you've come to the right place. Our Adobe Commerce developers are fluent in all levels of Magento platforms. Whether you need your Magento B2B platform migrated from Magento 1 to 2 or are preparing to launch a new site using one of the Adobe Commerce Magento platforms that already run 20% of the ecommerce market, we are here to help and ready to dive in.