Would you know a poorly designed website if it was right in front of you?
Most people these days believe they would. But, not everyone can tell the difference between a high-quality platform and a badly designed website.
Not all pretty websites are created equal.
You probably think bad web design means an outdated layout, with low quality images and bad fonts. After all, most people are quite attune to what they are visually attracted to.
However, many websites with low-quality design are not as obvious. Poor website design can seem brand new, tweaked-up and shiny on the surface, but underdeliver when it comes to performance. Website design isn't just about the visuals, it covers everything including speed, navigation, interface design, and user experience.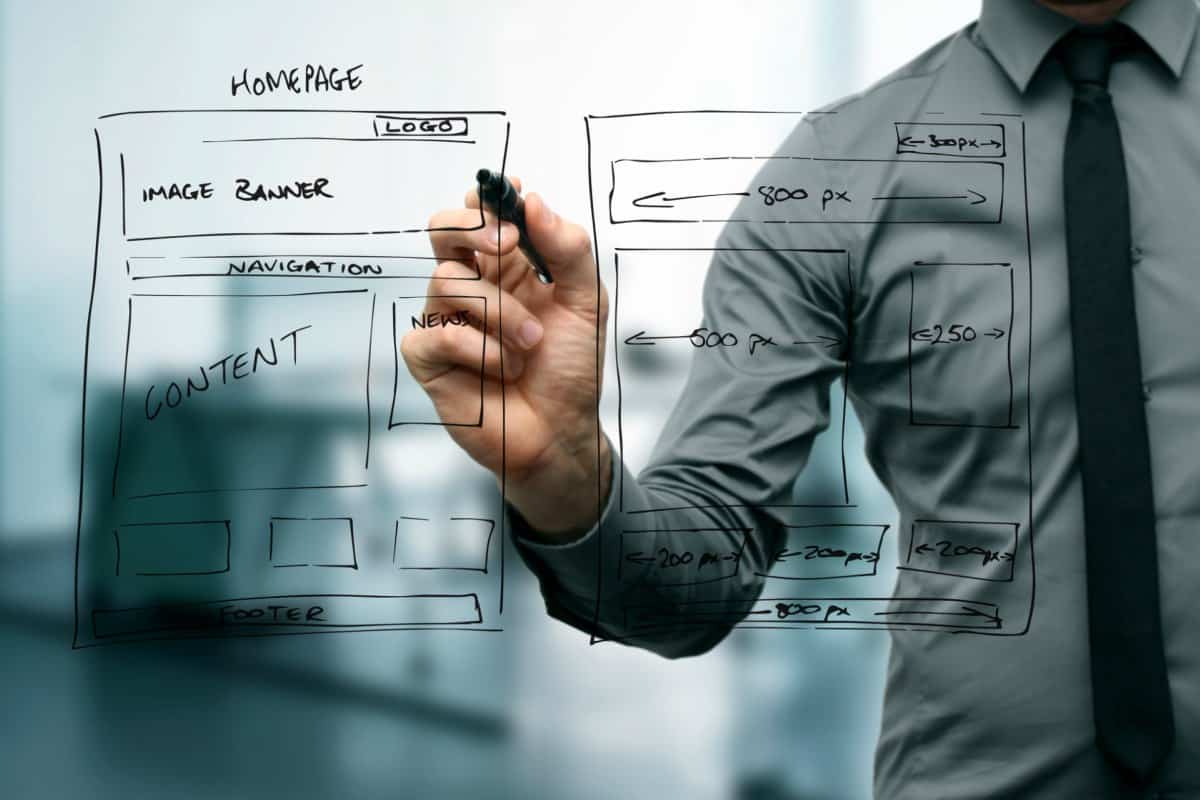 In today's world, the importance of an intelligently designed web-presence is understood, yet there's no lack of outdated websites. Many business have trouble justifying the cost of a new or redesigned website.
But, in this technologically driven marketplace, a website's usability and design directly affects a business's bottom line. The consequences of neglecting your website are serious. It's not just a missed opportunity. Not having an optimized eCommerce website can actually damage your customer relations, and significantly reduce your revenue.
With good website design, you get what you pay for. Bad website design ends up costing a whole lot more.
What Makes a Good Website?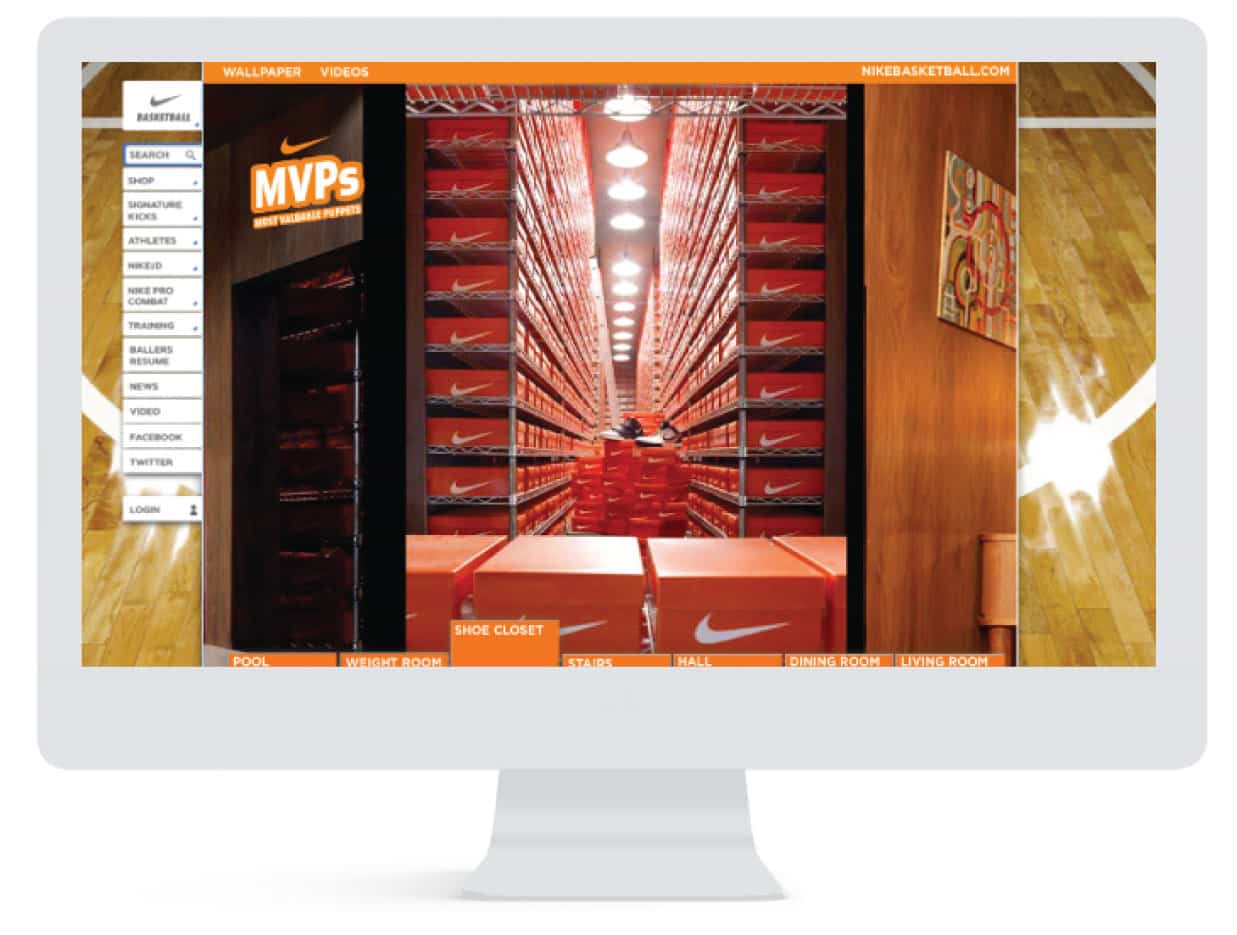 Steve Jobs once said, "Design is not just what it looks like and feels like. Design is how it works." Good website design incorporates visual aesthetic with functionality.
A car may look good, and drive well, but if it breaks down all the time, or is too confusing to handle, than the overall design of the machine is flawed. It's the same with website design. There are are certain key-aspects that have to be considered when designing a good website, and they should never be ignored.
Some of the most important elements of good web design include:
Mobile Responsiveness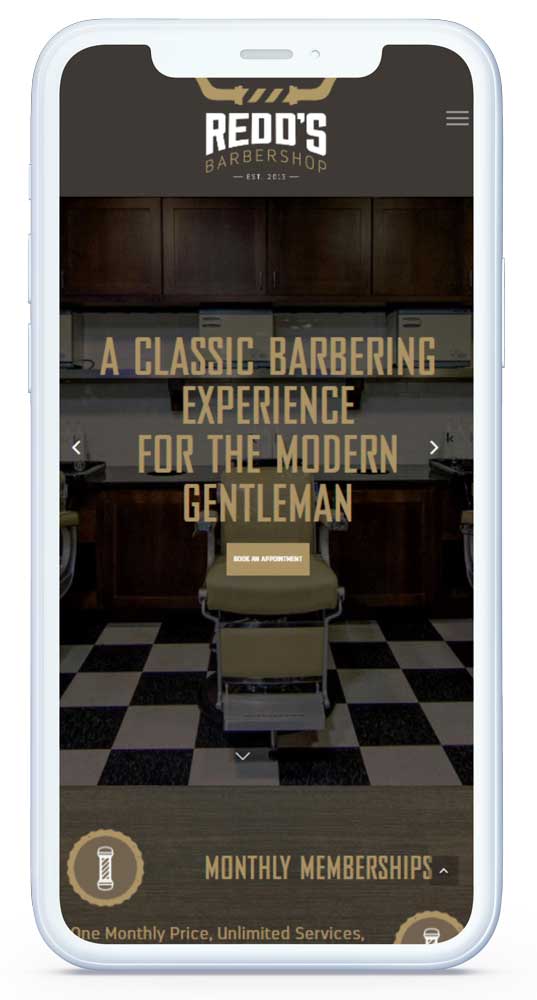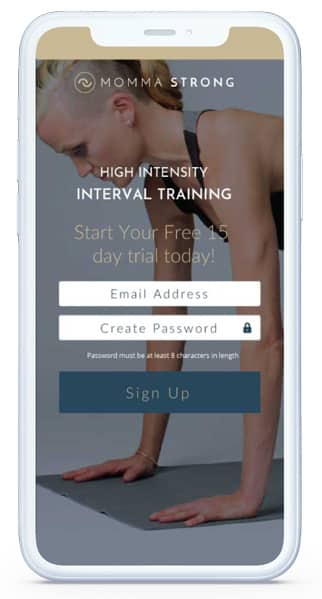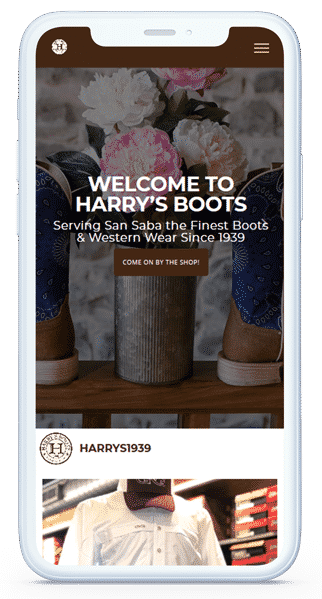 Now more than ever, mobile responsive websites matter. With Google's Mobile First Indexing, the internet has officially shifted from desktop-driven searches to mobile-driven searches. That means if your website is not mobile responsive, its rankings are likely to suffer.
But, rankings aside, if you want to sell anything online, your website's product pages, checkout process, and overall functionality has to not only work on mobile, but adapt seamlessly on all devices.
According to Adobe, 8 out of 10 users stop engaging with a website if it doesn't display properly on their device. That's 80% of your potential customers! It's been well documented that the biggest hindrance to conversions is having a website that is not mobile responsive.
Engaging User Interface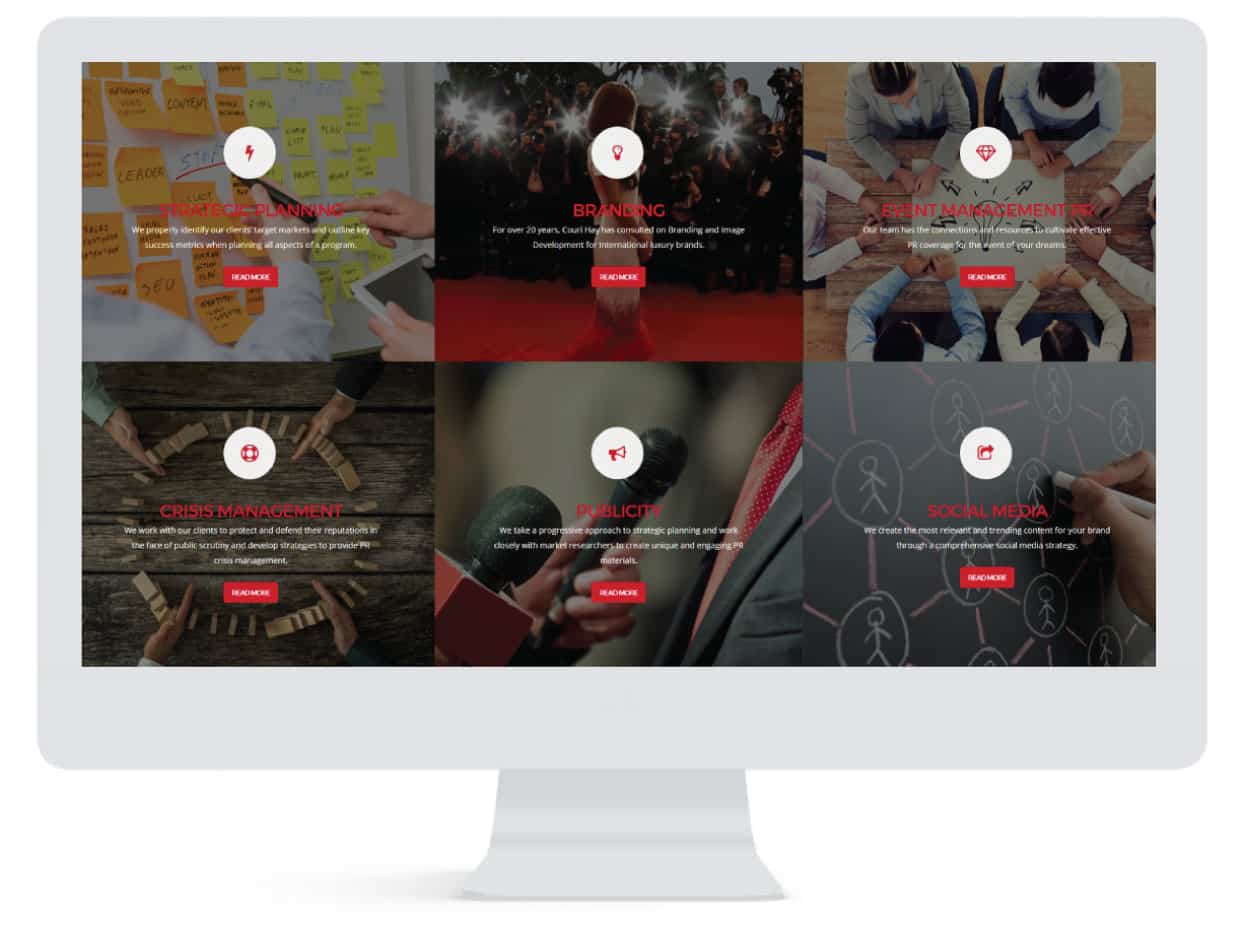 The look and feel of your website comes down to the User Interface, or UI. Not only is it the main cosmetic aspect of a website's design, it also incorporates usability into its overall structure. It's the "interactive face" of your website.
A good website has an interface that is designed to engage users, and helps them easily navigate without having to backtrack. The formatting of a well designed website is intuitive with clear calls to action.
Visual appeal is paramount and best kept simple. From the color scheme to the font, all these elements should be designed to lead your visitors where they want to go.
Intuitive User Experience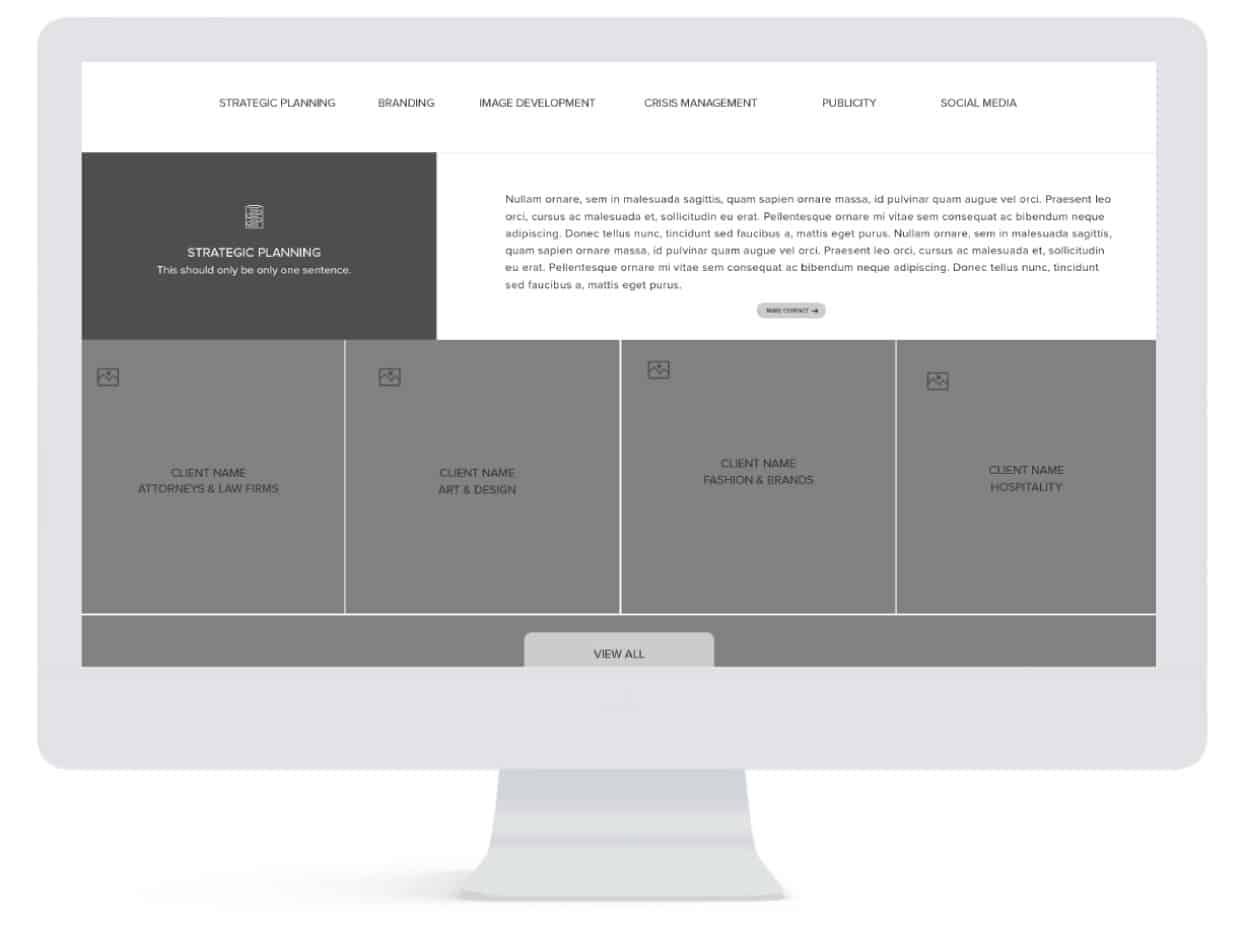 Your customers have pretty high expectations when it comes to the usability of your website. If they are going to make any sort of purchase they need easy access to relevant information. In a recent survey by Hubspot, 75% of users said the most important aspect of a website is the user experience.
Basically that means, a well designed website, with a good UX, is going to have a huge competitive advantage. Always listen to the feedback of your users and design your website around their needs.
Bad UX is a road block between your customers and conversions, and it inevitably costs you money. Smart intuitive UX not only encourages conversions but reinforces your brand online.
Relevant Content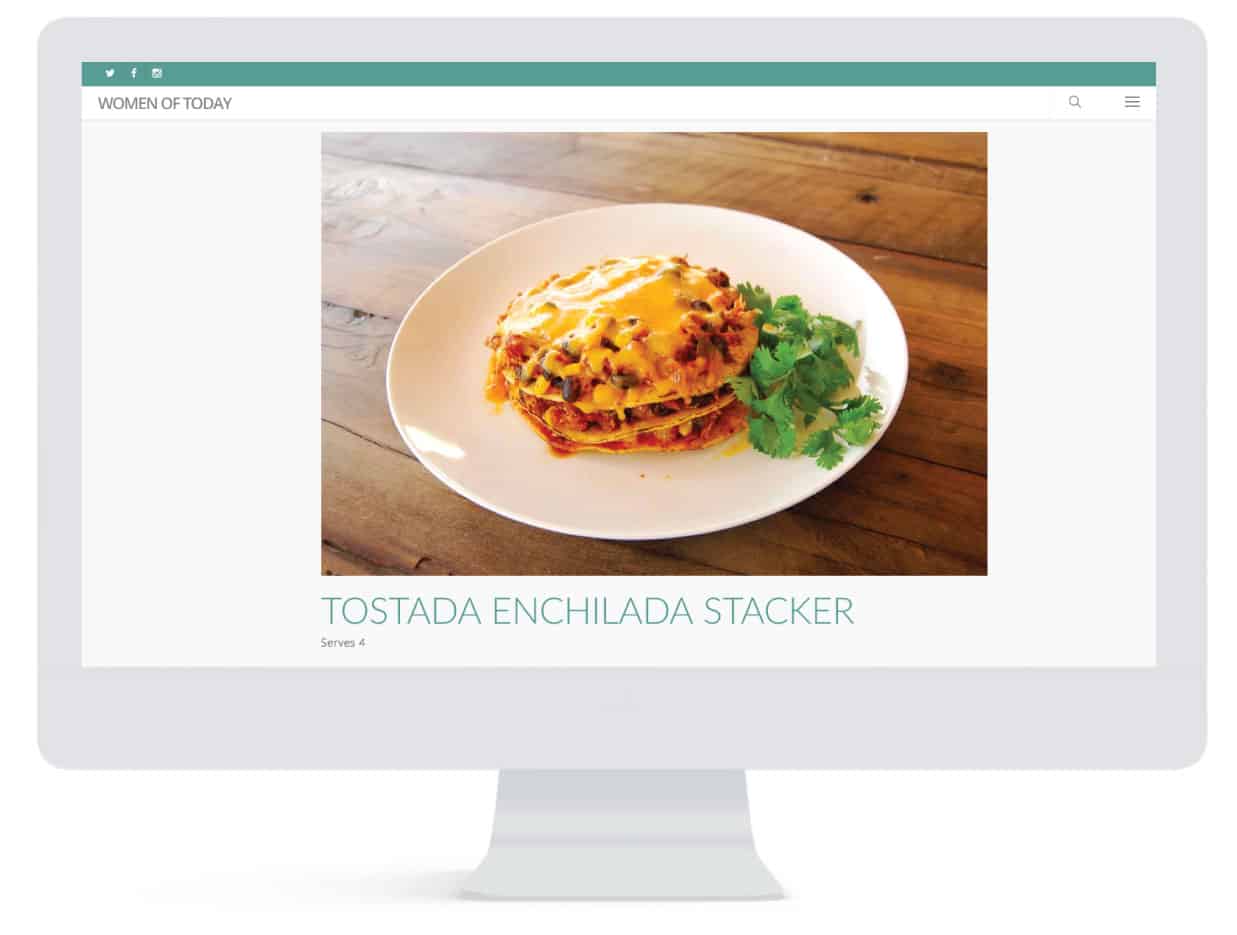 When it comes to boosting conversion rates, high quality content is one of the most useful tools for a website. Relevant blogs with actionable content not only reinforces you brand online, but can help in your search engine rankings as well.
Make sure to optimize your content for mobile, by dividing-up long paragraphs into smaller sections. Let the content breathe and give your reader a break from scrolling through large chunks of content.
Accurate and thorough product descriptions is the primary tool to boost sales. It's highly improbable that a customer will spend money on something without researching it first.
Also, including detailed information in the "about" section creates trust with your audience and encourages them to do business with your company, rather than some other faceless, or mysterious brand.
Optimized for SEO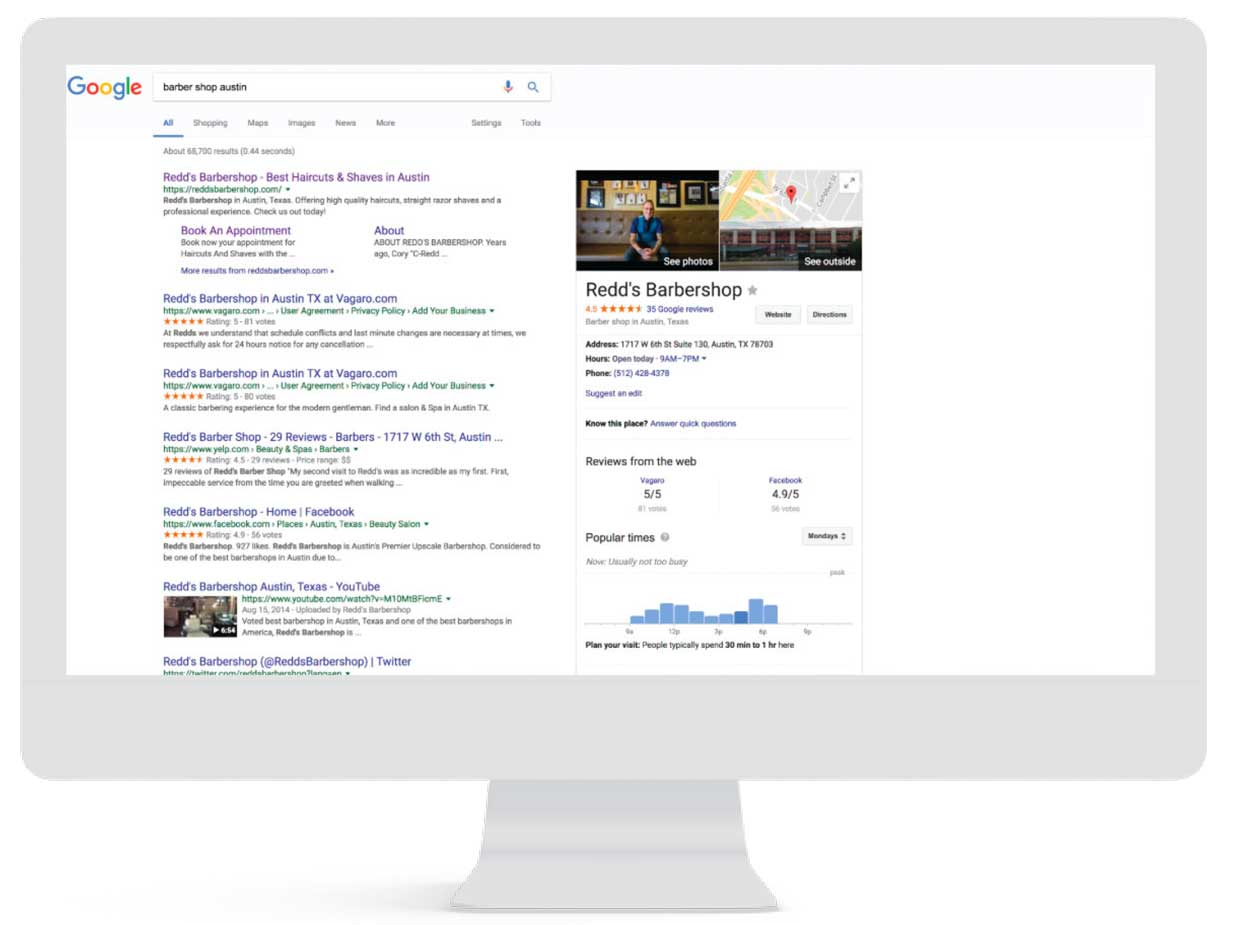 You could have a stellar website, but if it is not optimized for SEO, then it can quickly get buried by the competition in the search engine. From the get-go, you should design your website with an SEO strategy in mind.
The best websites utilize Onsite and Offsite White Hat SEO, PPC management, giveaways, email marketing, custom blog creation, and conversion rate optimization. These efforts, though they take time and money, are far more beneficial in the long run. The more costly choice is to ignore SEO and do it alone.
Bad Website Design vs Good Website Design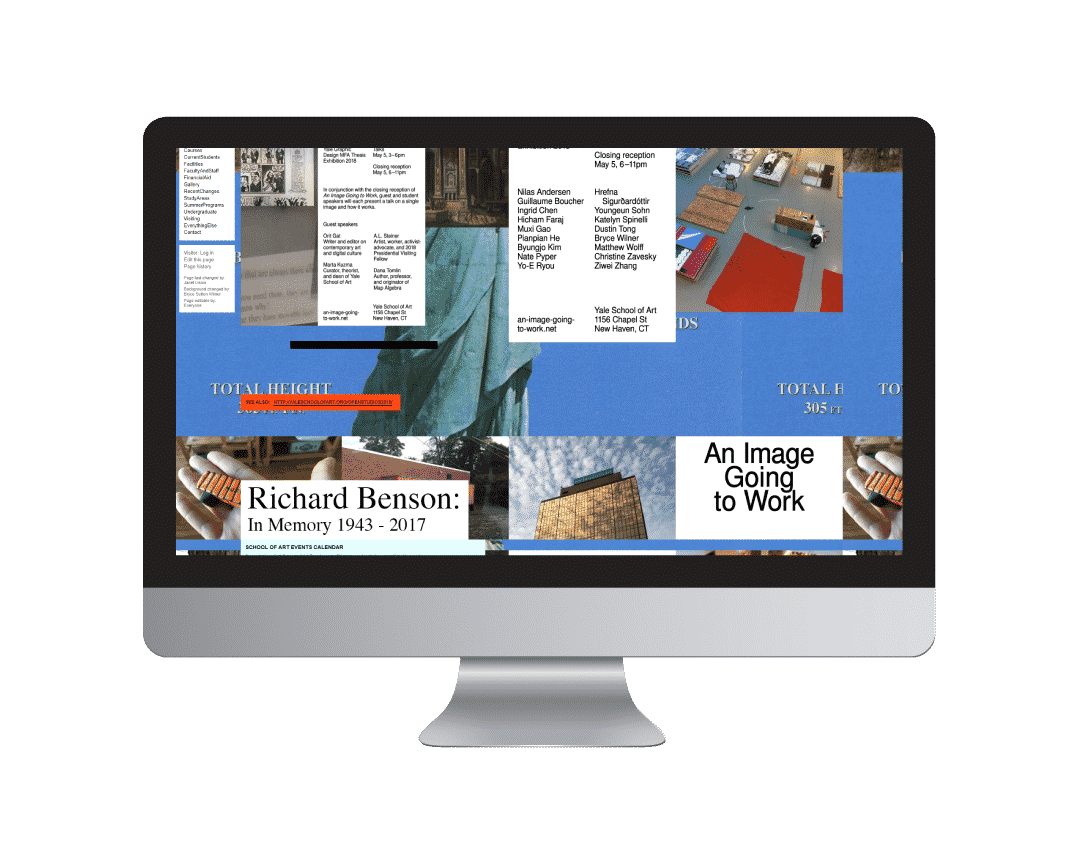 Yale University School of Art
Considering it's one of the top art schools in the country, you'd think the Yale Art School website would be on point. It looks more like a piece of conceptual art (which it probably is). But it makes a great case-study for how not to format your homepage.
Our brains crave simplicity and order. Your user shouldn't have their senses assaulted at first glance. Too much content on the homepage will drive people away from your website and make you appear less credible.
A good homepage should present the user with your most valuable information, in a visually pleasing way. With Pop Austin's homepage, a single image says it all, and allows the art to speak for itself.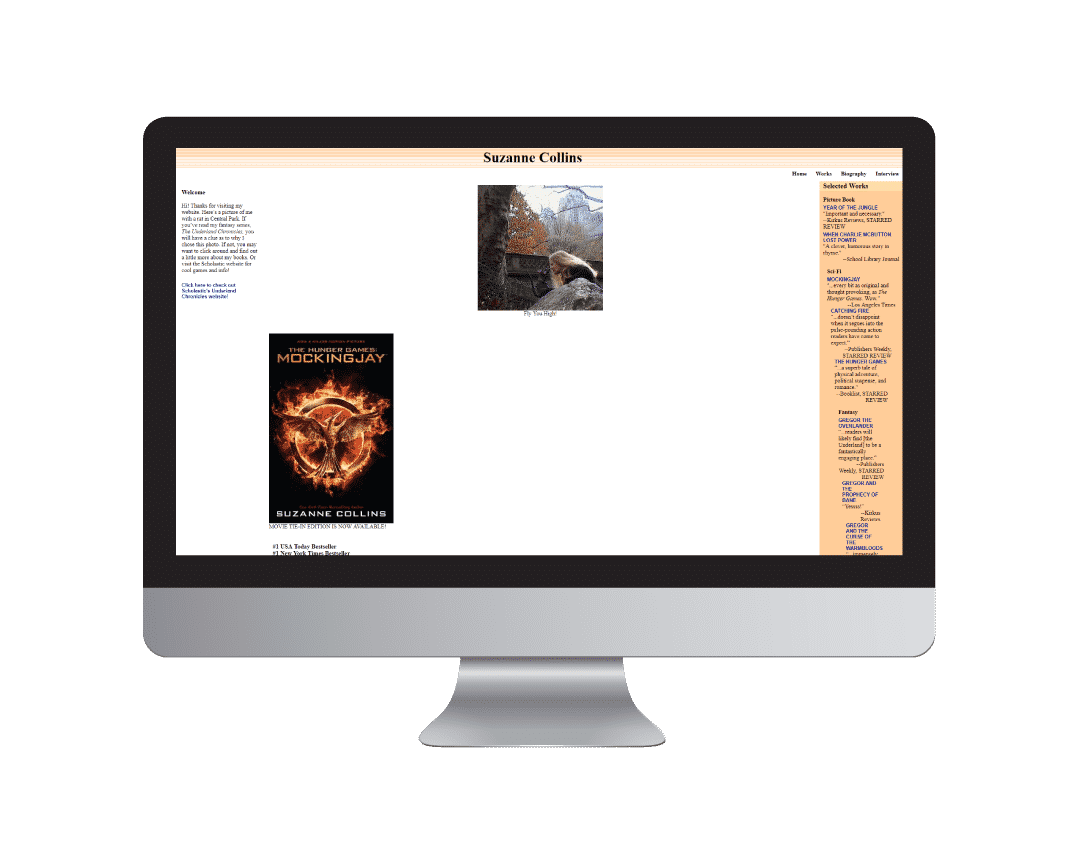 In contrast to the chaos of the Yale website, we have the website for Suzanne Collins, author of the wildly popular sci-fi series – The Hunger Games. It's riddled with dead links and a baffling amount of white space. Clicking on the book covers does nothing and the navigation is miniscule. It's a UX & UI nightmare. It's simply bad website design start to finish.
Plus, there's no engaging content. The landing pages for her books are just a list of quotes from various reviews. Using reviews can be useful to provide customers with some feedback from other users, but this is just not the way to do it.The website for a huge, pop-culture icon should be an avenue for fans to connect and gain understanding.
Camila Alves's website, Women of Today, is designed to be an asset to the user. Her fans can come and get inspired by her many craft projects, health routines, recipes, and more. Anyone visiting her website will have no problem navigating, as everything is laid out in an intuitive, user friendly manner.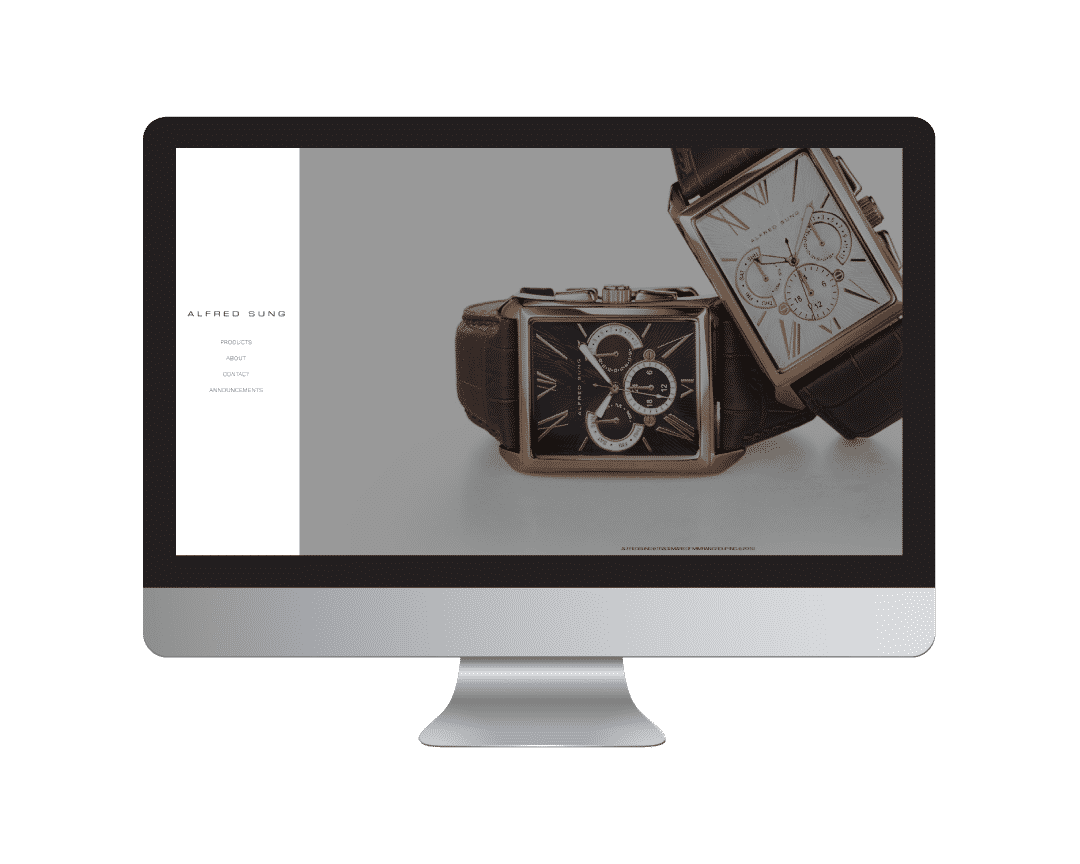 Upon first glance of the Alfred Sung website (a high-end eyewear, fragrance, accessories, and apparel brand) it seems well-designed enough. The layout is simple, and the images showcase the products well. However, once you try and navigate away from the initial homepage banner, you run into some serious problems, making this website a good example of not-so-obvious, bad website design.
In an attempt to keep it minimal, it seems they abandoned intuitive UX all together. It takes some detective work to simply find where the navigation is. Once you move past the mystery-meat navigation, the menu pops out from the side, and the sub-navigation plays out in a bizarre layering animation.
If you are finally able to reach your desired landing page, it barely gives any info on the products, or where you can purchase them.
A smart and simply designed eCommerce site doesn't confuse the user, and leads them to the products or services they desire, without playing any guessing games. Like the Fortune Goods website, finding and purchasing products should be an easy, intuitive process.
How Important is Website Design to the User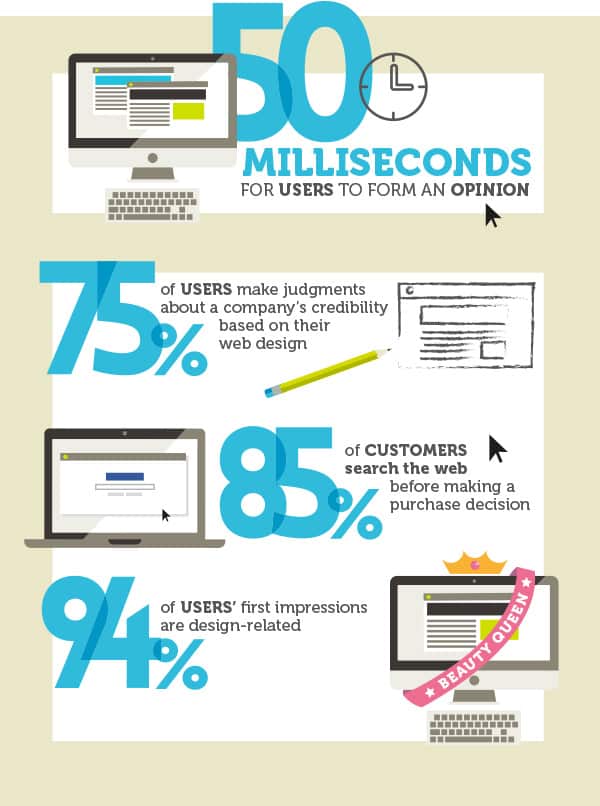 As shown in the infographic above, most user interaction with a website is influenced by design. It only takes milliseconds for them to form an opinion about your website. So, it's important that your website has a good first impression.
Your website is the digital face of your business. It's a 24-7 customer service representative. A badly designed website is like having a rude, unhelpful employee. Where a good website is like a model employee, who greets the customer with a smile, has the answer to all their inquiries and will stop at nothing to make them happy and satisfied.
Humans are visual creatures, and having a beautiful website is the best way to move potential customers down the sales funnel. No person in their right mind would enter a seedy, poorly cared for, back-alley establishment and trust it to be an upstanding business. It's the same with your website. Users won't trust you with their patronage if your website is not legitimate.
If, for some reason, you're still in doubt of the importance of good website design, check out some further statistics.
Over 60% of users would rather read content on a beautifully designed website then a plain one. (Source: Adobe)
39% of users disengage from a website if images fail to load or take too long to load. (Source: Adobe)
Over 50% of people say adequate contact info is the most important missing part of many websites today. (Source: KoMarketing)
38% of users disengage from a website if the user interface is unattractive. (Source: Adobe)
One second of extra page loading can cause sales to suffer a 27% drop (Source: Soasta)
How Much Does a Good Website Cost?
So, how much does a website cost? This is actually a very broad question. It's like asking how much building a house costs. The price depends on the size of the project, the speed with which you want it finished, the quality of workmanship, and many other mitigating factors. Every website project is unique and requires different approaches.
The best place to start is to decide if you want to use a "drag and drop" website builder, a freelancer, or an agency.
Online "Drag and Drop" Website Builders
With online website builders, it's a do-it-yourself approach. It's usually a monthly charge, depending on the package you choose. However, it's entirely up to you to build the site. So, basically you're paying to do more work. And if it's your first time using a website builder, it takes extra time to learn the ins-and-outs of whatever platform you choose.
With these drag-and-drop sites you have a few templates to choose from. With a templated design, your individual marketing goals and planned strategy won't be taken into consideration. Customization is incredibly limited with online website builders. They are not SEO friendly, and have limited reach on Google
Plus, you risk your website looking similar to many others out there, potentially even the competition.
Be sure to read the fine print, because certain ones have clauses stating that they own your domain name, and even your original content. If you try and cancel the contract, you may have to pay a large buy-out fee.
And remember, with these sites, it's all up to you. You are the one responsible to build the site. It may be cheaper, but it will eat up your valuable time. And as a business owner, time is money.
Taking time into consideration, along with the limited functionality and lack of original design, the cost of this cheap website solution is much more than it seems. When it comes down to it, drag-and-drop website builders may be the cheapest option, but it will end up costing you more in the long run.
Freelancers
It's rare that you find a freelancer who can do it all. Most of them are skilled in one or two areas of expertise. Often you can find a freelancer who knows how to develop but not design, or vice versa. And, if by some chance they can do both, you still need to find a person to write content, and another person who specializes in digital marketing, SEO and social media.
In the end, you'll find yourself having to pay and keep tabs on a whole team of freelancers. Not to mention the added headache of communicating back-and-forth, ensuring their processes and technology are compatible.
In the end you're putting the fate of your website into several different sets of hands, and if one drops the ball, the whole thing can come to a screeching halt. The project won't be streamlined and the user experience could suffer.
And many freelancers work a full-time job, along with their freelance work. So, the hours they are available tend to be outside of the work week. Plus, when juggling several freelancers, it's nearly impossible to coordinate everyone's schedule. Projects get seriously delayed due to lack of communication, and the entire timeline can take much longer because of all the moving parts.
A freelancer may charge by the project, or per page, but most of the time they charge hourly. NJ Creatives Network estimates a less experienced designer charges around $40 an hour, while the more experienced designers cost about $75 (though it's more likely a high-end designer will charge $100+ an hour). So, on average, a decent freelance web designer could cost you about $59 per hour.
The cost for freelancers may seem cheaper than a big agency, but inevitably ends up costing more time and money, because of the unpredictable price/nature of contracting and paying several individuals to build your website. You end up wasting your own time managing the website project rather than managing your own business.
An Agency
A third option is to pay an agency to build your website. Many agencies have a staff of many experienced people, each highly specialized in one area of expertise. From the discovery phase, all the way to the digital marketing phase, the process is efficient and streamlined.
This will cost you more, but the benefits of working with an agency surpass the two previous options. The agency acts as a single organism, working to achieve your specific goals.
A good agency will offer full-stack website design and keep everything in house, making the whole process far easier for you. All you have to do is be specific about your needs and give quick, detailed feedback.
Though some agencies offer basic pricing packages, often you need to reach out for a quote first. The prices vary depending on the size and scope of your website. Certain agencies will propose a one-time fee that covers a preset list of services. Others offer alla-cart service pricing, with the option to pick and choose exactly what you need.
For growing businesses and middle size enterprises, pricing can be anywhere from $1,500 to $50,000, depending on your website's specific needs. B2B software solutions, sales tools & custom development certainly comes with the price, and you get what you paid for. Some advanced solutions utilized by large corporations can cost vast amounts both in development and maintenance, but for growing companies – flexibility in both growth and costs of development is usually the most favored option in general.
The main benefit with a professional agency at your disposal, is that you're the one in charge. It's like having your own personal team of trained professionals, who will follow your lead, educate you about the features and means to reach your online goals, and help you realize the full potential of your business model through collaboration.
A good agency also offers ongoing maintenance and Digital Marketing options. Though this drives up cost even more, it will keep your website at peak performance at all time, and having only one phone number to call when something is not right with your web presence is definitely a time-saver.
When it comes down to it, the cost of an agency built website is far more justifiable. With the right agency, the process is seamless and the results are the best you can get. Though the price tag is the highest, the cost is far less than opting for a cheap website solution.
Real Cost of Cheap Website Solutions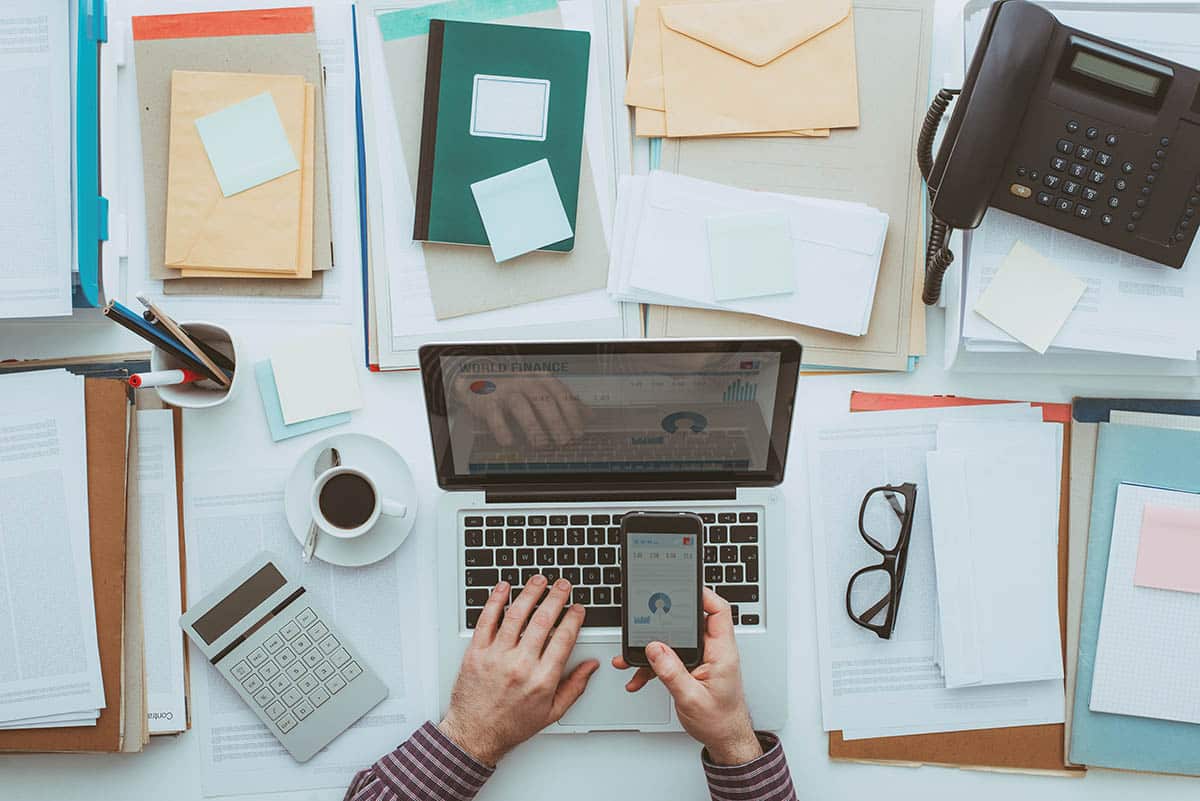 Good websites are like a good meal. Most of the time you get what you pay for. Would you rather your website be a microwave dinner or a filet mignon? You just have to be willing to pay what it's worth.
The right ingredients and preparation, in the hands of a skilled chef, is something worthy of a high price tag. The same goes for all the research and thought a skilled web developer goes through when building your website. And most of the time you won't actually see how much work goes into it. Just like that perfect steak dinner, all the magic happens back in the kitchen.
But unlike a meal, your website is not an expense, it's an investment. The majority of your customers are already online. Consumerism has shifted to the online market, and there's no sign of that changing any time soon. If your business is going to survive in today's world, you have to invest in a good website.
Finally, the real cost of cheap website solutions can be summed up in these few points:
A badly designed website will make it appear like you're going out of business. In a technologically driven society, there's no excuse to have a website that's outdated. Most users will assume your business is suffering without a valid website, and opt to do business with a more legitimate competitor.
You lose trust when your website is poorly designed. With as much identity theft there is out there, people are more wary than ever about sharing their personal info, much less their credit card info. If your website seems poorly designed, you can be sure a customer will not feel safe making a purchase on your site.
Bad website design will cost you customers. If your user experience is filled with broken links, complex navigation and tedious forms, customers will leave due to frustration, and it's doubtful they will return. You will lose them to a competitor who offers a more convenient process. This is the ultimate price you pay for having a cheaply made website.