eCommerce Platforms Comparison
In today's world of eCommerce, there are a number of options for businesses to choose from when selecting your online store platform. Today, we will be comparing two of the most popular eCommerce platforms – Magento vs Shopify, and examine the Pros and Cons of their eCommerce store capabilities.
Both of these platforms are popular choices because of their amazing capabilities when it comes to managing your online business. But in their essence, they are two completely different things.
Magento, with active 170.000 Magento users, is an open-source platform that provides a wealth of customization options and professional tools for a professional eCommerce store. It is a platform that has been designed with scalability and growth in mind, allowing businesses to easily expand their offerings as they grow.
Shopify, with more than 2 million accounts active, is a cloud-based software solution, designed to make setting up and running an online store as easy as possible. Shopify supports a comprehensive suite of tools that allow users to quickly launch their store and start selling.
In this blog post, we will be exploring the advantages and disadvantages of Magento vs Shopify, looking at their features, capabilities, and costs. This post should provide you with an overview of the two platforms so that you can make an informed decision about which platform best suits your business needs.
But first, let's meet our contestants.
A Brief History of Magento
Magento was first released in 2008 and has since become one of the most popular eCommerce platforms for businesses of all sizes. Magento is an open-source platform, which means that users can customize the system according to their specific needs. Its architecture allows for scalability, allowing companies to easily evolve as they grow.
Magento is a powerful platform, with features such as product management, inventory management, payment gateways, and analytics. It also has excellent customer experience features like multi-store support and shopping cart integration.
If you want to learn more, feel free to visit the official Magento website, or check out one of our previous Magento blogs.
Shopify Needs No Introduction
In 2006, Shopify was officially launched in Canada. It began as a simple platform for small businesses to open online stores quickly and easily.
The company's founders had identified several problems: the lack of an effective platform integrating multiple aspects related to e-commerce, the difficulty of creating a good user experience, and the limited range of features available to build great stores.
The company's founders set out to solve these issues, and Shopify was created with the mission of empowering entrepreneurs around the world. The platform has since grown to become one of the most popular e-commerce solutions available today, offering businesses a wide range of tools and features for managing their online stores.
And now, without further ado, let's compare Magento Vs Shopify!
Magento Vs Shopify: Magento Store Pros & Cons
When it comes to Magento Vs Shopify – each platform has its own unique set of features, pros, and cons that should be considered before making a final decision.
Both Magento and Shopify can bring a similar look and feel through responsive templates and functionalities, but expert developers usually don't like to compare Magento and Shopify like they are equal.
Here are a few Pros that can help you understand why Magento is a preferred tool of professionals, and a few Cons that are bound to happen with such a robust eCommerce platform.
Magento Pros
1. eCommerce PLATFORM THAT PUTS YOU IN CONTROL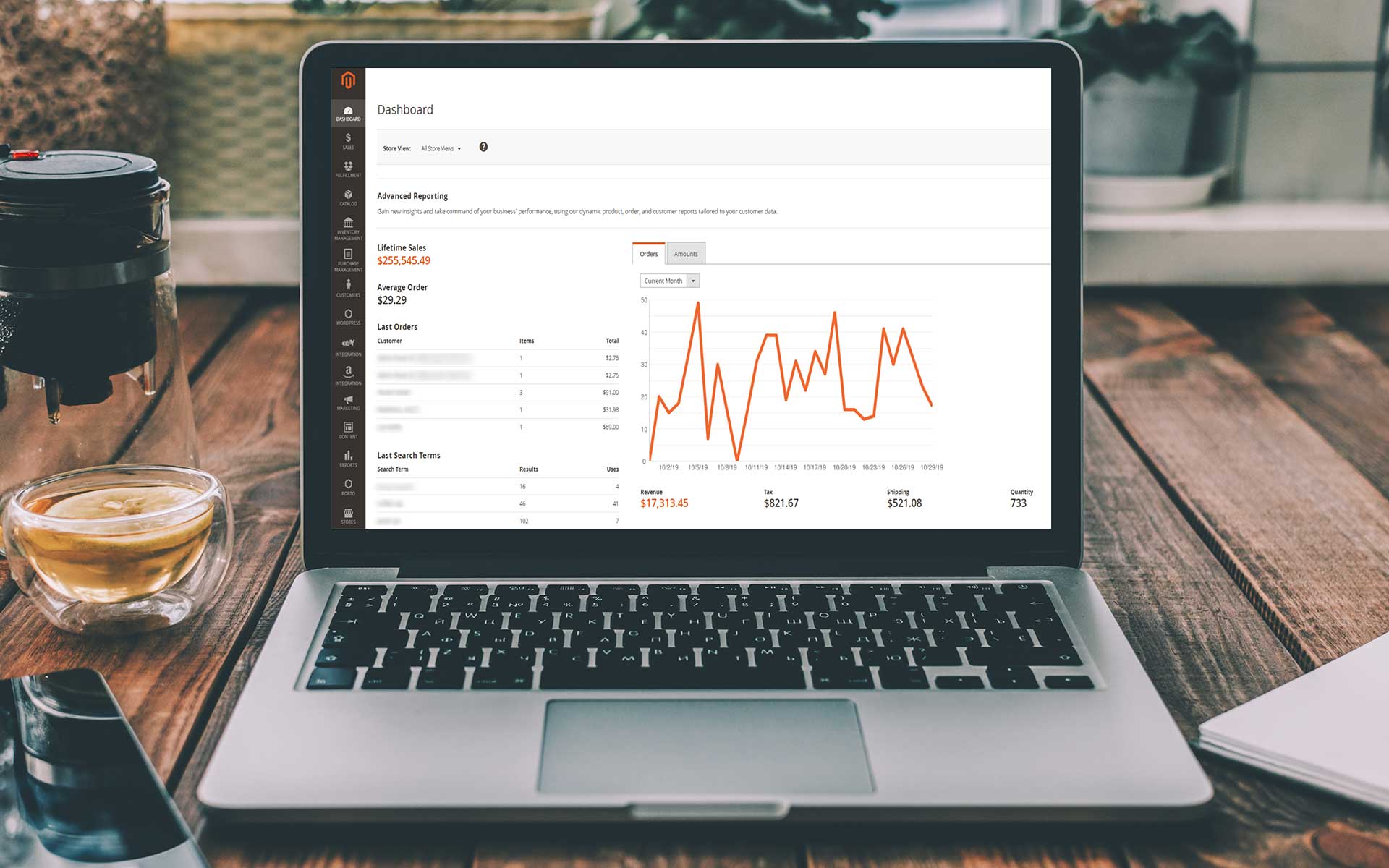 Unlike Software as a Service eCommerce type of website – Magento relinquishes all control in the hands of Magento users. Do you want to tie a certain ERP to your platform?  How about a professional CRM integration? Do you rely on any other tools like Quickbooks for your day-to-day operations?
9/10 times you will find that there is a way to connect your software with your Magento website. As your company and the need for your eCommerce website grow and change, Magento is an evolving and agile tool that can grow and change with you, with just a little help from Magento developers.
You're also in control of your content, and you have access to the root of your website.
This means that you're getting a far more advanced SEO solution, that helps you to address all of your technical parameters, alter your metadata, change your keywords, meta descriptions, titles, and URLs and make your website as Google-friendly as possible.
The traffic you're getting from Search Engine Optimization efforts to your Magento Store is the highest quality and highest converting traffic that your online store can get. Digital Marketing data confirms that organic traffic conversion rates are significantly higher than paid advertising or social media traffic.
You want to be sure your website is optimized to come up when your clients and customers are searching for you online. This is why, in the Magento vs Shopify match, Magento offers a sense of ownership.
Once you build out your eCommerce platform – it's truly yours.
2. Magento pricing: no additional costs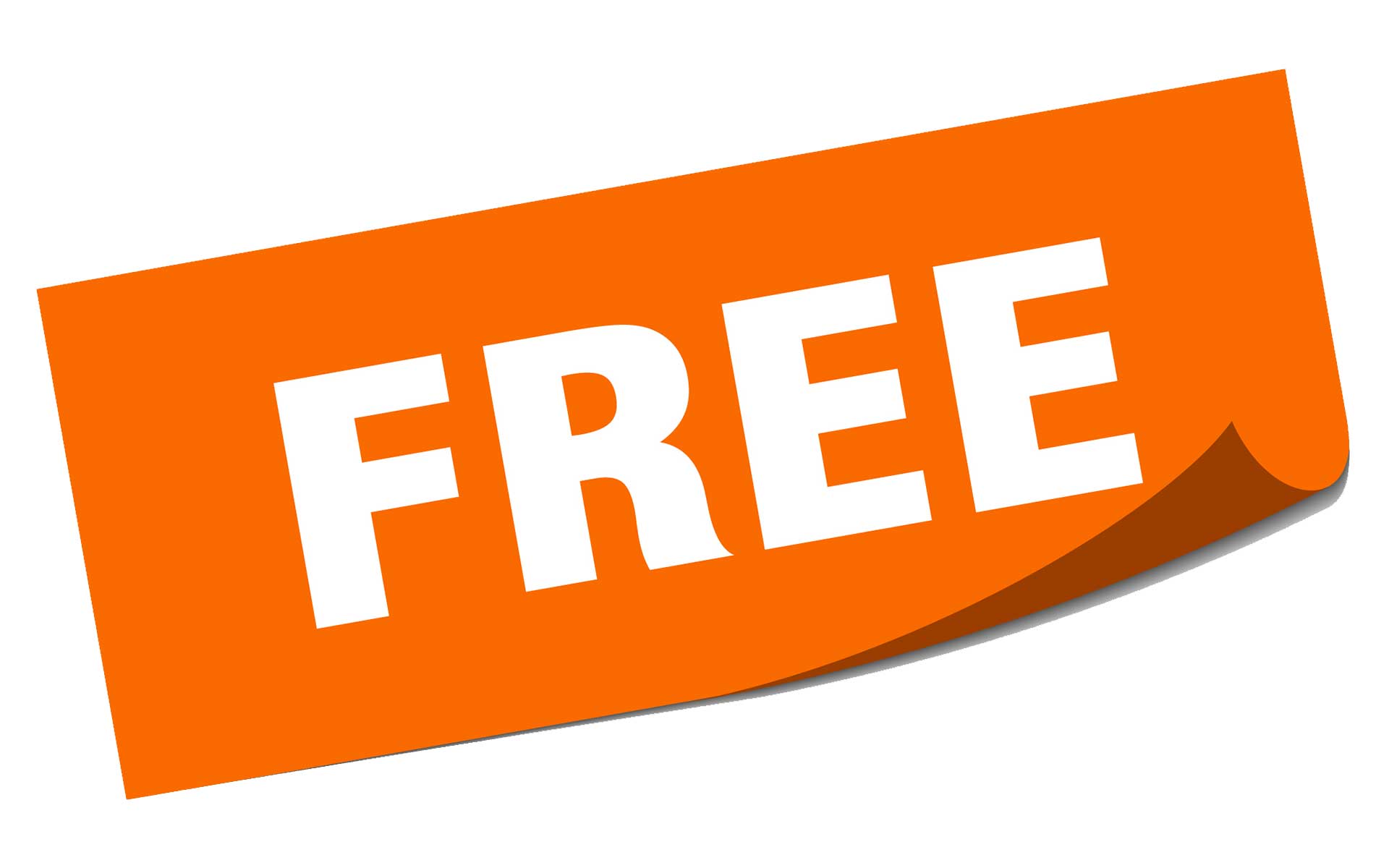 Magento is a great eCommerce platform for those looking to build their store without paying high subscription fees. Magento offers a much more cost-effective solution when compared to Shopify and other SaaS solutions on the market, as the initial installation of the platform is free.
Furthermore, the Magento Marketplace offers many themes, extensions, and integrations that can be added to your store without any additional cost. For those looking for more advanced features, there are also plugins and customizations available to purchase, though they are not necessary in order to run the platform successfully.
Magento is an ideal choice for online store owners who require more control over their eCommerce store than Shopify can provide.
Unlike Shopify, Magento allows store owners to own the tools they use and includes a marketplace of add-on services that make running an online business easier. And, with the Magento Marketplace, companies are able to create personalized themes and features for their stores, which can help their eCommerce business stand out in the market.
Magento also offers store owners much lower payment processing fees than Shopify does. For these reasons and more, Magento is a great option for those who are looking to take control of their online business.
Unlike Magento, Shopify only seems more cost-efficient when you're starting your eCommerce store and getting things off the ground. Shopify users are actually paying for the privilege of using the eCommerce platform, and in the long term, those costs do pile up. Especially on payment processing.
So, in a discussion of Magento vs Shopify, and which solution is more cost-efficient – the Magento store takes the cake. It is a powerful eCommerce solution that won't break the bank. With its low cost of entry and wide array of features, it is an ideal choice for many businesses.
3. Magento SUPPORTs the COMMUNITY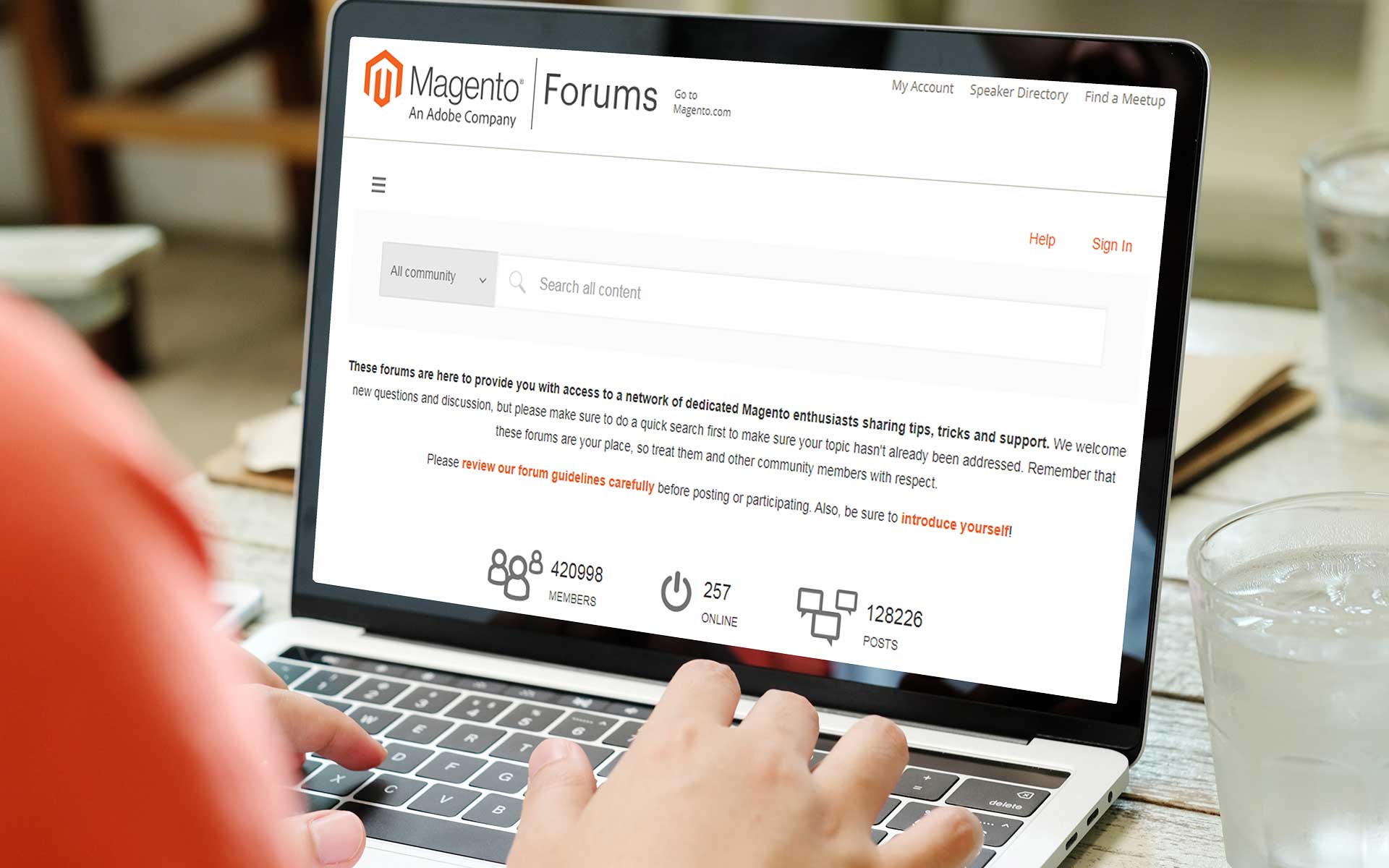 Thanks to the Magento community, you're never alone when it comes to building and managing an online store. With thousands of developers and online store owners sharing their experiences via guides, articles, blog posts, and forums, finding answers to your questions or solutions for your problems has never been easier.
The Magento developer community is a vibrant and expanding network of experts who are always willing to help. Whether you're looking for advice on Magento extensions, tips on installing plugins, or guidance in customizing a store – there's somebody out there with the answer.
With support from these knowledgeable individuals, even the most ambitious projects can be realized.
No matter how unique or common your business needs are – chances are that the Magento Community has already tested and applied features and themes suitable for those exact needs.
It's just one of the many benefits of using Magento as your eCommerce platform. Magento users are not just relying on Magento developers to execute their work, but those developers have close to half a million people as their support system.
When it comes down to numbers – Shopify may have more active users, but Magento users ate backed by an army of well-equipped and educated supporters. So in this round of Magento vs Shopify – Magento takes the win.
Magento Cons
1. REQUIRES EXPERTISE IN WEBSITE DEVELOPMENT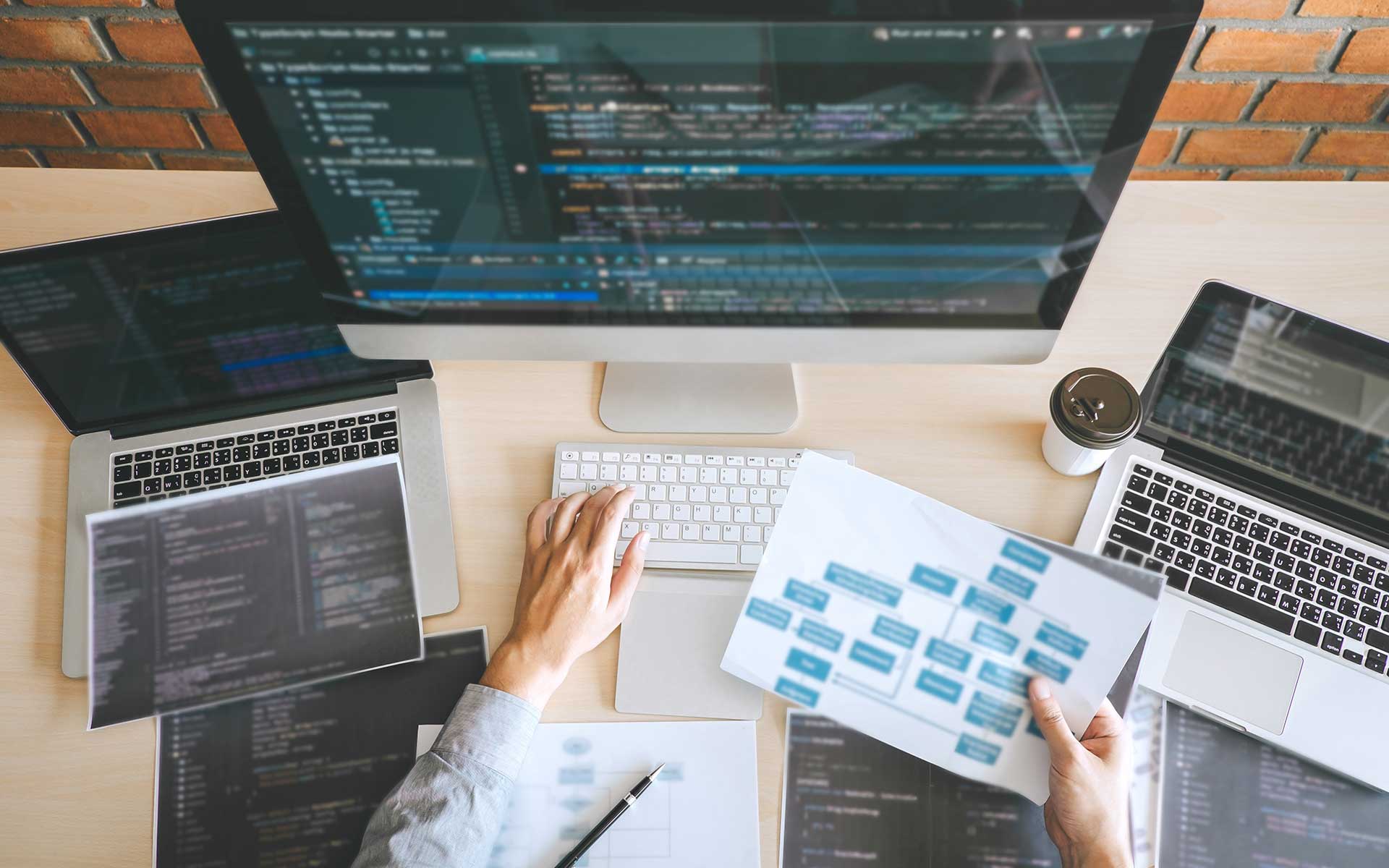 Choosing to build your eCommerce site with Magento requires a greater investment of both time and money, but the payoff can be significant.
Rather than relying on templates or limited customization options offered by DIY website builders, you'll be employing experienced Magento developers who will create a custom platform tailored to your exact needs and specifications.
Compared to other eCommerce platforms such as basic Shopify, Magento offers a wider range of features and functions that can help you scale your business and handle more complex shipping, payment processing, and inventory management tasks.
But you will require assistance from professional Magento developers to execute all of that.
As your business grows, so too will the capabilities of your site when using Magento.
2. Magento Requires TIME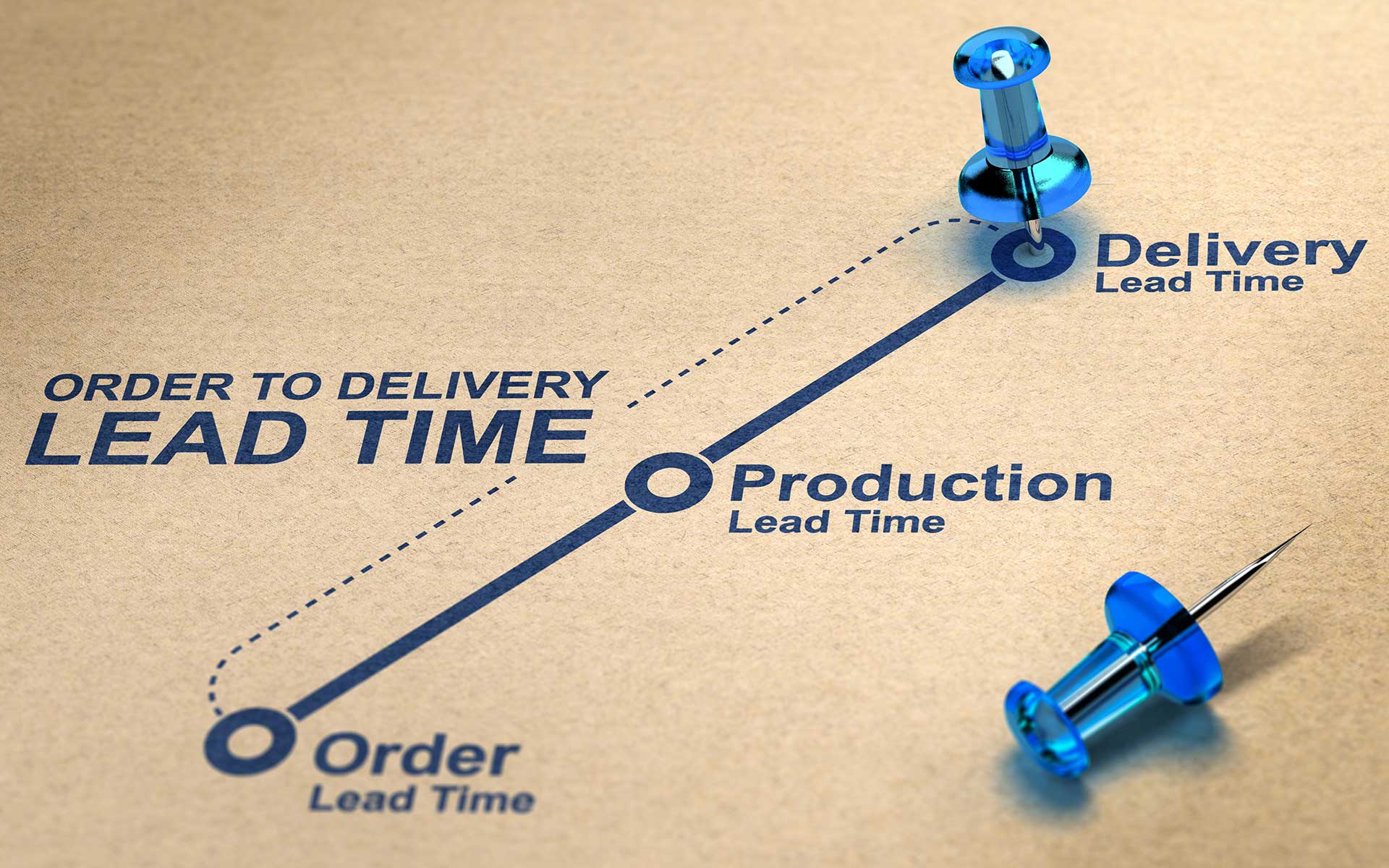 To repeat what we said before – Magento is an open-source platform that puts you in control. From start to finish – Magento supports all ideas and provides all the extensions, features, and tools eCommerce stores desire.
This comes with its own set of challenges: sometimes your options can seem overwhelming. Given a blank canvas, you have to have a clear idea of what you actually want and need to build.
That is why in the battle of Magento vs Shopify – the simplicity and straightforwardness of the latter platform often seem more inviting to the average user.
Both Magento and Shopify platforms seem polished to your average buyer, but for Magento – you have to have a knack for creativity, design, and the time to understand the intricacies of the platform.
You also need to be patient enough to learn about Magento's features and functions, as well as how they interact with each other. Production time with these projects definitely takes a toll because of that.
There are always more things that you can play with, and always more useful features to add to your Magento eCommerce website.
3. FREE COMES WITH A COST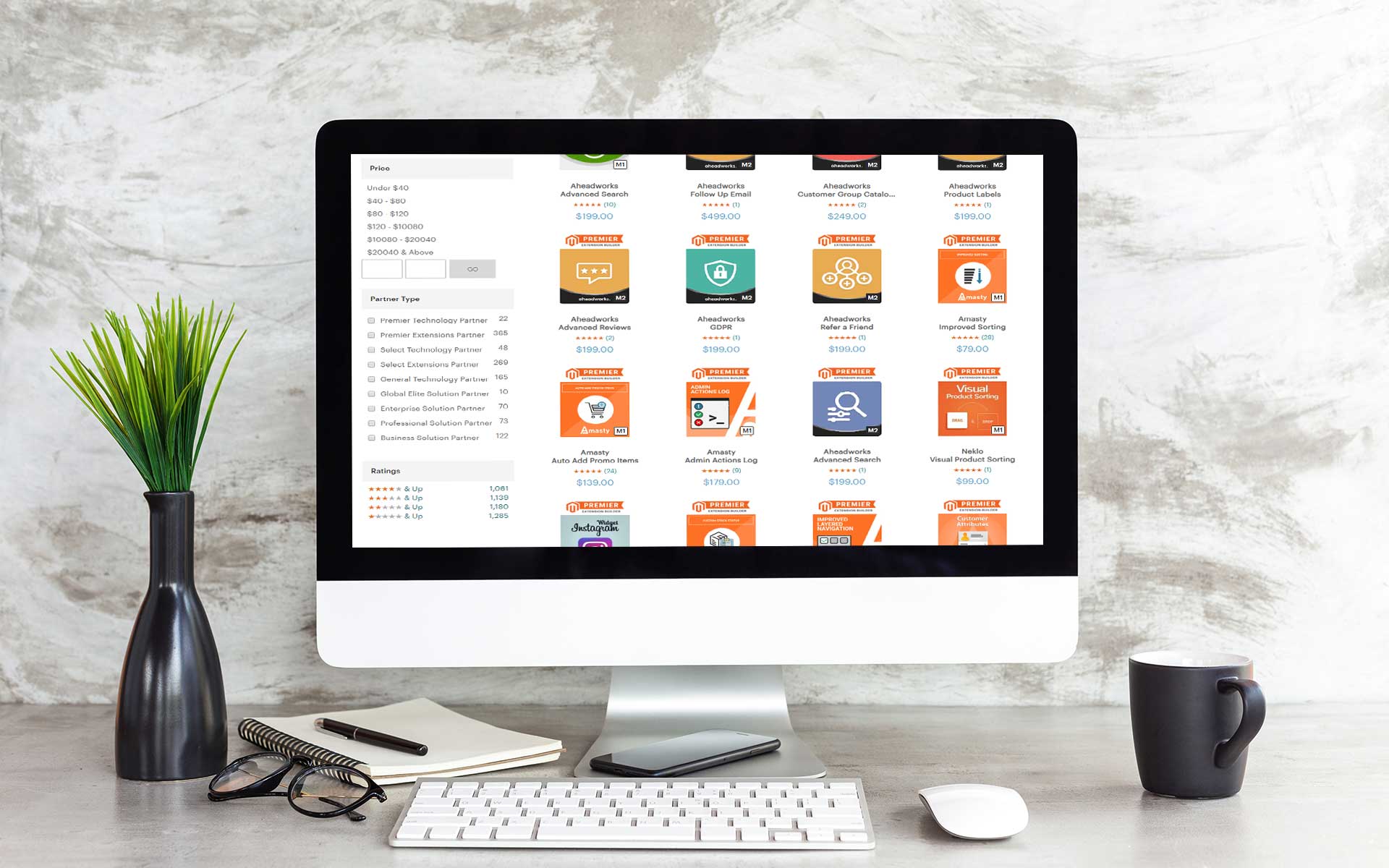 Magento might be an open-source platform, but the hosting cost is necessary if you're looking to actually launch it. The same as every other website that you own – you need to have a place to put it, and a dedicated server is the best option if you're looking for a secure way to store your platform.
As you grow your business – you will definitely want the help of a programmer or a developer to support your website in order to update it regularly, handle inventory, and process sales.
So if you're growing your business the right way – you'll have to step away from the counter at one point and focus more on the management side of things.
Lastly, there is a great number of themes and integrations that come with an additional cost. Although a lot of third-party apps can be added to your website, some of them will charge you to actually execute that integration.
Popularity always comes with a price.
Now that we've broken down some of the Pros & Cons of the Magento Open Source Platform, let's outline where it would be beneficial to use Shopify as a solution for your online business, and also where it might fall short of its eCommerce platform competitors.
Magento vs Shopify: Shopify Pros & Cons
Both Magento and Shopify offer similar functionalities and features in different ways: instead of Magento extensions you have the Shopify App Market, or instead of customizing Magento themes you're optimizing Shopify themes, etc.
Shopify Pros
1. Shopify: A DIY MODEL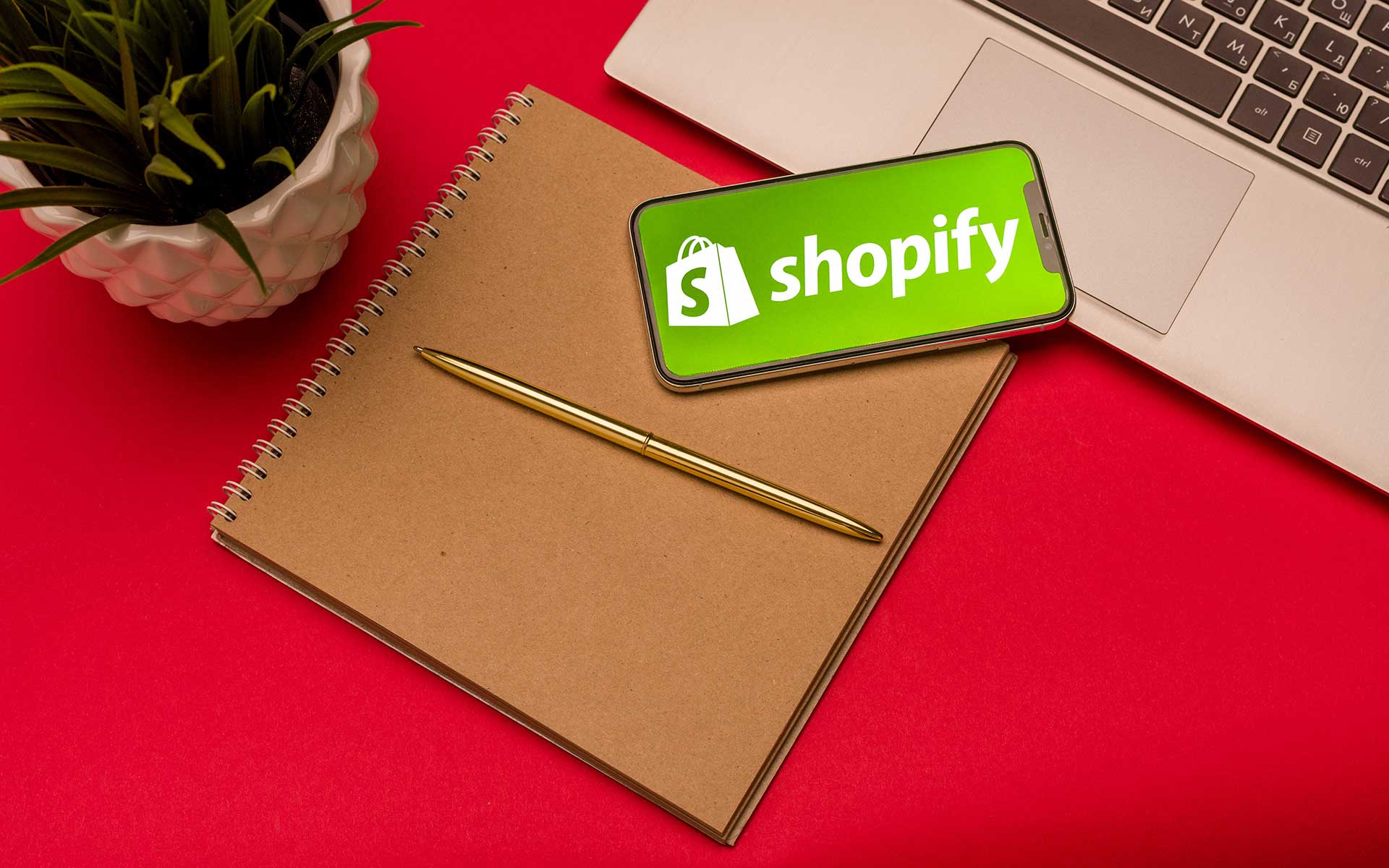 As the name says – Shopify is usually a Do It Yourself type of platform, where you're guided through the process and enabled to carry out simple tasks in order to set up your very first online shop.
From choosing a Shopify theme to setting up Shopify payments, all you need is some time and eventually a visit to the Shopify App Store to build a pretty-looking eCommerce store today.
It's fairly simple to use, comes with multiple different Shopify themes for your website customization, and comes with an integrated POS system, which definitely makes things easier for first-timers who're looking to start a business online.
With the ease of use and a simple drag-and-drop interface, you are able to build a page and start moving your products, preferably on social media, with very little time invested.
When it comes to ease of use, Shopify is the absolute winner in our Magento vs Shopify race.
2. 24/7 Shopify SUPPORT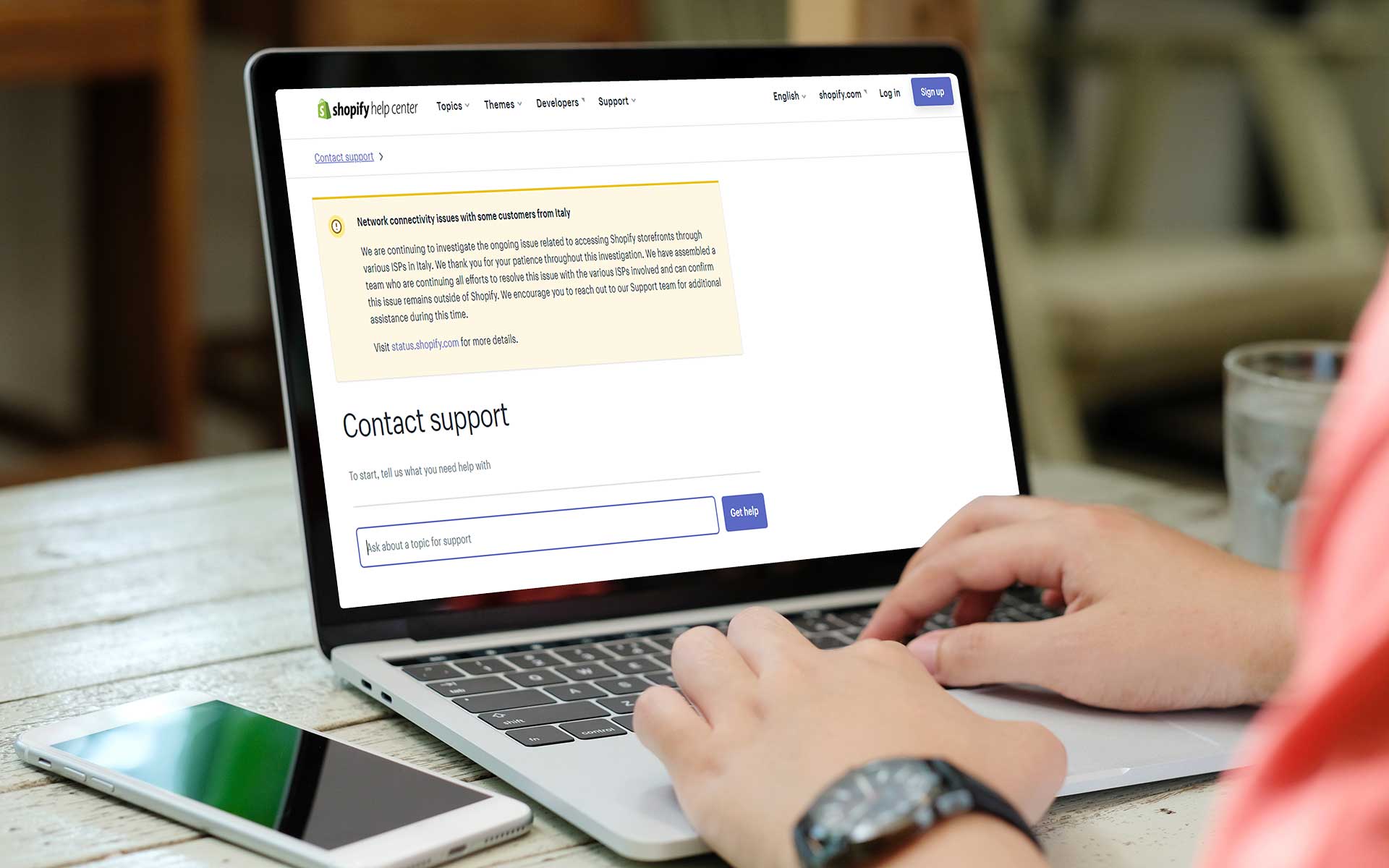 As with any other service that you pay for, and SaaS means exactly that (Software as a Service) – you're getting a bang for your buck in terms of technical support.
The support team might be available around the clock for any question, but as with most large companies, support is not personalized and the quality often varies, so don't expect miracles!
After all, Shopify offers services to more than 2 million users.
However, the platform has the capability to adjust to your needs in a manner of a few clicks, and it's pretty intuitive in its design and interface. Usually – no support is needed. But it is there if you get stuck in your Shopify Dashboard.
The support is very serviceable, and a refreshing option compared to Magento. Instead of having to browse through lengthy guides that you might want to consult if you encounter a problem of any sort – Shopify offers a more personalized touch and you can interact with an actual support team.
But, if you're actually into guides and DIY projects – Shopify offers guides as well. From Facebook Advertising to Drop Shipping – Shopify Guides can educate you on anything you can do with this platform.
One thing is certain about Shopify – they go beyond customer relations in order to retain their clients and enable them to utilize their services to the fullest. So when it comes to helping in our Magento Vs Shopify battle – Shopify offers support that is just easier to manage.
3. Low initial costs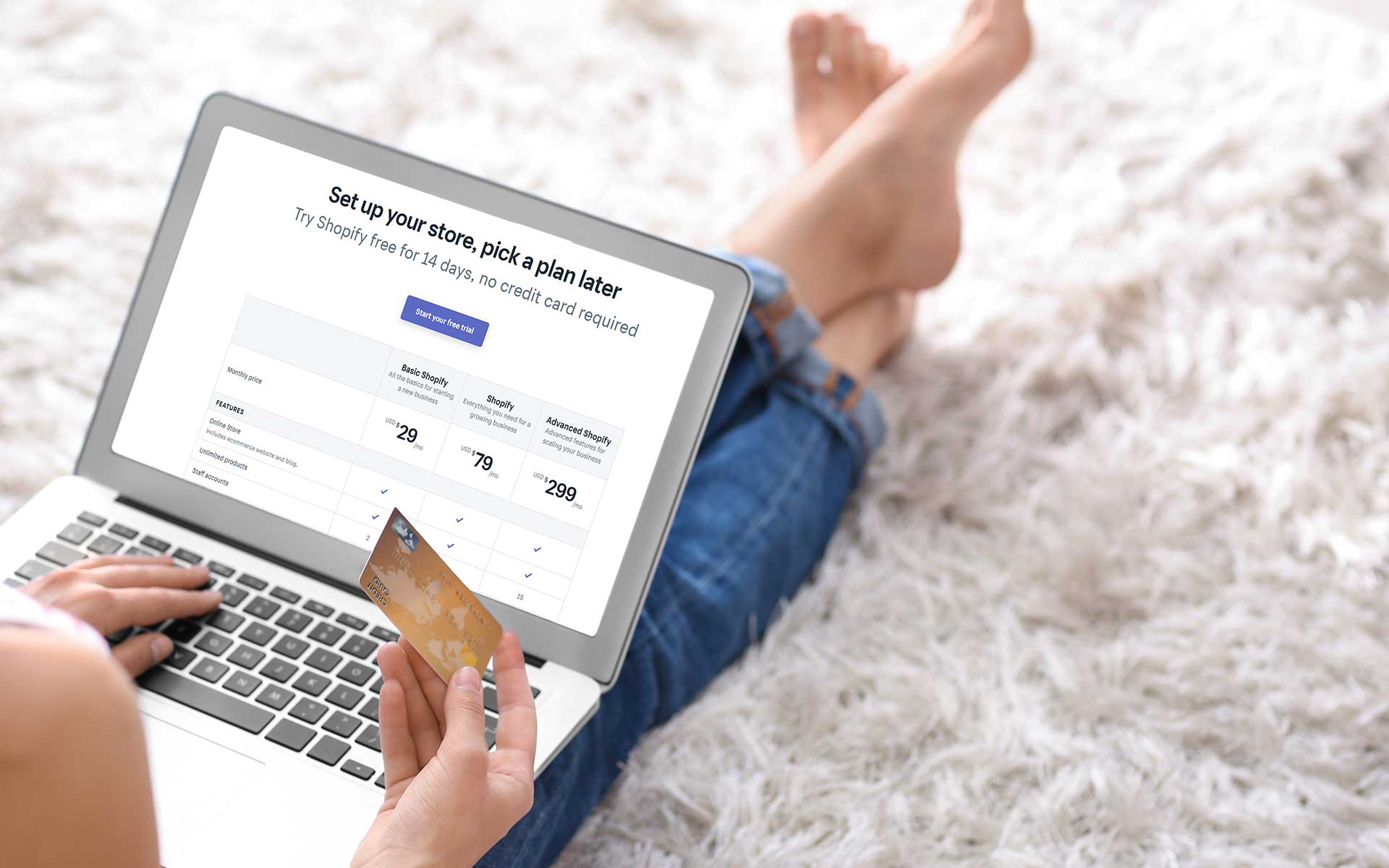 One of the most popular advantages Shopify offers is the actual low cost of starting an eCommerce platform.
Basic Shopify, as the name indicates – comes with a limited set of features and eCommerce support, at a low price of $21 monthly.
There are some additional fees (that we will discuss here shortly), but the fact that you have to pay only $21 to set up shop is mostly the reason why people opt in for this SaaS solution.
If you're looking to utilize more than just the basic Shopify, the price is a bit higher – $62 per month.
After that, there is also an advanced solution that puts the price at $266.
These two options vary in just a couple of features, but mainly people need the latter to utilize Shopify reporting and cut down on some other hidden costs.
As previously stated – the fact that you don't have to worry about hosting, and the fact that you only need some good quality images and some time on your hands, makes this option very popular among young entrepreneurs, small businesses, and influencers.
Whether the cons outweigh the pros of this platform still depends on the nature of the business that you are running. Shopify is very popular among Dropship companies and businesses that are running sales via their social networks.
That being said, here are a couple of downfalls that you should be aware of.
Shopify Cons
1. THE MORE SALES YOU MAKE, THE MORE FEES YOU PAY TO SHOPIFY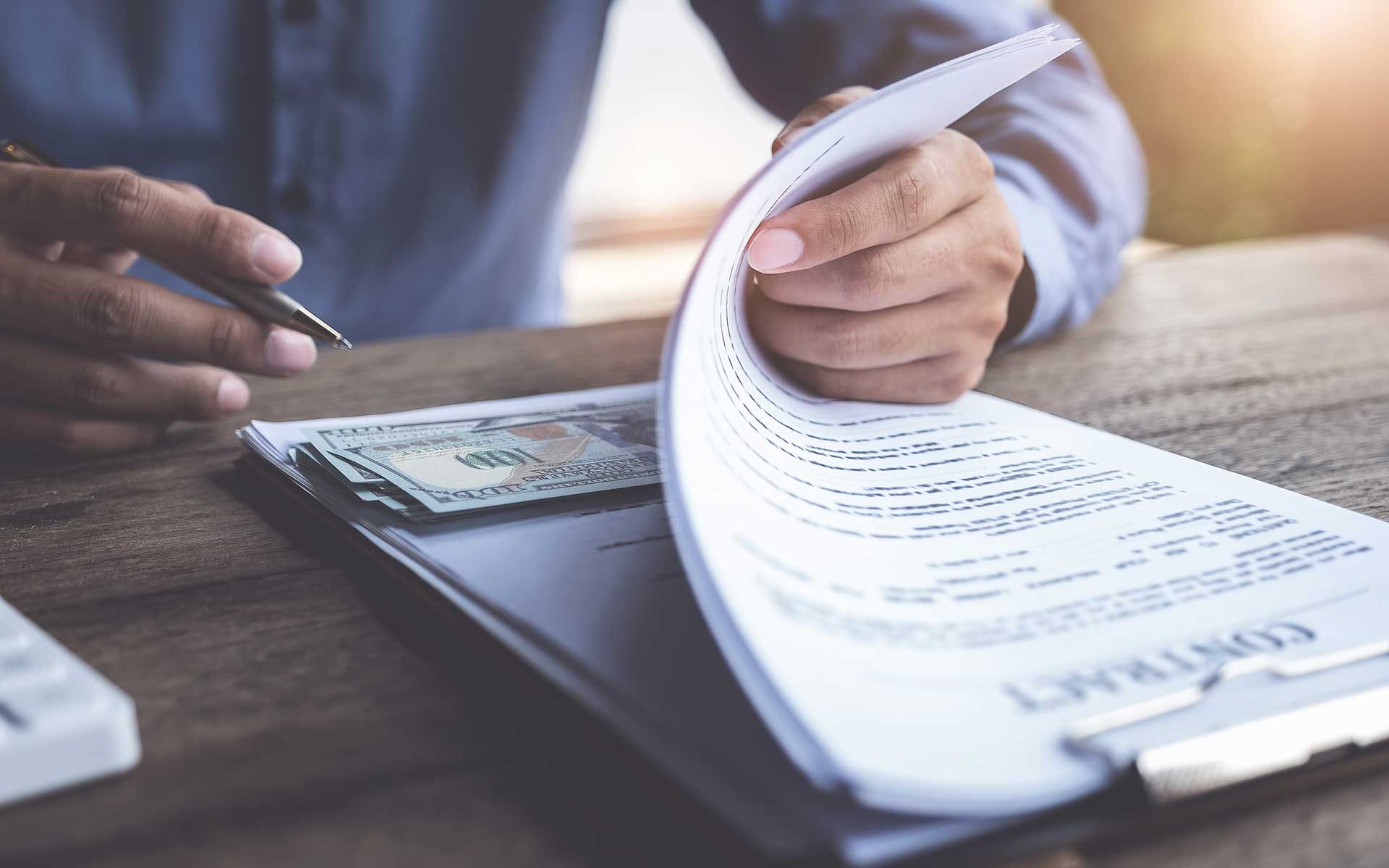 Paying $21 per month to have your own webshop sounds too good to be true. And it is. The $21 option provides you with just a glimpse of Shopify's apps, and you're pretty much inclined to get some of the more expensive options right from the get-go.
With the more advanced Shopify solutions, the more sales you make on your eCommerce platforms – the more money you pay.
Shopify solutions for vendors in the medium size enterprise category will cost you a minimum of $2000 per month to maintain. Plus the additional fees of running your store.
The "good" news is – once your percentage-based model reaches $40k in fees paid, Shopify won't charge you additionally for any other sales you make.
Shopify also does not allow you to use any outside payment processors, so you will be forced to use their Stripe solution, which charges 2.9% + $0.30 per transaction in credit card fees.
And if you're using a payment provider that your business is accustomed to already, instead of their solution, not only that you'll pay the same fees, and the cost of integration, but there's also an additional fee of 2% per transaction.
It seems that when it comes to fees and payments – Shopify can cost you significantly more in the long run. This is why in this stage of our Magento Vs Shopify battle – we have to give one to Magento, due to its transparent costs and low maintenance fees.
2. NOT (really) SEO FRIENDLY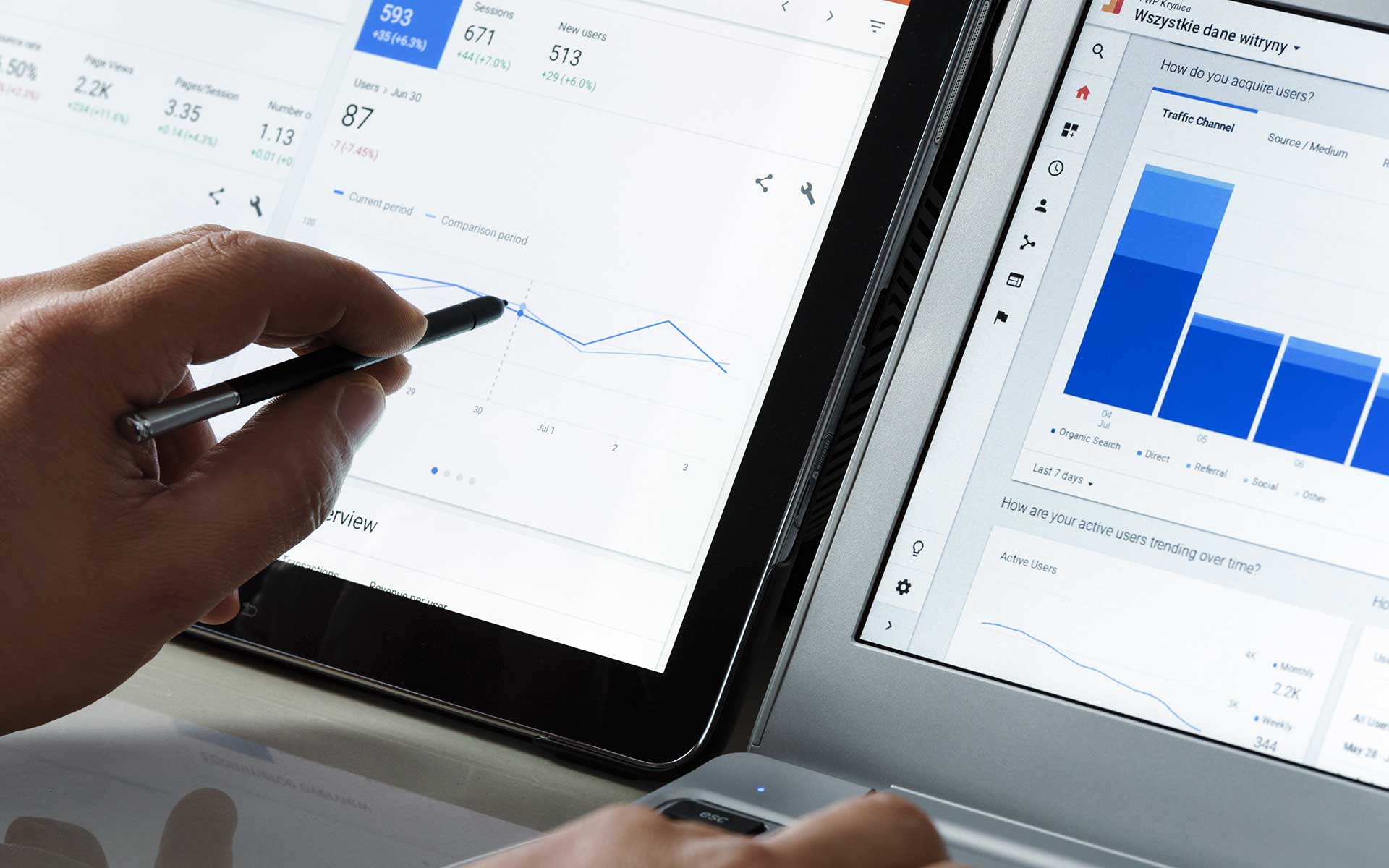 The second main reason why people dislike Shopify is its lack of SEO abilities and features. If your business is relying on Search Engine Results to bring you leads and conversions – be aware that this is not a platform for you.
Some of the basic technical SEO parameters that you need to set in order to have a properly indexed website are simply not accessible (like robot.txt for example). As you don't have access to your eCommerce shop backend as you would on WordPress or Magento (since you're only renting the platform), there is also a problem with limitation on your ability to execute redirects.
Your URL structure, page titles, metadata, and other content is out of your reach as well. You're forced to use templated themes that generate new pages for you, and the level of management is so poor that you end up having duplicated content that Google just ends up disregarding altogether.
So if you're looking to sell via Shopify, you're best to go with social media advertising, as even Google Ads won't give you the ability to optimize your Cost Per Click through content optimization.
3. EXPECT LIMITATIONS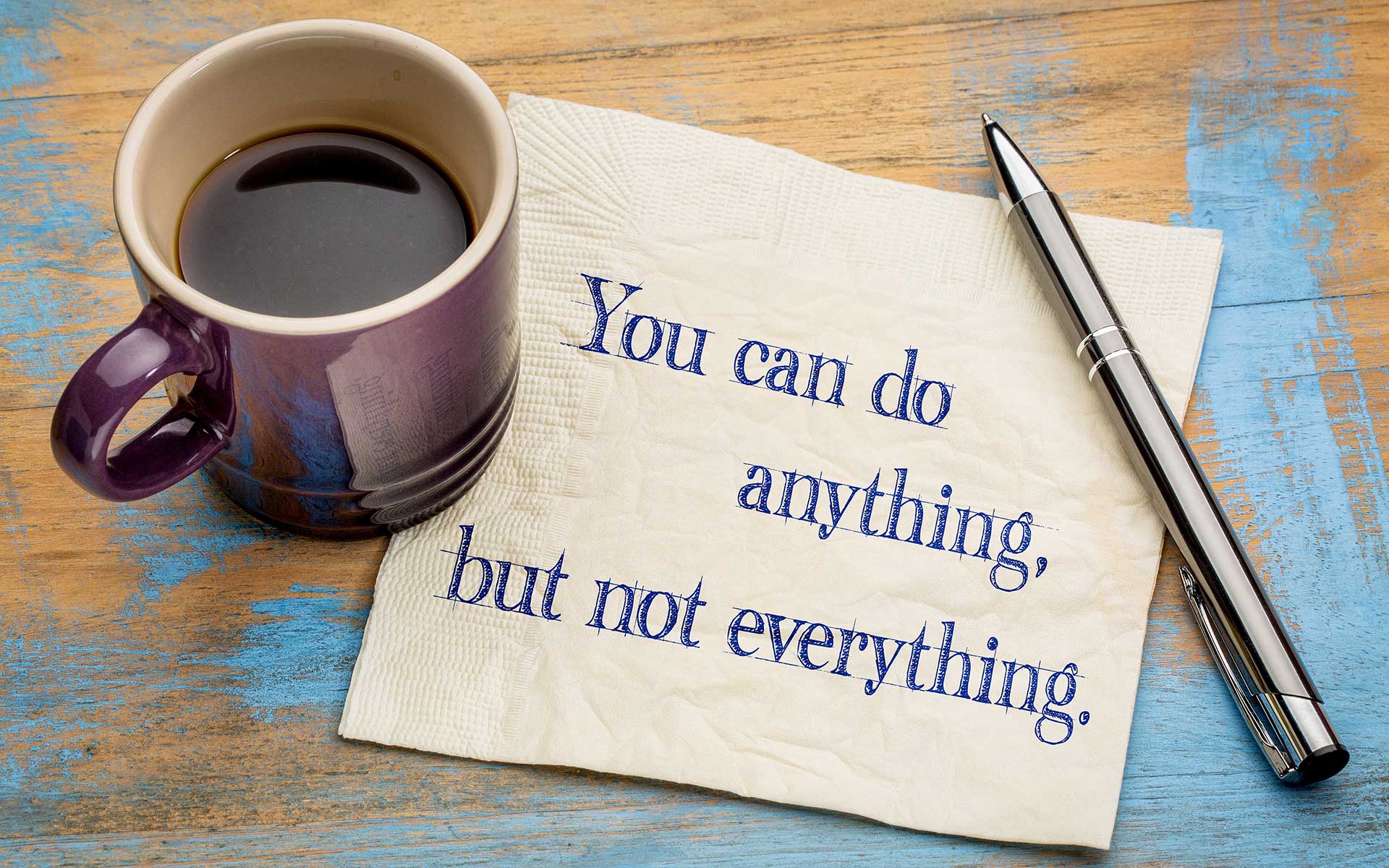 The initial packages of Shopify will not let you take a look at your reports and generate documents if you want to have any record of transactions that you are making. Gift cards, similar functionalities, and Shopify apps that would enable your shop to run promotions only become available as you upgrade your account to a more advanced Shopify plan.
The initial low cost of using this platform really provides the bare minimum of what your eCommerce business requires.
Furthermore, Shopify uses its own PHP code, which is unlike any other, so if you're looking to get out of the box of your initial settings and upgrade your theme a bit – you will need help from developers that work specifically with Shopify.
If you're looking to integrate other features that your business uses on a daily basis, additional cost for adding plugins and addons is something you should count on. Plus, if email lists is something you depend on to maintain relationships with your clients – be aware that there is no email hosting possible.
You would need a third-party app for your emails, or a personal address that will not be the same as your business URL.
So it seems that the cost-friendly model that Shopify offer is only cost-friendly if you're not making a lot of money. Which by itself kind of defeats the purpose of running a business at all.
One more, perhaps the less-important downfall of this model is that it's very popular among scammers, hackers, and shady individuals that are ready to jump at the opportunity to utilize the cheap platform to scam users out of their money.
Apparently, making yourself too accessible also comes with a price of its own.
Magento Vs Shopify: The Verdict
As professionals, we can't really deem unworthy any of the two mentioned platforms. Both Magento and Shopify offer a lot for their respective audiences.
However, if we're to make the call – we always recommend Magento to businesses that are looking to launch professional eCommerce platforms. On the other hand, Shopify is a good option for startups and one-man teams that manage their eCommerce store on their own.
If you are still not sure which option would be a better fit for your company, feel free to contact us directly. We'd be happy to set up a one-on-one consultation to learn about your business objectives and provide you with some strategic advice on how to get started with your eCommerce site.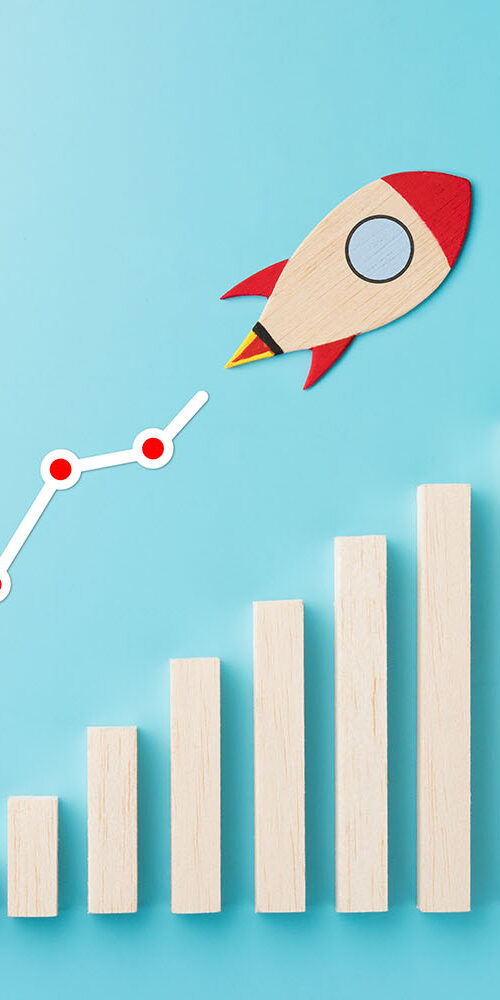 Magento Analytics Tools to Power Business Growth
Magento Analytics tools provide businesses with invaluable insights into their customers' behavior, enabling them to optimize user experiences and drive sales. Ecommerce platforms such as Magento have become increasingly popular, thanks to their robust features that enable merchants to sell goods and services online effectively.…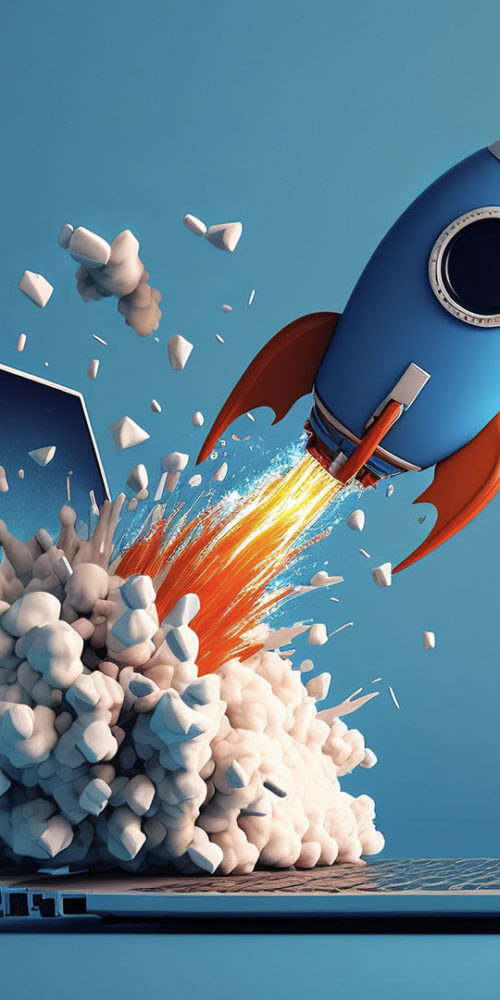 Get Ranked Higher with the Best SEO Extension for Magento 2 in 2023
Imagine the potential of your Magento 2 store as it climbs up the search engine rankings, gaining visibility and driving more organic traffic than ever before. This is not just a dream, but an achievable reality with the right SEO extension for Magento 2! In…
Magento eCommerce Projects