Creative agencies are a fundamental part of the modern marketing world. A healthy mix of seasoned professionals, usually providing design, website development, and a wide range of branding and marketing services.
But what exactly is a creative agency? Should you hire creatives or developers, or, perhaps it's the same thing?
In this post, we will provide a comprehensive guide to creative agencies, including the types of services creative agencies cover.
We will also share real-life examples of how some of our creative services have helped businesses succeed, and explain why creative agencies, like ours, are an essential part of any business looking to grow and thrive in today's competitive environment.
Creative Services Offered by Agencies
In today's business world, creative agency services are essential for any company looking to establish a strong brand identity and succeed in a competitive market.
Creative agencies offer a wide range of various marketing services, that businesses can use to enhance their marketing efforts.
Some of the key services offered by creative agencies include branding, digital marketing campaigns, website development and graphic design, social media management, content marketing, consulting services, and more.
Creative Thinking & Industry Knowledge
When you're launching a new product or a sales campaign, often time's businesses don't have the time or resources to develop an effective digital marketing strategy.
A creative agency can offer valuable industry knowledge as well as help you create a unique campaign, and handle copywriting, and design that will resonate with your target audience.
Our senior team performs thorough market research to help you determine where to focus your resources. With an analysis of client data, competitors, and relevant trends, full-service agencies, like Living Proof Creative can help you establish and reach both your short-term and long-term goals.
What Full Service Creative Agencies Can do For Your Businesses
By working with a creative agency, they can develop a comprehensive marketing campaign that includes eye-catching visuals, engaging content, and targeted advertising strategies.
The agency can also design a new website or landing page to showcase the new product line, optimize the site for search engines, and create a seamless user experience.
Similarly, if a business is struggling to stand out on social media, an advertising agency can help them develop a comprehensive social media strategy, create engaging content, and manage its social media presence across multiple platforms.
The same creative agencies can also analyze the performance of each campaign and make data-driven decisions to continuously improve and optimize its efforts.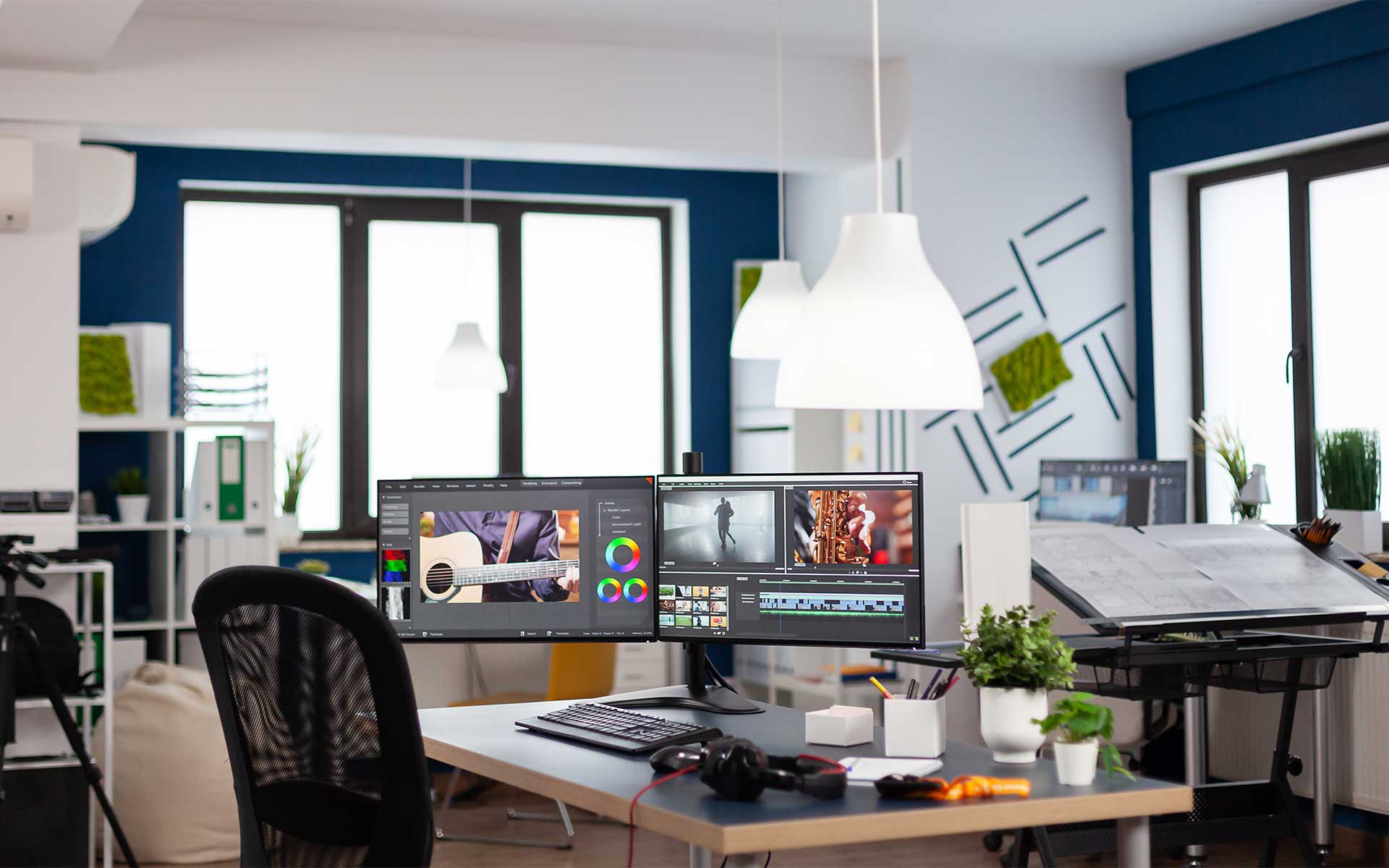 Types of Creative Agencies
Creative agencies come in many different shapes and sizes, each with its area of expertise and focus. In general, creative agencies can be categorized into three main types of agency services: advertising agencies, design agencies, and digital agencies.
Advertising agencies
Perhaps the most well-known type of marketing agency. These ad agencies specialize in creating and executing advertising campaigns across a variety of mediums, including print, TV, radio, and digital.
Advertising agencies work closely with clients to develop a comprehensive marketing strategy that is designed to reach a specific audience and achieve specific goals.
They create everything from print ads to promotional materials to television commercials to online banner ads and ensure that each ad is tailored to the client's brand and message.
Design agencies
On the other hand graphic designers, focus primarily on visual design and branding. These agencies work with clients to develop a cohesive brand identity that is consistent across all mediums, including print, web, and social media posts.
Design agencies create everything from logos and brand guidelines to websites, packaging, and marketing collateral. They also work to ensure that the client's visual identity is consistent and effective across all mediums.
Digital Agencies
Digital agencies are a newer type of agency that focuses exclusively on digital marketing and web development in terms of creative services. These agencies work with clients to develop and execute digital marketing campaigns that are designed to drive traffic, generate leads, and increase conversions.
They also have web developers who specialize in web development, creating responsive and user-friendly websites optimized for search engines and designed to convert visitors into customers.
While these three types of creative agencies may seem similar, there are some key differences between them. Advertising agencies, for example, focus primarily on creating and executing advertising campaigns, while design agencies focus on visual design and branding.
Digital marketing agencies may, on the other hand, specialize in digital marketing and web development and work exclusively in the digital space.
By understanding these differences, businesses can choose the right type of ad agency to meet their specific needs and achieve their marketing goals.
Choosing the Right Creative Agency
When it comes to choosing your own creative agency, businesses have a lot of options. With so many agencies to choose from, it can be challenging to know where to start.
However, by taking the time to consider some key factors and ask the right questions, businesses can find creative professionals that are a good fit for their needs and budget.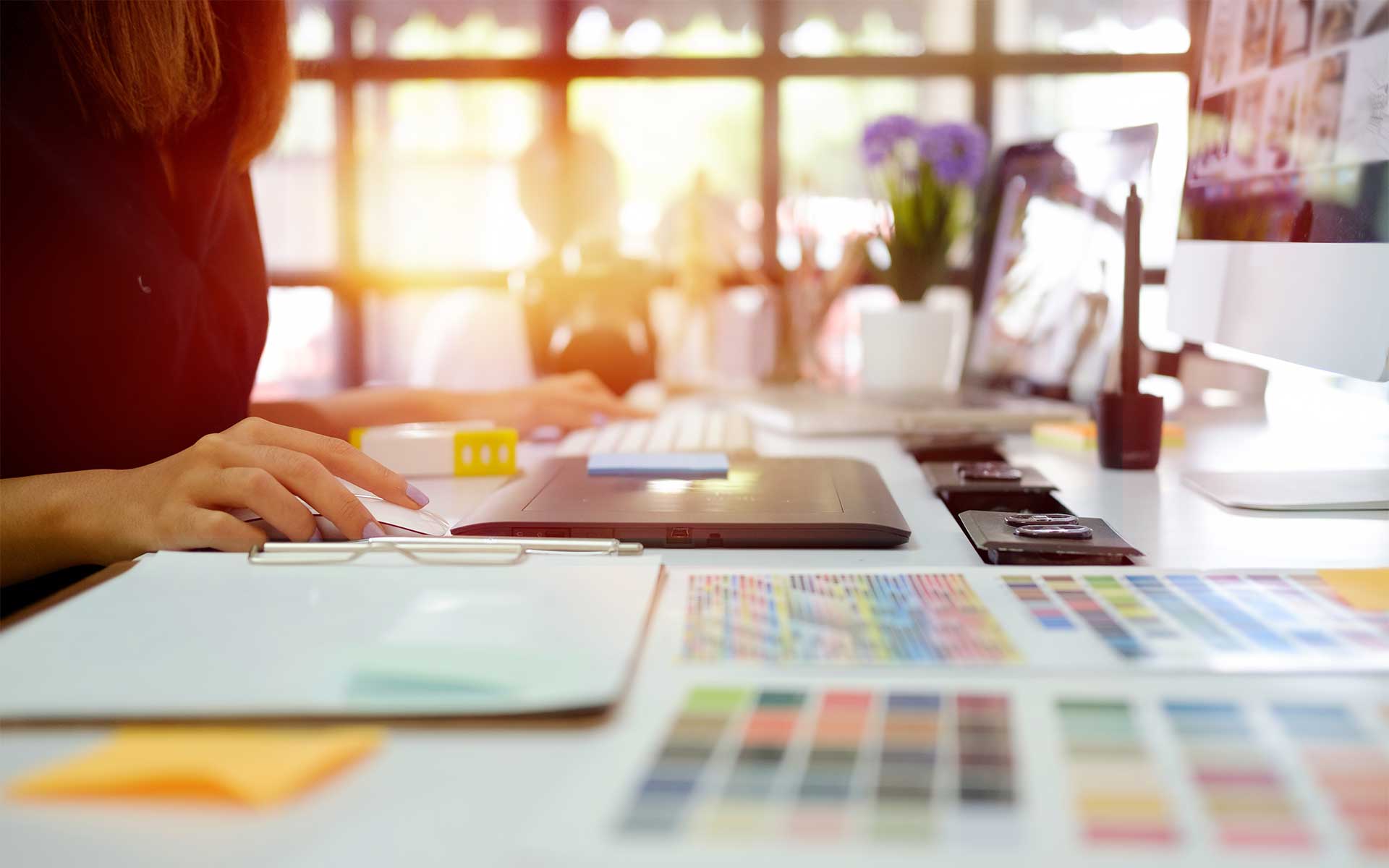 Factors to Consider When Choosing a Creative Agency:
Expertise
One of the most important factors to consider when choosing a media agency is its area of expertise. Some creative agencies specialize only in advertising, while others focus on branding or digital marketing. By choosing an agency that has experience in your industry and the specific services you need, you can ensure that you are working with experts who can deliver results.
Portfolio
Another key factor to consider when choosing a creative team is its portfolio. Look at their past work and case studies to get a sense of their style, quality, established network, and creativity. Pay attention to the types of creative agencies typically focus on and the clients they have worked with, as well as the results they have achieved for those other agencies and clients.
Communication
Communication is essential when working with a creative agency. Ensure that the creative directors you're communicating with are responsive, easy to work with, and communicate clearly and frequently. This will ensure that your project stays on track and that you are satisfied with the result.
Creative Advertising Agencies Case Studies
Creative online marketing agencies have played a vital role in helping businesses succeed by developing effective marketing strategies and creating compelling advertising campaigns. Many businesses have partnered with creative digital marketing agencies, to achieve their marketing goals, and numerous case studies showcase the success of these partnerships.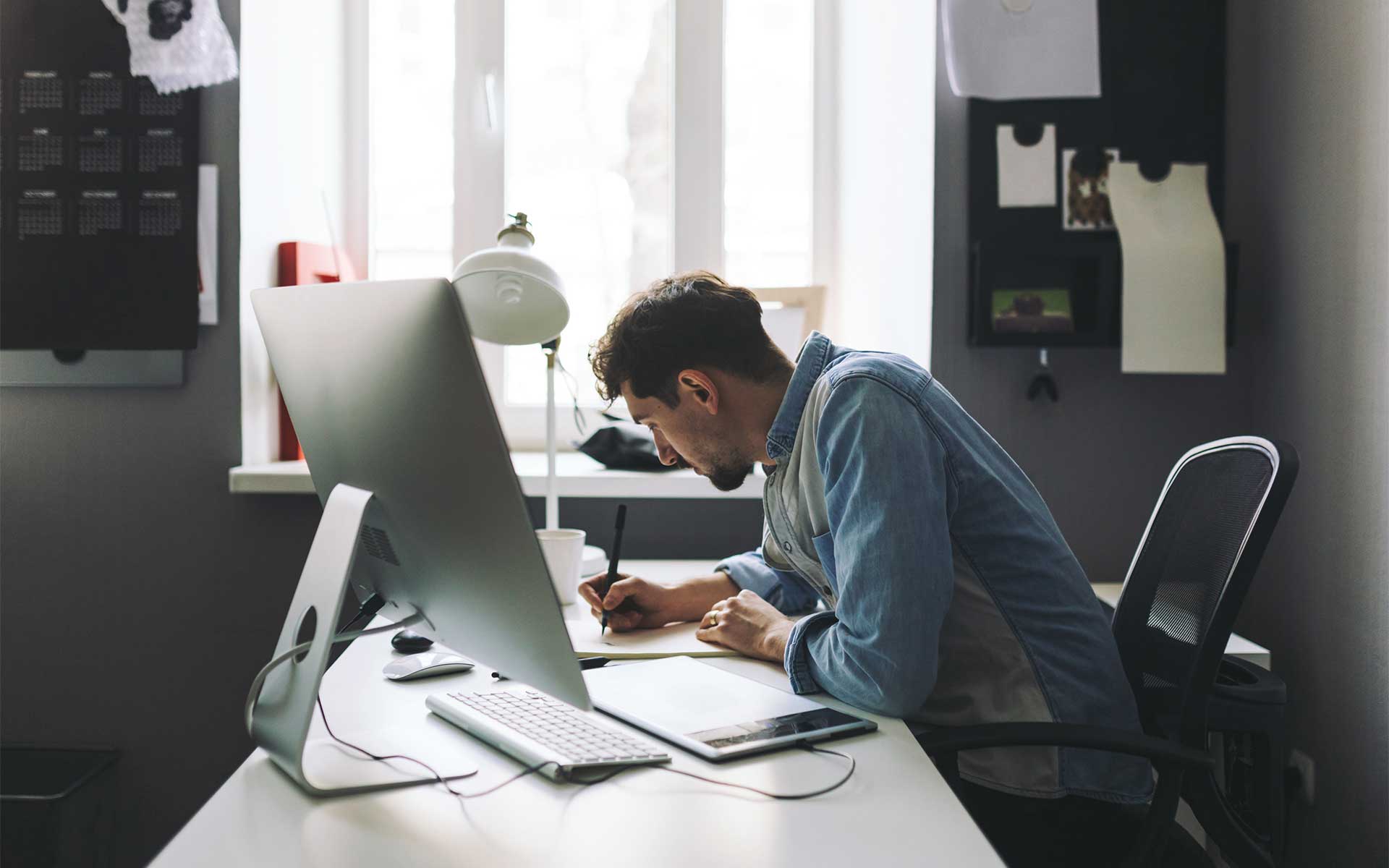 Bristile Creative Cooperation
with Living Proof Creative Agency
Living Proof Creative's collaboration with Bristile is a great example of a successful and beneficial partnership between a creative agency and a brand. Bristile, a real estate development company, approached Living Proof Creative to help them with a rebranding effort.
The goal of the rebranding was to create a modern and memorable brand that could compete with other leading players in the industry.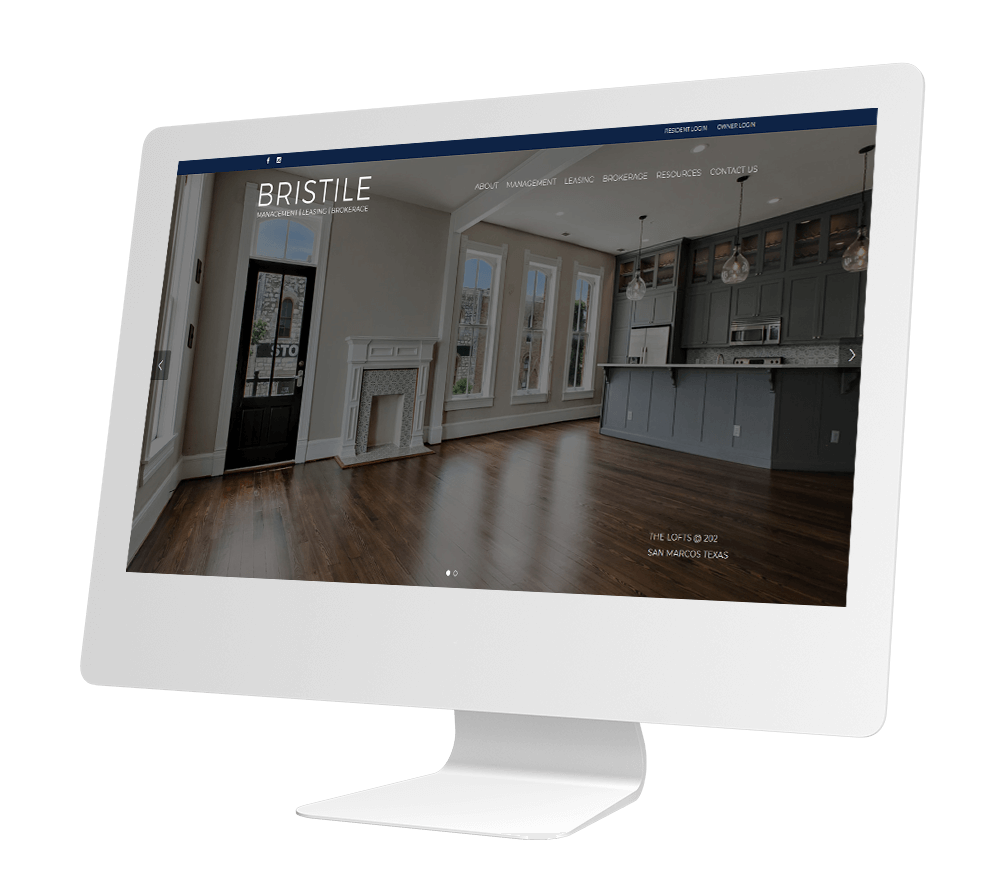 Living Proof Creative started by conducting research to understand Bri stile's brand and its target audience. We used this information to develop a brand strategy that would help Bristile stand out in a crowded market. Living Proof Creative then developed a new logo, brand guidelines, and a visual identity that would help Bristile achieve its goals.
The collaboration between Bristile and Living Proof Creative was highly successful. The new branding helped Bristile achieve a significant increase in brand recognition and helped them stand out in the market. The new visual identity was also successful in capturing the essence of Bristile's brand, and the logo was memorable and easily recognizable.
Living Proof Creative's approach to the collaboration was highly beneficial for Bristile. The agency's expertise and experience in brand strategy, design, and development helped Bristile achieve its branding goals.
Alamo Pecan and Coffee Creative Development Project
with Living Proof Creative Agency
The collaboration between Living Proof Creative and Alamo Pecan and Coffee serves as an excellent example of when a creative agency works to assist a brand in creating a unique and memorable identity.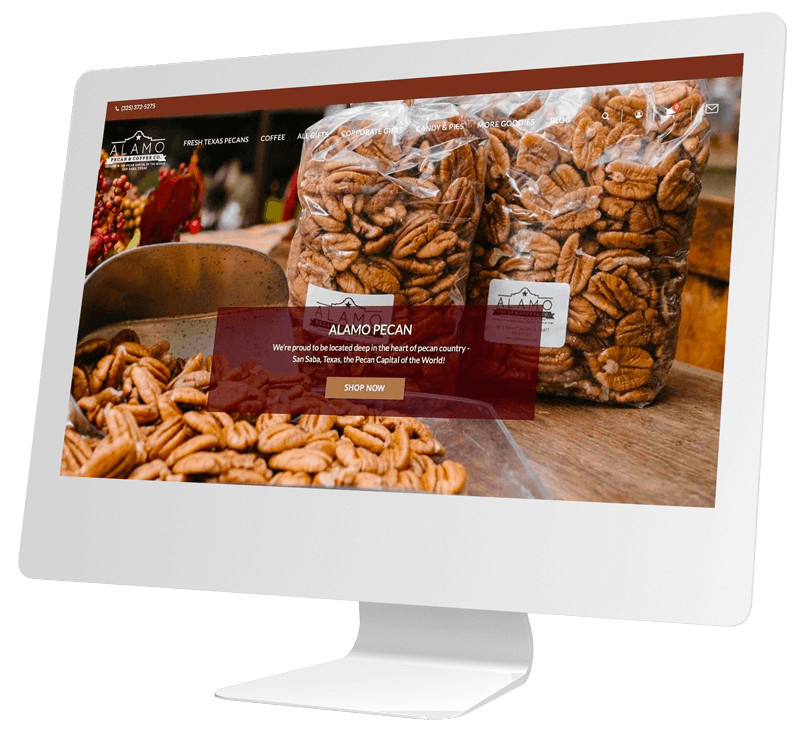 Alamo Pecan and Coffee, a family-owned business that specializes in pecans and coffee, as well as B2B corporate gifting, reached out to Living Proof Creative with the objective of marketing their business and improving their platform to reflect their distinct identity and customer service.
To achieve this goal, Living Proof Creative began by conducting extensive research into Alamo Pecan and Coffee's brand, target audience, and competitors.
Thanks to creative marketing and development efforts, Alamo Pecan and Coffee achieved a significant increase in sales with their updated Magento Platform.
FAQ
How a Creative Agency Can Help Your Business Succeed?
Partnering with a creative agency can be a game-changer for businesses looking to succeed in today's competitive market. Creative agencies offer a wide range of services, from branding and design to advertising and digital marketing, and can help businesses develop effective strategies that drive growth and success. By leveraging their expertise and creativity, creative agencies can help businesses stand out from the competition and connect with consumers on an emotional level. Whether you're a small startup or a large corporation, a creative agency can help you achieve your marketing goals and take your business to the next level. So if you're looking to grow your business and succeed in today's fast-paced market, consider partnering with a creative agency and tapping into their expertise and creativity.
How do I brief a creative agency on my project?
Briefing a creative agency is a crucial step in the project process. It's essential to provide a clear, concise, and detailed brief to ensure that the agency understands your business goals well, target audience, and vision. Start by defining the project's purpose, objectives, and scope. It's also important to provide background information about your company, including brand values, market positioning, and any existing marketing collateral. Additionally, be specific about your target audience, including their demographics, needs, and preferences. Don't forget to mention your competitors and how you differentiate from them. Finally, provide any mandatory technical requirements, such as file formats, sizes, and deadlines. By providing a thorough brief, you can ensure that the creative agency has the information needed to deliver a successful project that meets your expectations.
How much does it cost to work with a creative agency?
Generally, creative agencies charge by the hour, project, or retainer. Hourly rates for consulting agencies can range from $100 to $300 or more, while project-based rates may vary from a few thousand dollars to tens of thousands of dollars.
The cost of working with your own creative agency can vary widely depending on several factors. Some of the factors that can impact the cost include the scope and complexity of the project, the level of expertise and experience of the agency, the geographic location of the agency, and the type of services required.
For example, a small-scale branding project may cost less than a comprehensive marketing campaign that includes web design, social media management, and content creation.
Questions to Ask Before Hiring a Creative Digital Agency
What is your experience in our industry?
Can you provide examples of similar projects you have completed in the past?
What is your process for developing a creative strategy?
What is your project management process?
What is your timeline for completing the project?
What is your pricing structure and what services are included in your fee?
How do you measure the success of a project?
Talk to a Creative Agency Representative Today
When you conduct market research, make sure that you're choosing the right digital agency that is a good fit for your needs and budget. With the right agency on your side, and with the right creative agency's focus, your business will thrive and keep growing.
Reach Out