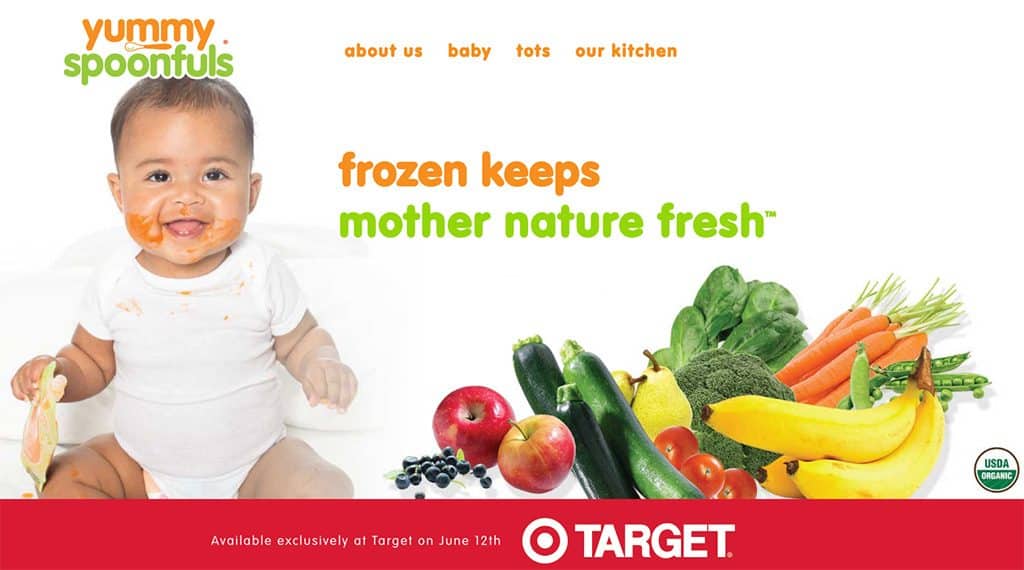 Yummy Spoonfuls is a premium organic baby and toddler food that will now be available at an affordable price point at Targets across the country. People magazine reported today that the collaboration between Camila Alves and Agatha Achindu is the result of a labor of love to provide their children with the most nutritious and delicious food right from the start.
The exclusive line of products for Target offers not only a new kind of eating experience for tots, Yummy Spoonfuls has created flavors and meals that will appeal to all ages, from babies to those of us who are just young at heart.
Visit a Target store near you on June 12th to pick some up for yourself and your brood- or visit the Living Proof Creative designed and developed website at www.yummyspoonfuls.com to learn more*!
*Full Site to be released on June 8th, 2016