The online shopping industry is predicted to hit a colossal $6.3 trillion in 2023, with no signs of slowing down. However, with a multitude of options available for creating an online store, it can be an overwhelming task to decide which platform is best for you. In this article, we'll compare two top e-commerce platforms – WooCommerce and Magento – to help you make an informed decision about which one to choose.
We'll cover several critical factors, such as scalability, security, customization capabilities, and more to compare WooCommerce and Magento. We'll also provide insights from seasoned developers with ample experience in using these platforms, offering their expert perspectives on what makes each platform unique. With our guidance, you'll be well-equipped to select the best solution for your e-commerce business.
In conclusion, our article offers readers an extensive review of WooCommerce and Magento to help them choose the platform that's right for their business. With expert insights, a thorough analysis of the pros and cons of each platform, and a focus on essential factors, we aim to help aspiring entrepreneurs, and established businesses make an informed decisions. Whether you're new to the game or an experienced e-commerce veteran, this article is a must-read for anyone who wants to succeed in the world of online retail.
Introduction To The Top ECommerce Platforms Of 2023: Woocommerce Vs Magento
In 2023, WooCommerce and Magento continue to battle it out for ecommerce supremacy. But how do you choose between the two? Our comprehensive review breaks down each platform to reveal its strengths and pricing models. Let's dive into the details and see who comes out on top.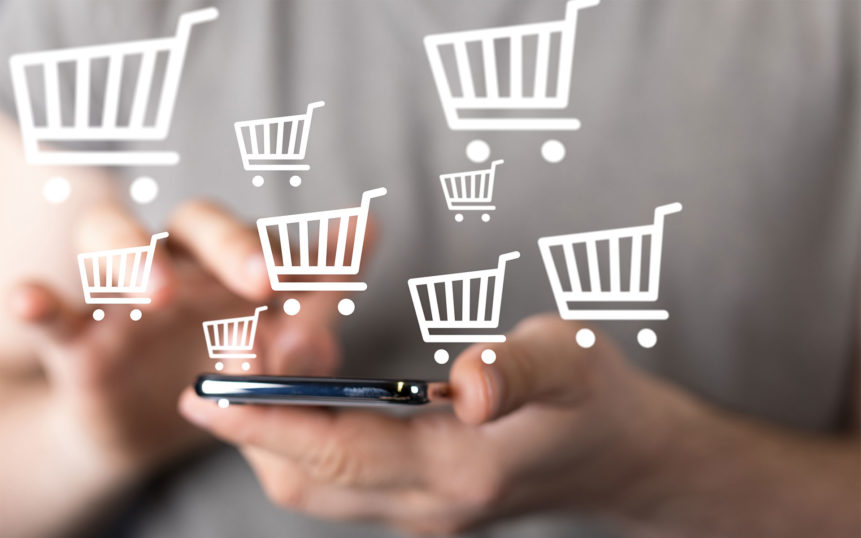 Selecting an ecommerce platform can be a daunting task, but our review simplifies the process by examining WooCommerce and Magento in-depth. Both platforms offer essential features such as product management, secure payment processing, and customer data tracking. However, there is a difference in their pricing models, with WooCommerce offering free hosting but charging extra for certain add-ons, and Magento providing subscription-based plans with enhanced support services.
Ultimately, the choice between these two giants depends on your personal preference and business needs. Our analysis will equip you with the knowledge to make an informed decision. So, if you want to choose the best platform for your online store, read on!
Magento Explained: A Comprehensive Overview Of The Top ECommerce Platform
Magento, the leading ecommerce platform, boasts unparalleled versatility and power. It equips store owners with various tools to create custom websites, manage inventory, process payments securely, track customer data, and more. Its user-friendly interface and customizable options ensure an optimal shopping experience while granting merchants complete control over their business operations.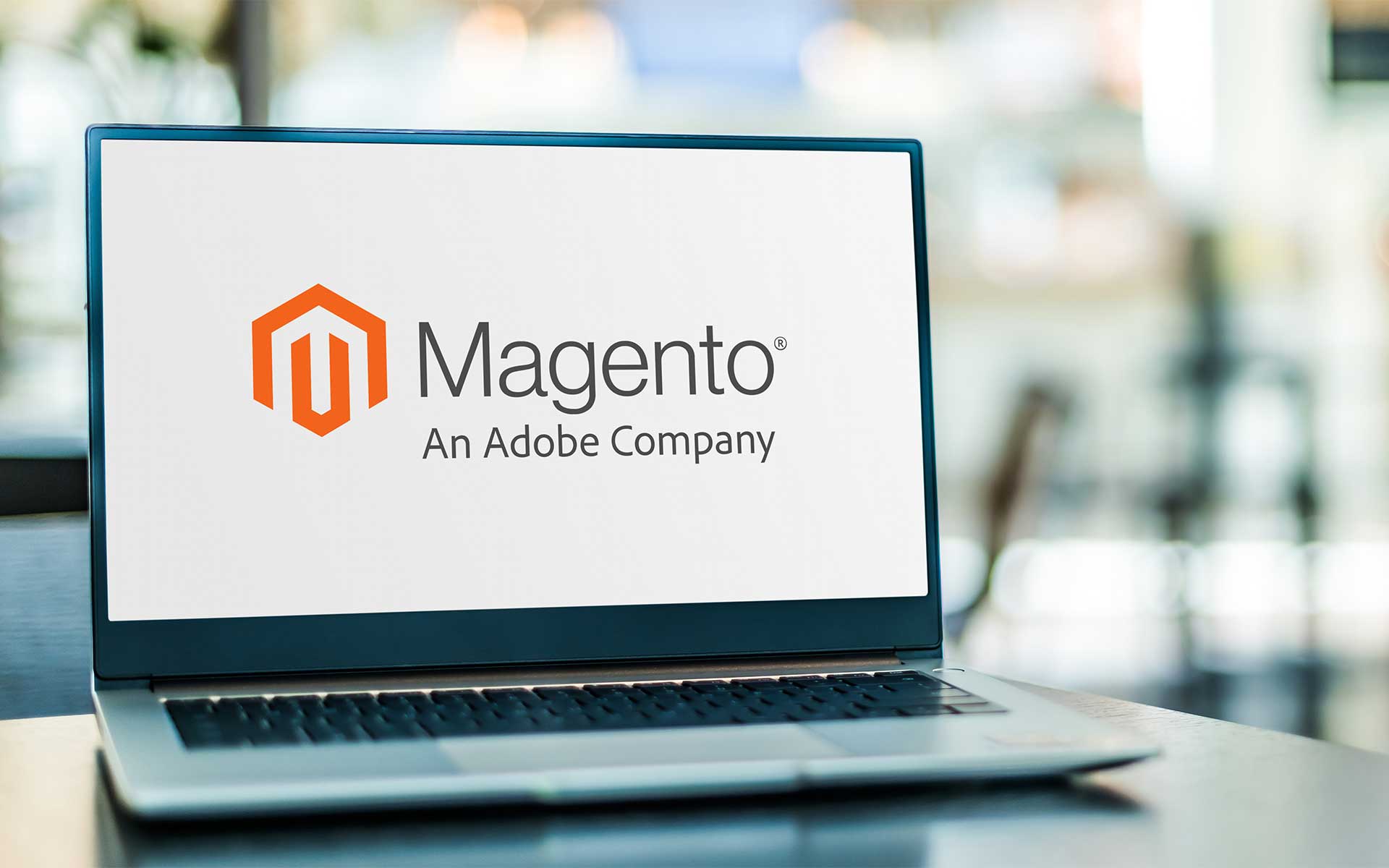 Unlike its counterparts, such as WooCommerce, Magento stands out with its scalability and flexibility. Store owners can choose from a variety of subscription plans tailored to their specific needs, allowing them to effortlessly expand or downsize without the worry of costly upgrades or hosting fees. What's more, Magento offers robust features designed for larger businesses, including enterprise-level analytics reporting and advanced pricing rules management.
In essence, Magento is the perfect choice for businesses with ambitious growth goals. Whether you're a small shop or a large online store, this solution has the features to propel your website to success. The extensive library of free and paid extensions, plugins, and extensions further empowers you to customize your Magento store to perfection, ensuring seamless performance across all aspects of your website. Ready to take your business to new heights? Give Magento a try and unlock its full potential.
WooCommerce Explained: An In-Depth Look Into The Top ECommerce Platform
WooCommerce, a top-tier ecommerce platform, boasts a reputation for reliability and security, making it an ideal choice for discerning store owners seeking a robust website solution. Its seamless setup process and intuitive user interface have earned it a global following among enterprising entrepreneurs. Furthermore, with its open-source framework, WooCommerce offers unparalleled flexibility in-store customization, allowing for unique and visually stunning designs that align perfectly with a company's branding identity.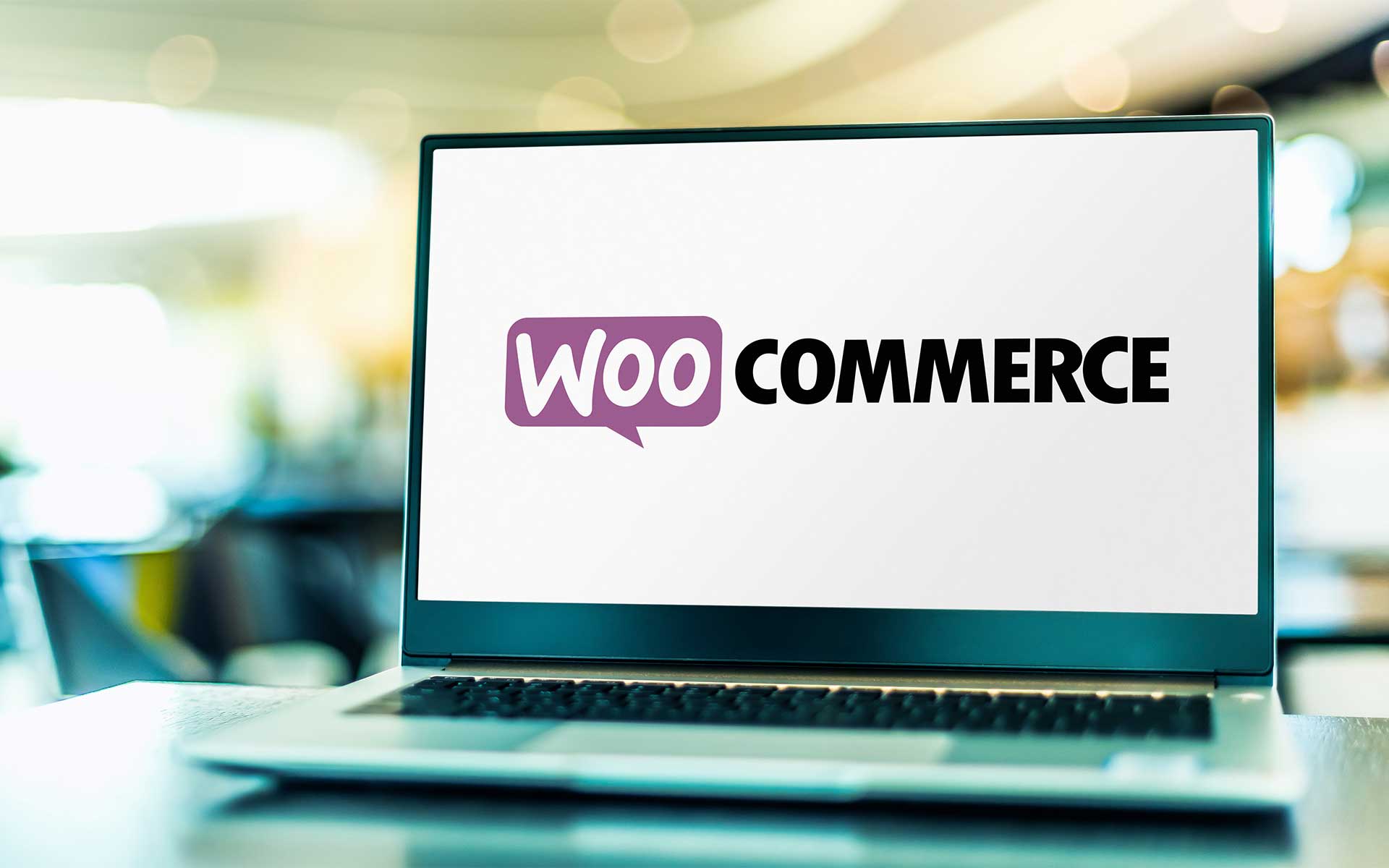 In comparison to Magento, WooCommerce stands out with its cost-effectiveness and scalability. Unlike other ecommerce solutions that hide behind hidden charges and fees, WooCommerce eliminates such obstacles, making it accessible for small businesses to embark on their online journey without incurring exorbitant costs. Additionally, unlike Magento, which demands additional hosting expenses as your business grows, WooCommerce enables merchants to rapidly scale up while keeping operational expenses in check.
If you're in search of an ecommerce platform that won't dent your bottom line, look no further than WooCommerce. It not only equips users with essential tools for successful online business management but also empowers them with unparalleled control over store design and operations, granting them unprecedented freedom. Whether you're just starting out or ready to elevate your business to new heights, choosing the right option, such as WooCommerce, can make all the difference in your journey toward success!
Head-To-Head Comparison: Woocommerce Vs Magento
In the vast landscape of ecommerce platforms, WooCommerce and Magento stand out as formidable contenders. Let's delve into the distinct features that set these two platforms apart and can guide you in choosing the perfect fit for your business in 2023.

In the vast landscape of ecommerce platforms, WooCommerce and Magento stand out as formidable contenders. Let's delve into the distinct features that set these two platforms apart and can guide you in choosing the perfect fit for your business in 2023.
WooCommerce:
Scalability: WooCommerce's open-source framework allows for seamless scalability without additional hosting costs, making it ideal for businesses looking to grow without budget constraints.
Design Flexibility: WooCommerce's user-friendly interface and drag-and-drop functionality makes it easy to create unique, visually appealing online stores, with pre-built themes available in the marketplace.
Cost Effectiveness: WooCommerce offers transparent pricing with no hidden charges or fees, making it a cost-effective choice for small businesses with limited capital, as well as potential savings through discount codes for larger enterprises.
Magento:
Advanced Features: Magento offers a range of advanced features for businesses that require complex functionalities, making it suitable for larger enterprises with specific needs.
Customization Options: Magento provides extensive customization options for creating highly customized online stores, allowing businesses to tailor their Magento website to their exact specifications.
Scalability: While Magento may require upgrades for advanced features, it is known for its scalability, making it suitable for businesses planning to grow rapidly and needing a platform that can handle increased traffic and transactions.
Affordable ECommerce: Analyzing Pricing Differences Between Woocommerce And Magento
When it comes to pricing, WooCommerce, and Magento take different approaches, making them stand out in their own unique ways. While both offer free plans with basic features, the total cost of ownership differs significantly. With Magento, hosting comes at an additional cost, unlike WooCommerce which can be hosted on various platforms at no extra charge, making it more budget-friendly.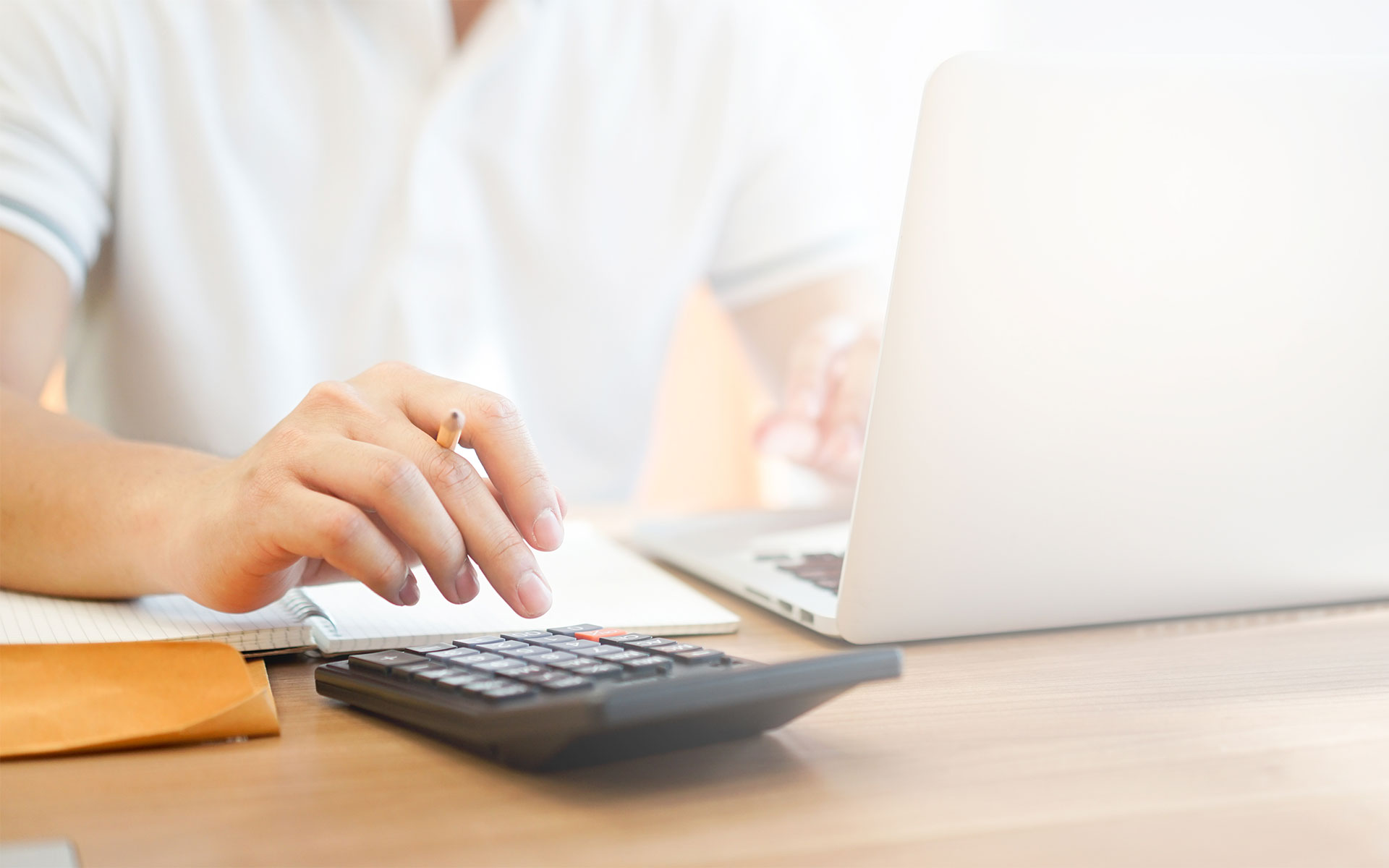 Furthermore, if you're looking for advanced tools like email marketing or SEO optimization, WooCommerce includes them in their paid plan, while Magento requires an upgrade for access. This makes WooCommerce more cost-effective overall, with a wide range of integrations to streamline your store management.
In terms of usability, WooCommerce shines with its user-friendly interface, perfect for beginners with no coding knowledge. It also seamlessly integrates with popular plugins like Jetpack and Yoast SEO, offering growth potential. Don't forget to leverage the power of social media by connecting your store with networks like Facebook and Instagram for increased product discovery.
With WooCommerce's affordability, integrations, and user-friendly interface, it's no wonder why many businesses are choosing it as their preferred ecommerce solution.
Speed Matters: Performance Comparison Of Woocommerce And Magento
A slow-loading online store can lead to lost customers and missed opportunities. That's why it's crucial to carefully compare different platforms to make an informed decision on where to host your store. In this comparison, Magento emerges as a dominant option, with its impressive performance that will truly delight shoppers worldwide.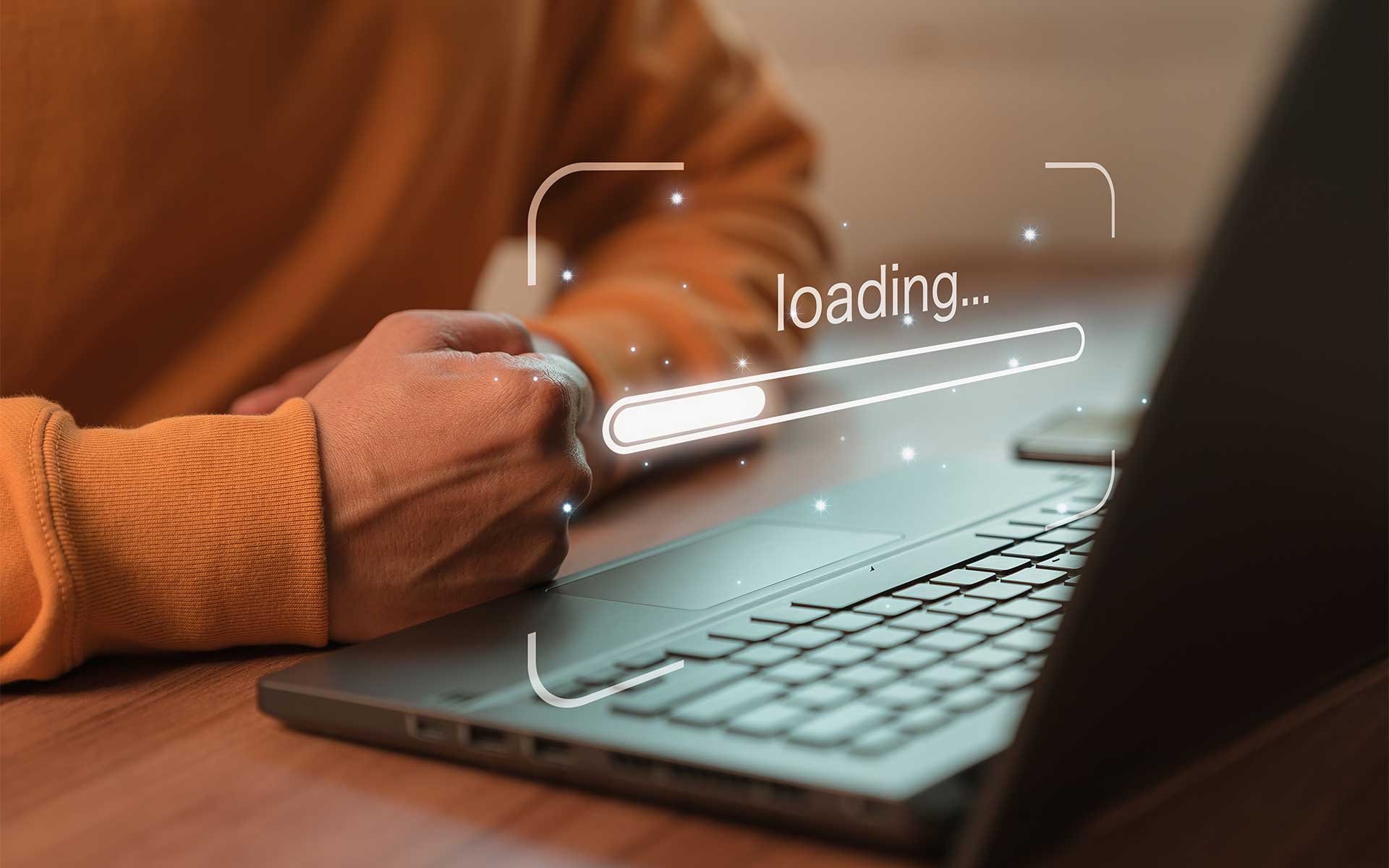 Regarding page loading speeds, both WooCommerce and Magento have their strengths. WooCommerce is designed with simplicity in mind, resulting in a lightweight codebase that contributes to faster page loads. The platform also leverages caching technology, further enhancing its already impressive speeds and ensuring improved responsiveness during the checkout process. However, Magento shines in terms of its robust features and customization options, making it a top choice for businesses with complex needs.
The concept of perplexity comes into play when we examine the differences between the two platforms. WooCommerce's lightweight codebase and caching technology contribute to its overall faster page loads. On the other hand, Magento's feature-rich nature may result in slightly longer loading times, but this trade-off is well worth it for businesses that require advanced functionalities and customization options.
To further optimize website performance, regardless of the platform chosen, it's recommended to utilize plugins or extensions such as Autoptimize or WP Super Cache. These tools can help minimize loading times and ensure smooth website performance across devices. Additionally, partnering with a reliable web and hosting provider or service can further enhance site efficiency, allowing your business to focus on growth without being held back by slow-loading websites.
When it comes to ecommerce platforms, Magento emerges as a dominant option due to its robust features and customization options. While WooCommerce offers simplicity and faster page loads, Magento caters to businesses with more complex needs. By employing optimization techniques such as plugins, extensions, and reliable a web hosting provider, you can ensure optimal website performance and provide an exceptional shopping experience to your customers.
Expanding Your Store: An Extensive Comparison Of Extensions & Plugins On Woocommerce And Magento
Firstly, when it comes to plugin compatibility, WooCommerce may have a slight edge in terms of the number of options available. However, Magento offers a curated selection of high-quality plugins that are specifically designed for e-commerce, ensuring that your online shop is equipped with the necessary components to meet your customer's needs without going through extra steps.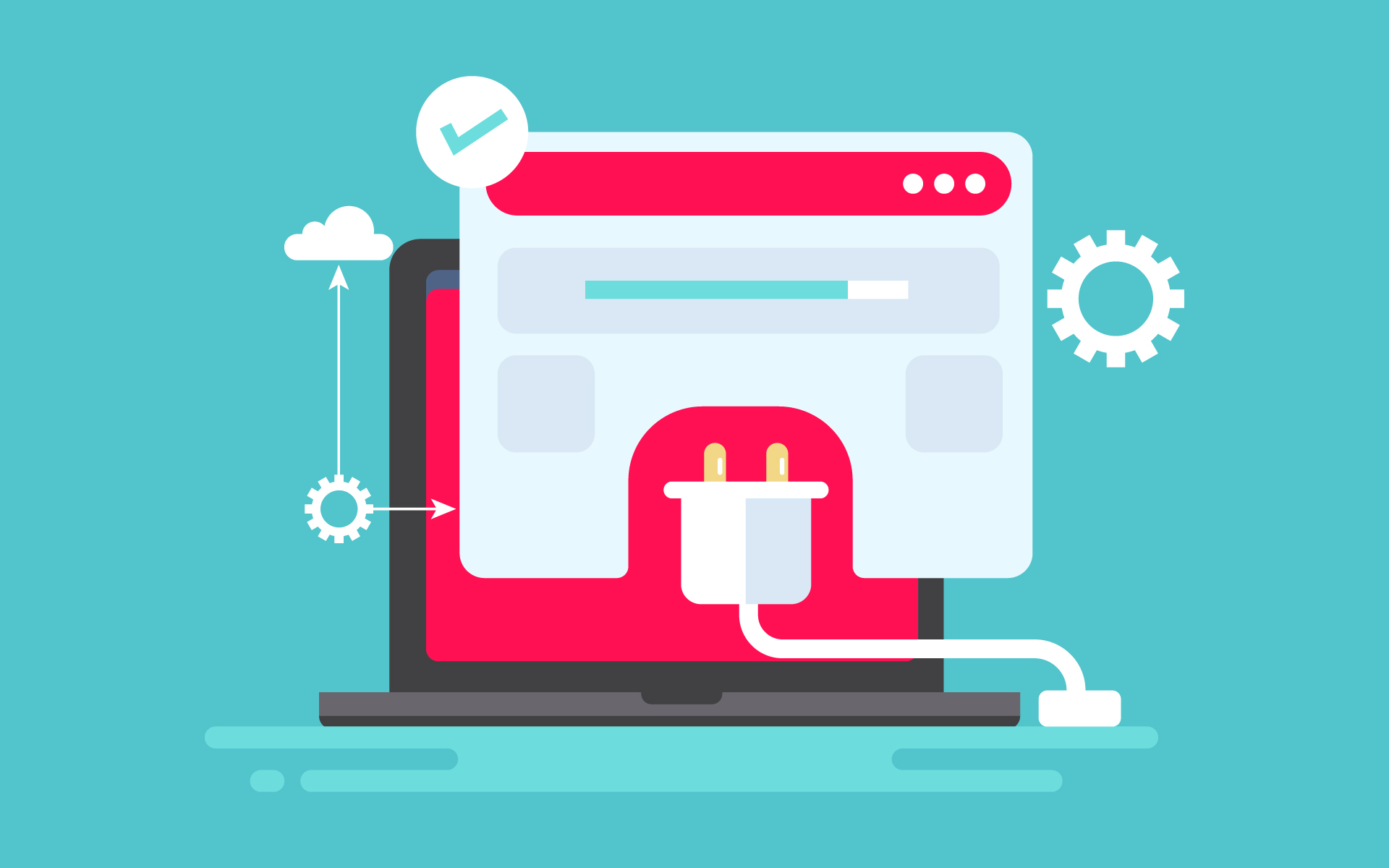 In terms of security, WooCommerce provides SSL encryption technology that keeps customer data safe. However, Magento offers robust security measures as well, with regular updates and patches to ensure the highest level of protection for your online store. This helps build trust in your brand and ensures that your customers can rely on you with confidence.
Here are four reasons why using Magento could be highly beneficial for your business:
1) Accessible Plugins & Extensions: Magento offers a wide range of high-quality plugins and extensions that are specifically designed for e-commerce, ensuring that you have ample options to improve your store's functionality.
2) Cost Savings: Both Magento and WooCommerce are free and open-source platforms, which means there are no licensing fees required. However, Magento offers superior performance speeds and scalability, making it a cost-effective choice for businesses of all sizes.
3) Easy Installation: Installing Magento takes just a few clicks, making it easy even for those without technical know-how to get started quickly and efficiently.
4) Supportive Community: Magento boasts a large and supportive community of helpful individuals who can assist with any queries or issues, ensuring minimal downtime and the smooth operation of Magento extensions in your online store.
No matter which option you ultimately choose, Magento provides fantastic opportunities for increasing user engagement and boosting sales figures, without sacrificing quality. If you're serious about taking your e-commerce venture to new heights, then now might just be the perfect time to make the switch to Magento, the dominant option for creating a successful and thriving online store.
Scalability Showdown: How Woocommerce And Magento Scale For Growing Businesses
When it comes to scaling your e-commerce store, both Magento and WooCommerce offer ample options. WooCommerce boasts a quick setup time, making it easy to rapidly expand your store. Upgrading from the free hosting plan to an enterprise package is also seamless, ensuring smooth growth for business owners.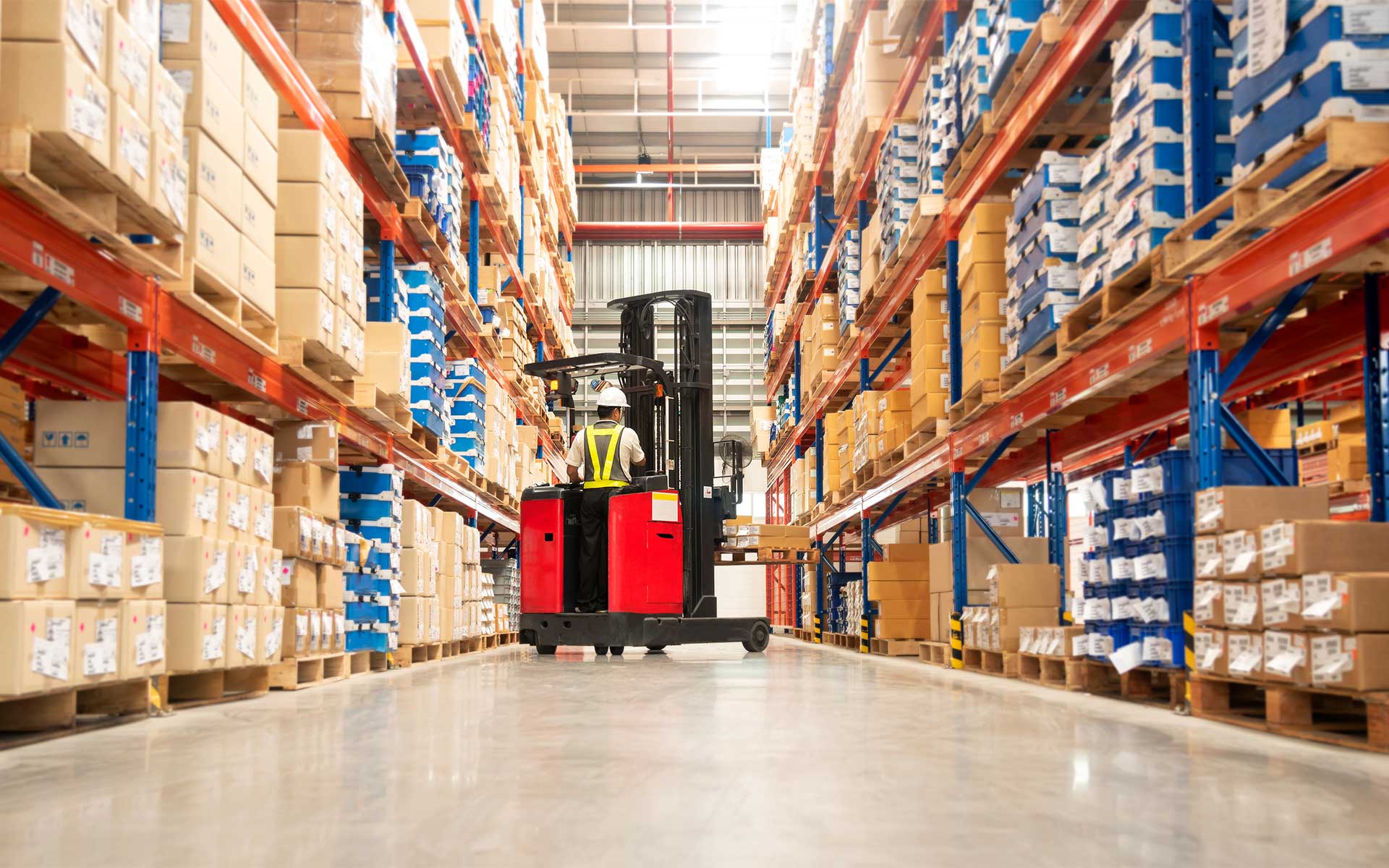 However, if you're looking for a more robust solution, Magento may be the ideal choice. While it requires more technical knowledge to set up and maintain compared to WooCommerce, Magento stands out with its extensive customization features, including multiple language support and payment gateways. This makes it a great option even for large enterprises, providing all the necessary tools for success. Magento offers excellent scalability in terms of storage capacity, ensuring efficient organization and security of data, no matter how much you need to manage.
Both Magento and WooCommerce offer reliable solutions for expanding your online presence. Whether you prefer simplicity or require advanced features, each platform provides the flexibility and scalability needed to optimize your e-commerce store based on your business needs. However, Magento may be the preferred choice if you're looking for a more comprehensive and customizable solution with robust scalability.
User-Friendly Or Robust: Analyzing Ease Of Use Differences Between Woocommerce And Magento
When it comes to building a successful e-commerce store, user experience plays a crucial role in the decision-making process. Just like planning a road trip, knowing the route and having an easy-to-navigate map can make all the difference. So, when comparing WooCommerce and Magento stores for your business needs, which platform should take priority in terms of ease of use?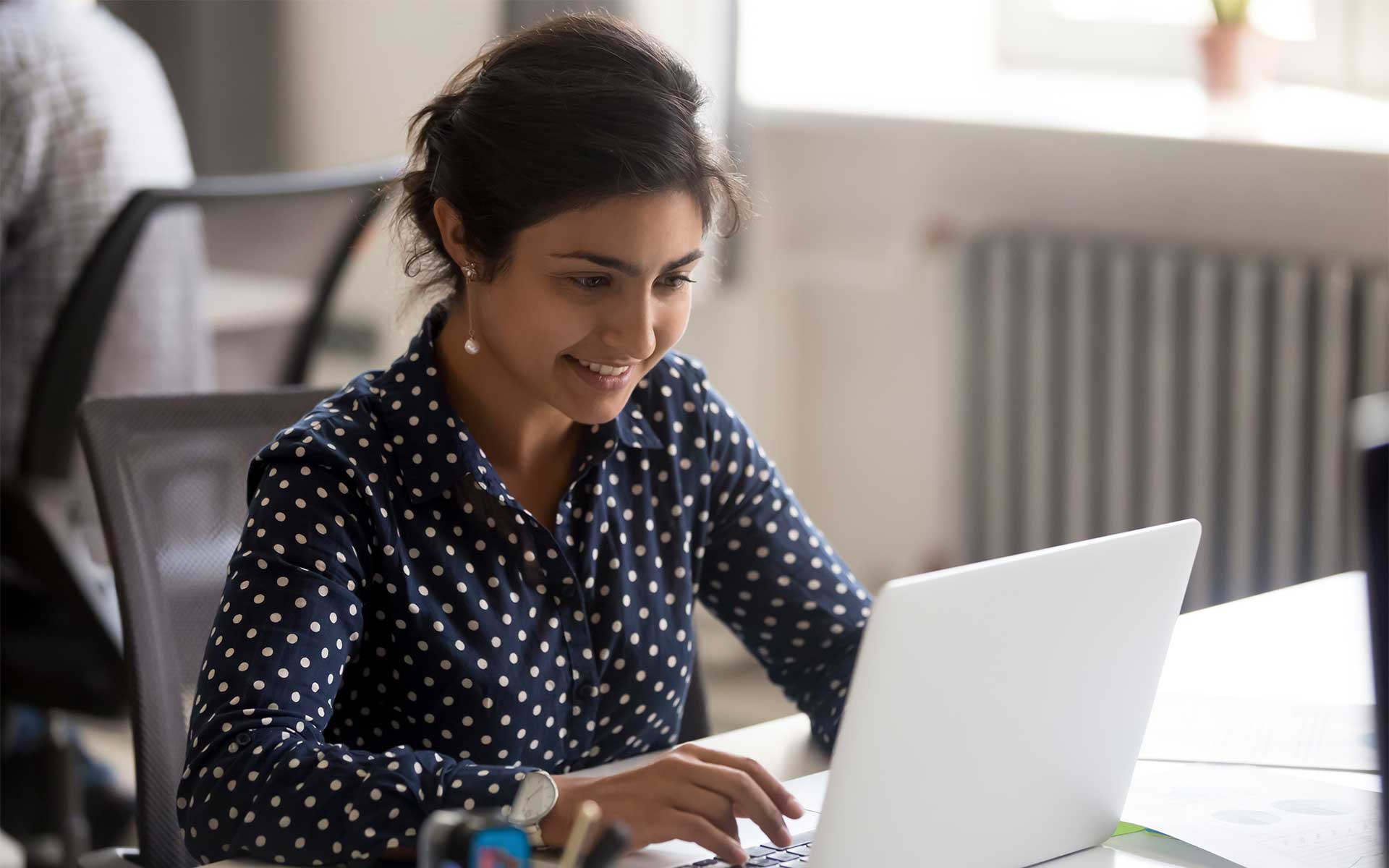 Let's start with WooCommerce – this platform prides itself on its user-friendly interface that makes setting up an online shop a breeze. With its drag-and-drop feature, even users with limited technical knowledge can easily customize their stores, adjusting layouts and adding features without breaking a sweat. However, it's worth noting that compared to other platforms like Magento, WooCommerce may have limitations when it comes to handling more complex tasks. So, it's important to keep this in mind when deciding which platform to invest your time into.
On the other hand, Magento offers unparalleled flexibility, albeit with a steeper learning curve. Its setup process may require some coding expertise and navigating through menus to find core functions can be daunting for newcomers. However, once you master the system, Magento becomes a powerful tool, offering advanced customization options such as custom product creation and automated shipping services that can save valuable resources.
TIP: When considering user-friendliness versus robustness between WooCommerce and Magento, it's important to ask yourself what kind of website you need right now. If simplicity matters the most, then WooCommerce may be the right choice. However, if you're looking for deeper customization options, Magento may be the preferred option.
Secure Your Online Business: A Comparison Of Security Features On Woocommerce And Magento
When it comes to safeguarding your e-commerce store, security should be a top priority. After all, protecting your business and customers' data from cyber threats is paramount. Both WooCommerce and Magento offer robust security features for their platforms, but which one provides better protection? Let's take a closer look at what each platform offers.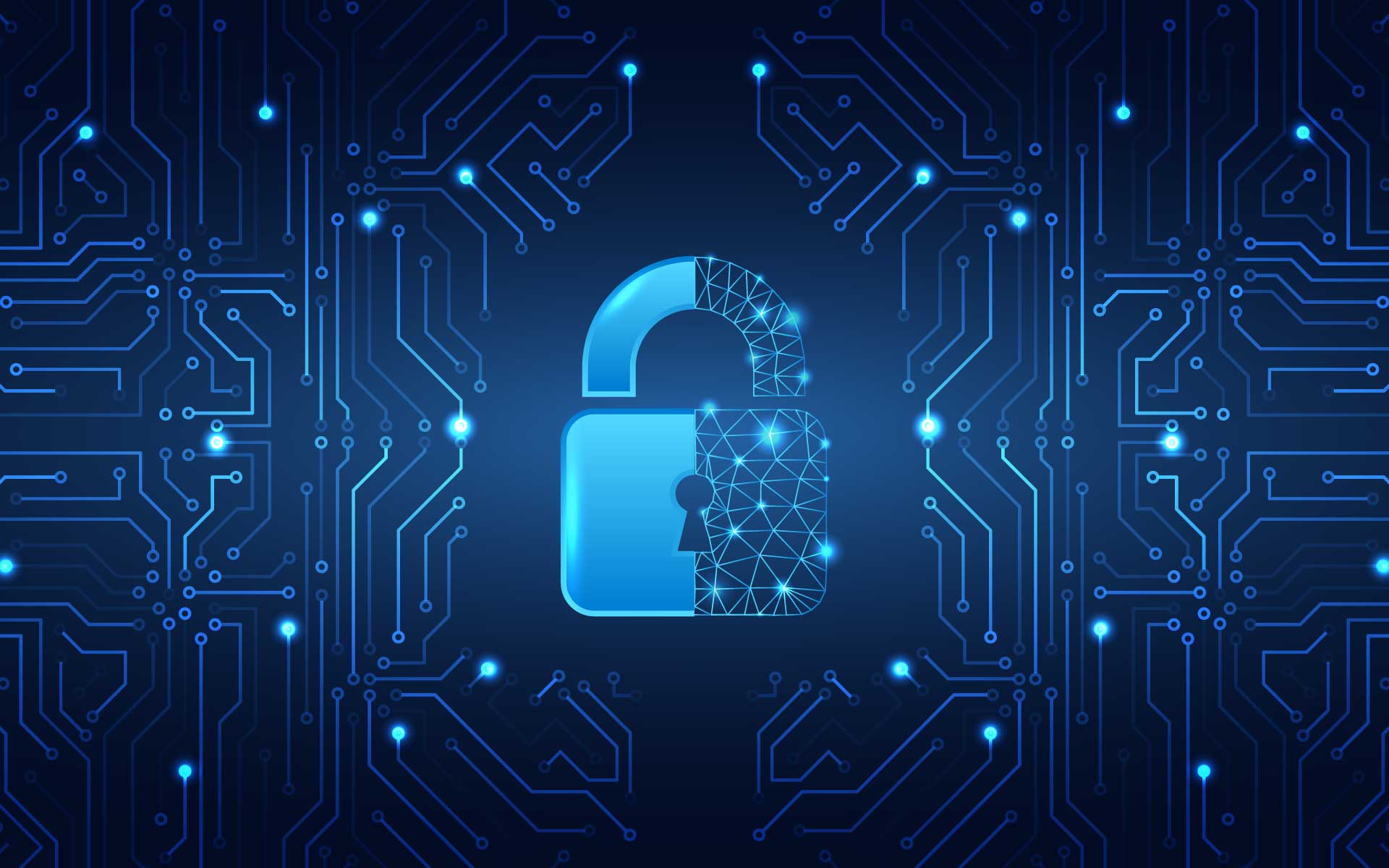 WooCommerce boasts high-level encryption protocols that safeguard user accounts against malicious activities. Its automatic updates also ensure that the system remains secure even when new threats emerge, making it a convenient option for busy business owners who don't have time for frequent manual updates. However, businesses in need of additional support may need to purchase premium plans, which can add up in costs over time.
On the other hand, Magento offers two versions – Community Edition (CE) and Magento Enterprise Edition (EE). The CE version includes basic security measures such as HTTPS/SSL implementation, while the EE version goes the extra mile by providing advanced platform security tools like PCI compliance monitoring and malware scanning services. This makes Magento a suitable choice for larger companies that require additional layers of protection and scalability options. However, it's important to note that these upgrades come at a price, so careful consideration is needed before investing in either option.
WooCommerce and Magento offer solid security solutions for e-commerce stores. Depending on your specific needs, one platform may be more suitable than the other. So take the time to assess the level of protection your own ecommerce store really requires before making any decisions, as a strong foundation built upon reliable security systems is crucial for the success of your online business.
Boost Your Visibility: Marketing And Seo Comparison Of Woocommerce And Magento
When it comes to choosing an e-commerce platform that can elevate your online store's visibility, Magento has some distinct advantages over WooCommerce. Let's take a closer look at why Magento may be the preferred choice for your business:

Flexibility: While both WooCommerce and Magento offer customization options, Magento takes it a step further with its advanced design capabilities. With Magento, you have more flexibility in tailoring your website's appearance to meet specific branding requirements, even without coding knowledge.
Integrations: Both platforms have a range of integrations available, but WooCommerce may have an edge when it comes to third-party integration services such as payment gateways or analytics tools, thanks to its vast array of plugins.
Support System: Magento stands out in terms of customer support. They offer superior technical assistance compared to WooCommerce, making it easier to find answers and resolve any issues that may arise on the back end.
Search Engine Optimization (SEO): Both WooCommerce and Magento offer strong capabilities for optimizing websites for search engine results pages (SERPs). However, Magento takes the lead with its advanced customization functions that allow for easy tweaking of metadata across multiple categories and products, providing better optimization possibilities.
It's clear that Magento offers robust features that can enhance your store's visibility and SEO efforts, while also providing excellent support options. While WooCommerce is a solid choice for customization and integrations, Magento may be the preferred option for businesses looking for advanced features and support. Consider your specific business needs carefully when making your decision, as choosing the right e-commerce platform is crucial for your online success!
The Importance Of Reliable Support: Analyzing Woocommerce And Magento Support Systems
Having a reliable support system is crucial for the success of any online business. When comparing WooCommerce and Magento, it's important to consider their respective support systems. Let's take a closer look at what each platform has to offer: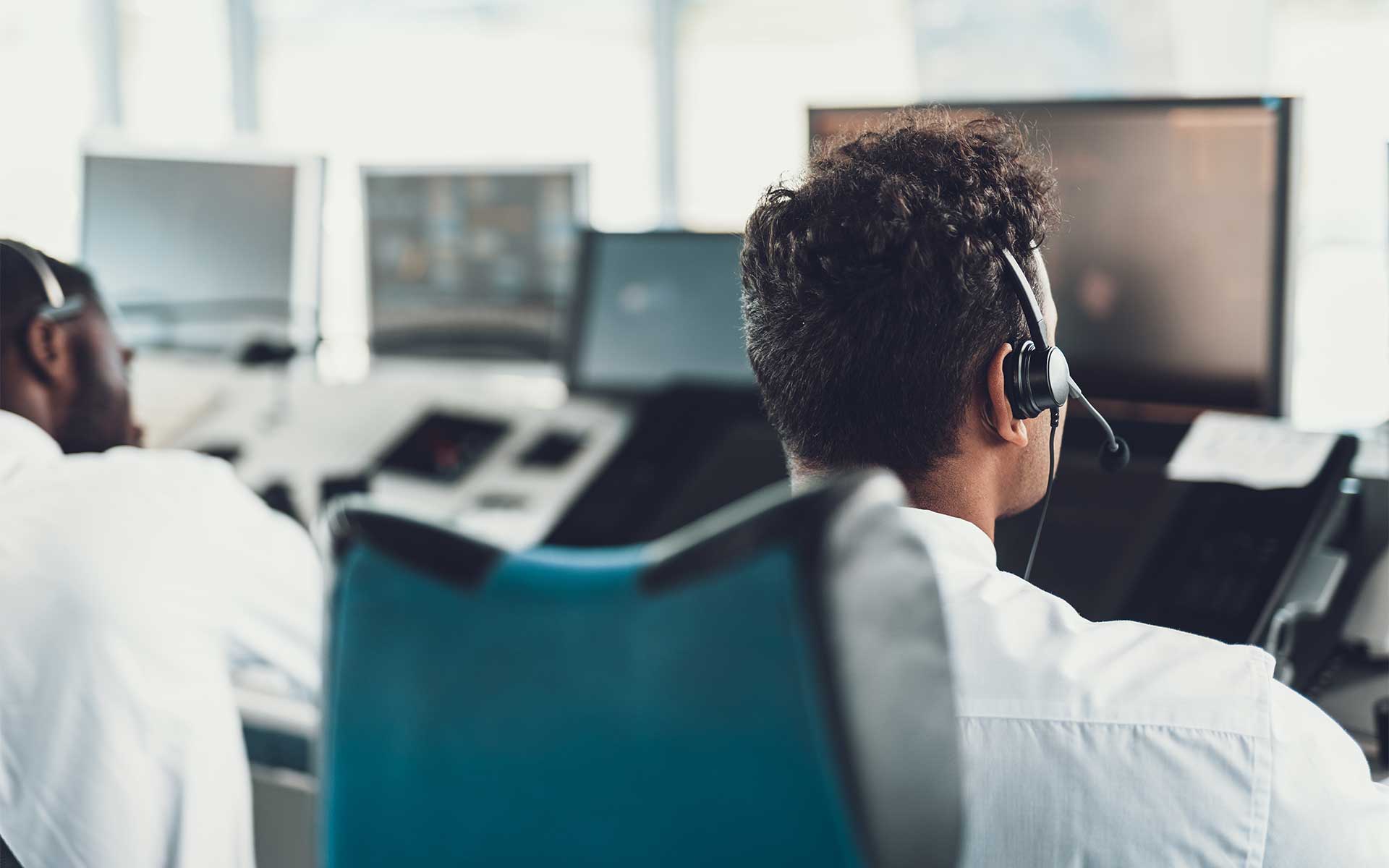 WooCommerce provides a range of options for support, including premium-level plans and community-supported options. They offer tutorials and forums where users can seek help with setup and troubleshooting. However, it's worth noting that some areas may not be covered by their customer service personnel, which could be a drawback for those in need of technical assistance.
On the other hand, the Magento community shines in terms of technical support. They offer superior assistance in terms of speed and accuracy, with 24/7 dedicated phone lines and comprehensive documentation that covers all aspects of their software. Their large online community is also a valuable resource for users seeking help with inquiries or bugs related to the platform.
Ultimately, the choice between WooCommerce and Magento for your e-commerce platform should be based on your individual needs. If comprehensive customer service is a top priority, Magento may be the better option. However, if you value more control over design customization, WooCommerce could be the right choice for you. Both platforms have their strengths, and it's important to carefully consider your requirements before making a decision.
Making The Final Choice: Woocommerce Vs Magento – Which One Reigns Supreme In 2023?
As the ecommerce landscape evolves, it can be challenging to determine the best platform for your business. While both WooCommerce and Magento have their merits, they offer unique features that must be carefully considered when making this crucial decision. So, which platform will take the lead most popular ecommerce platforms in 2023?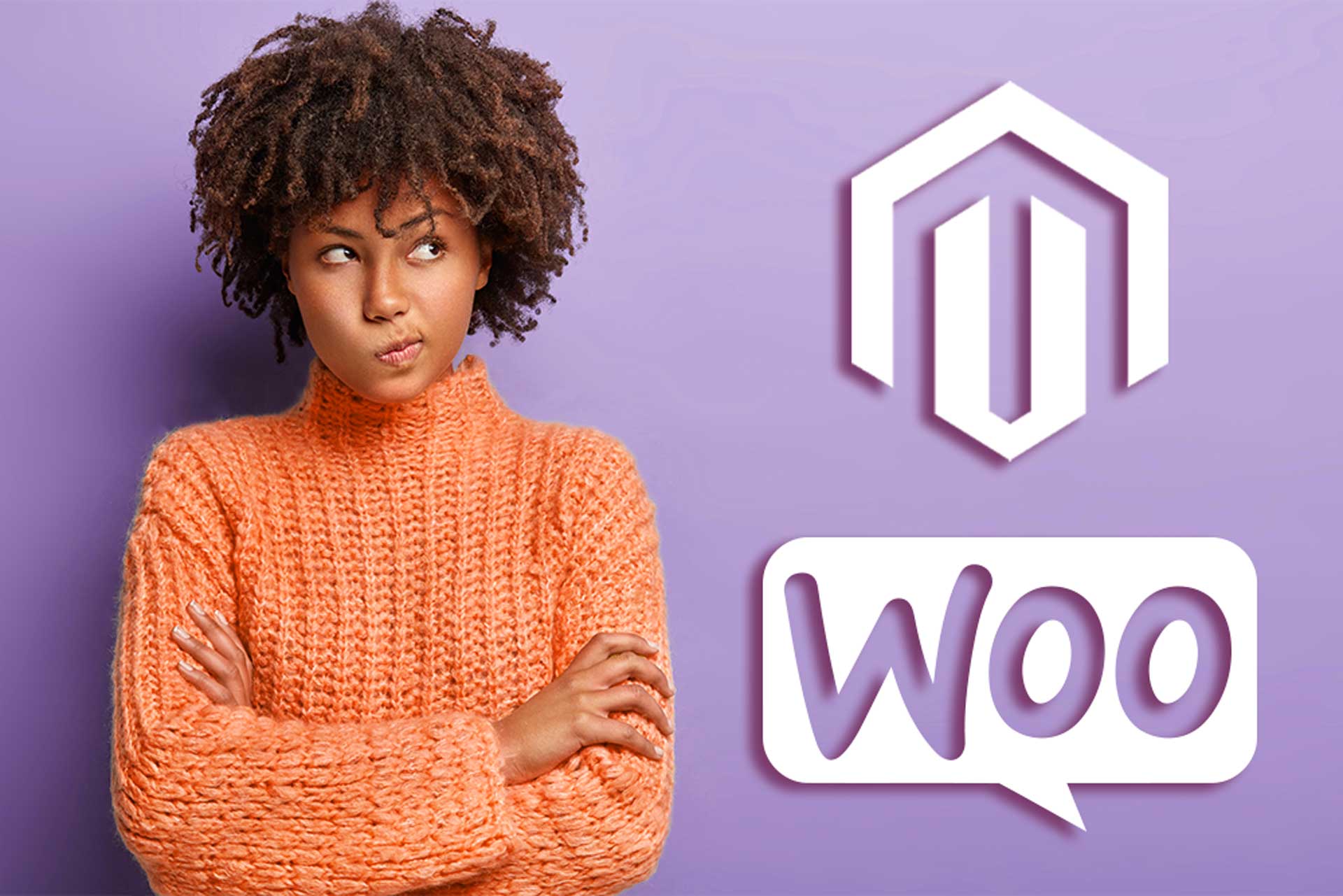 While it may seem like an unanswerable question, one thing is clear: ecommerce entrepreneurs need reliable platforms that offer scalability, customization options, and affordability. In these aspects, both WooCommerce and Magento excel. However, if superior support services are a top priority, then Magento steals the spotlight. On the other hand, if flexibility and control are non-negotiable, WooCommerce may edge ahead.
Ultimately, the choice between WooCommerce and Magento in 2023 boils down to personal preference. Both platforms offer powerful tools for building successful online stores, so conducting thorough research into your specific needs is essential before making a decision. This way, you can make an informed choice about the ecommerce solution that best aligns with your business goals.
Stand-Out Features: What Makes Woocommerce Vs Magento Unique In 2023?
When it comes to building a successful ecommerce business in 2023, the platform you choose can make or break your venture. Both WooCommerce and Magento are excellent solutions for ecommerce stores that offer powerful features tailored to meet specific needs; but what makes them stand out from one another?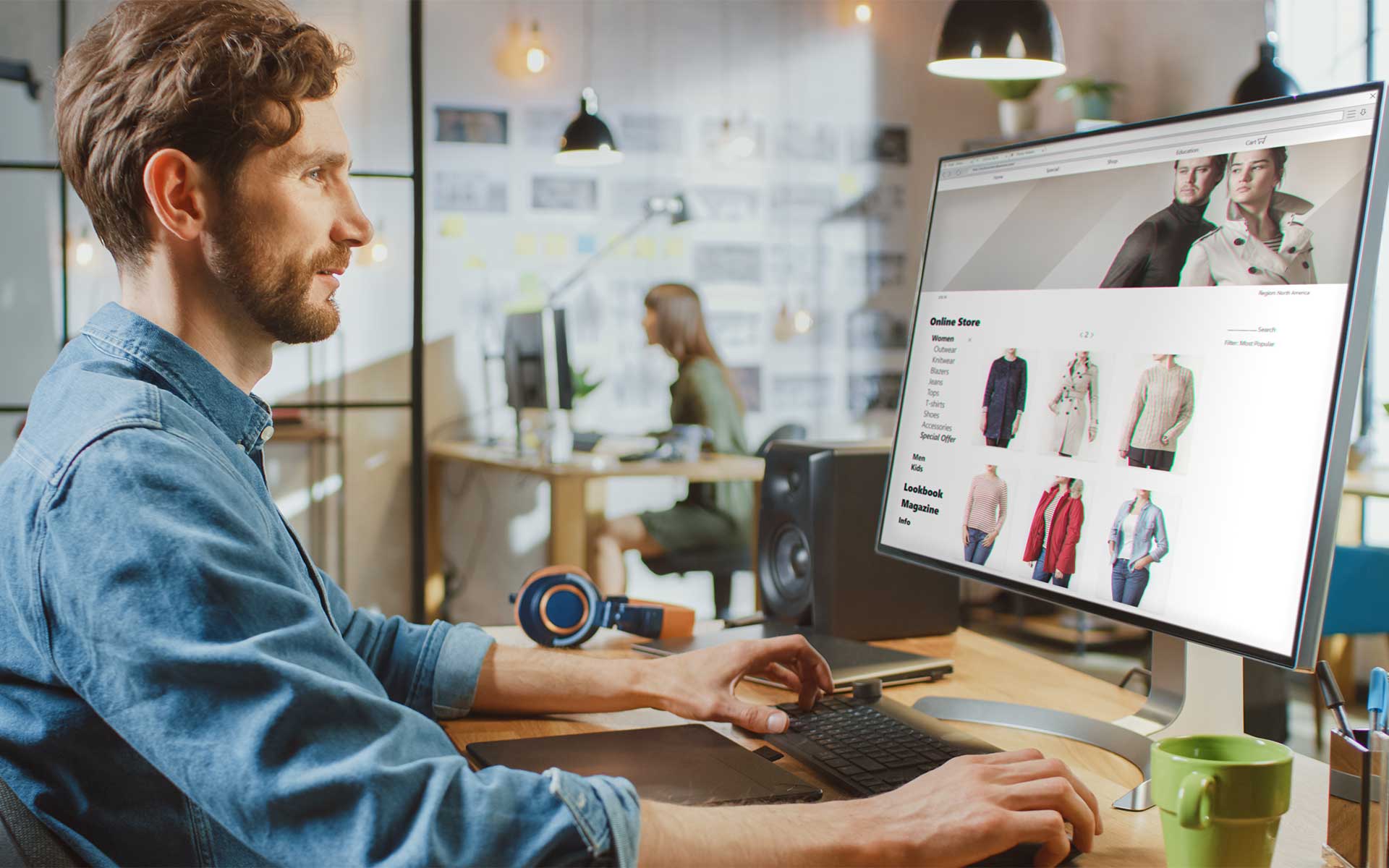 The answer lies in their distinct capabilities. On one hand, WooCommerce is renowned for its user-friendly interface and customizability – allowing merchants to tailor the experience according to their preferences. It also offers comprehensive analytics tools and an intuitive solution for managing multiple product variations. In contrast, Magento provides superior support services, a streamlined checkout process, and automated shipping options – making it ideal for larger businesses with more complex operations.
Ultimately, both platforms have much to offer when it comes to creating an efficient online store; so choosing between WooCommerce and Magento really boils down to understanding your unique requirements. That way, you'll be able to select the best possible option for your business in 2023 – enabling you to take advantage of all the freedom that ecommerce has to offer!
Conclusion
In conclusion, it is clear that both WooCommerce and Magento are excellent e-commerce platforms in 2023. While the two have many similarities, there are also some key differences between them that should be taken into consideration when selecting a platform for your online store.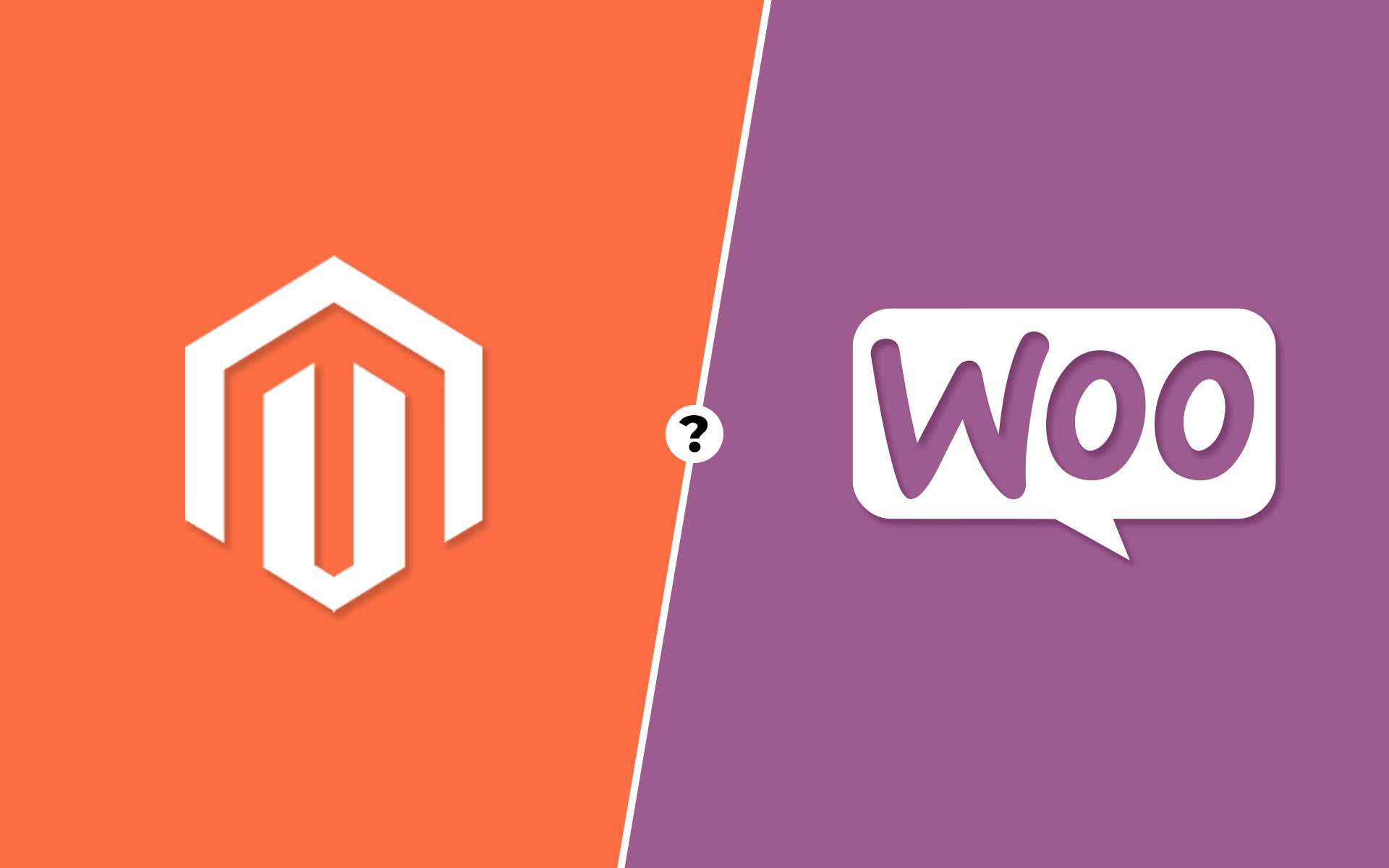 WooCommerce stands out with its affordability, marketing capabilities, and ease of use. On the other hand, Magento excels in scalability and customization options which makes it an ideal choice for larger businesses looking to stay ahead of the competition. At the end of the day, both WooCommerce and Magento have their pros and cons – so I believe there's no single right answer as to which one reigns supreme. Ultimately, you must weigh up all factors before deciding on the best option for you.
As somebody who has extensive experience working with both WooCommerce and Magento over the years, I can confidently say that either would serve as an effective e-commerce platform in 2023 – but only if used correctly! So evaluate your needs carefully before making your final decision – good luck!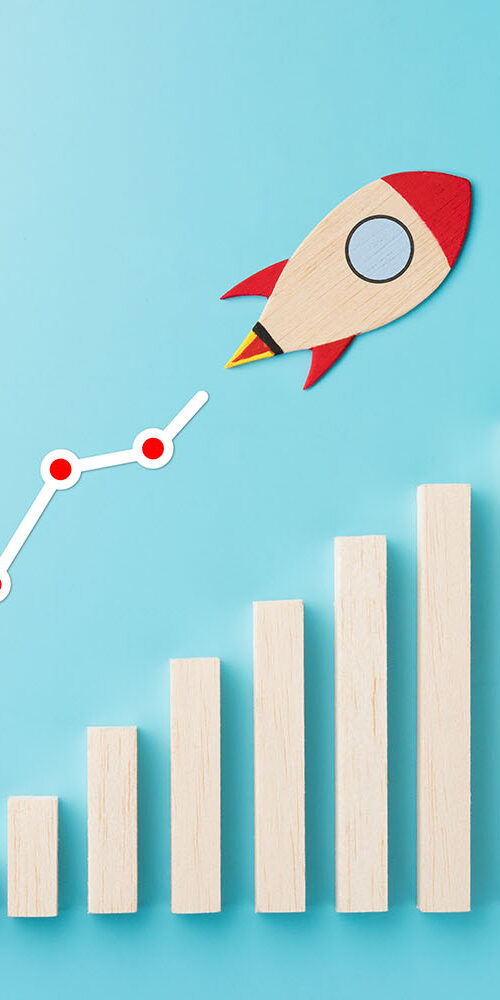 Magento Analytics Tools to Power Business Growth
Magento Analytics tools provide businesses with invaluable insights into their customers' behavior, enabling them to optimize user experiences and drive sales. Ecommerce platforms such as Magento have become increasingly popular, thanks to their robust features that enable merchants to sell goods and services online effectively.…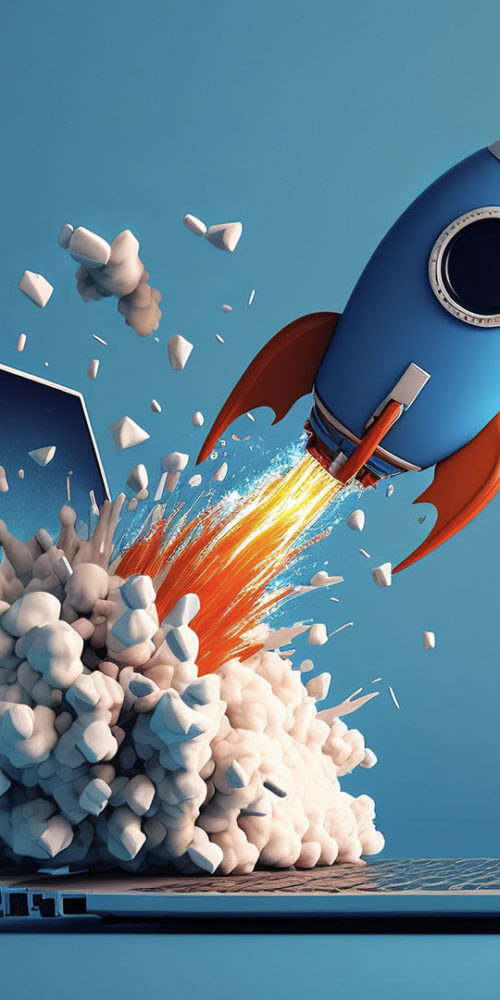 Get Ranked Higher with the Best SEO Extension for Magento 2 in 2023
Imagine the potential of your Magento 2 store as it climbs up the search engine rankings, gaining visibility and driving more organic traffic than ever before. This is not just a dream, but an achievable reality with the right SEO extension for Magento 2! In…