The world and the way we interact with customers continue to change rapidly, and if you're not keeping up – you run the risk of being left behind. The future of business is digital – both internally and customer-facing and the imperative to adapt hit overdrive during the COVID-19 pandemic.
We saw businesses worldwide escalate their company's digital health from priority to necessity as lockdowns swept the globe. Face-to-face tasks, operations, interactions, and transactions became obsolete as companies scrambled to implement alternatives, thereby forcing rapid operational transformations.
Forced changes moved digital readiness to the top of every industry's priority list. So how has this affected your company's digital health? Is your digital strategy rooted in necessity or innovation? The difference is critical to brand survival and success.
This article breaks down principles that have successfully fostered digital leadership and fueled strategic digital innovation. We'll offer tips for creating a healthy digital transformation strategy and a personalized digital leadership roadmap – both of which can help fuel your brand's market dominance.
What is digital transformation?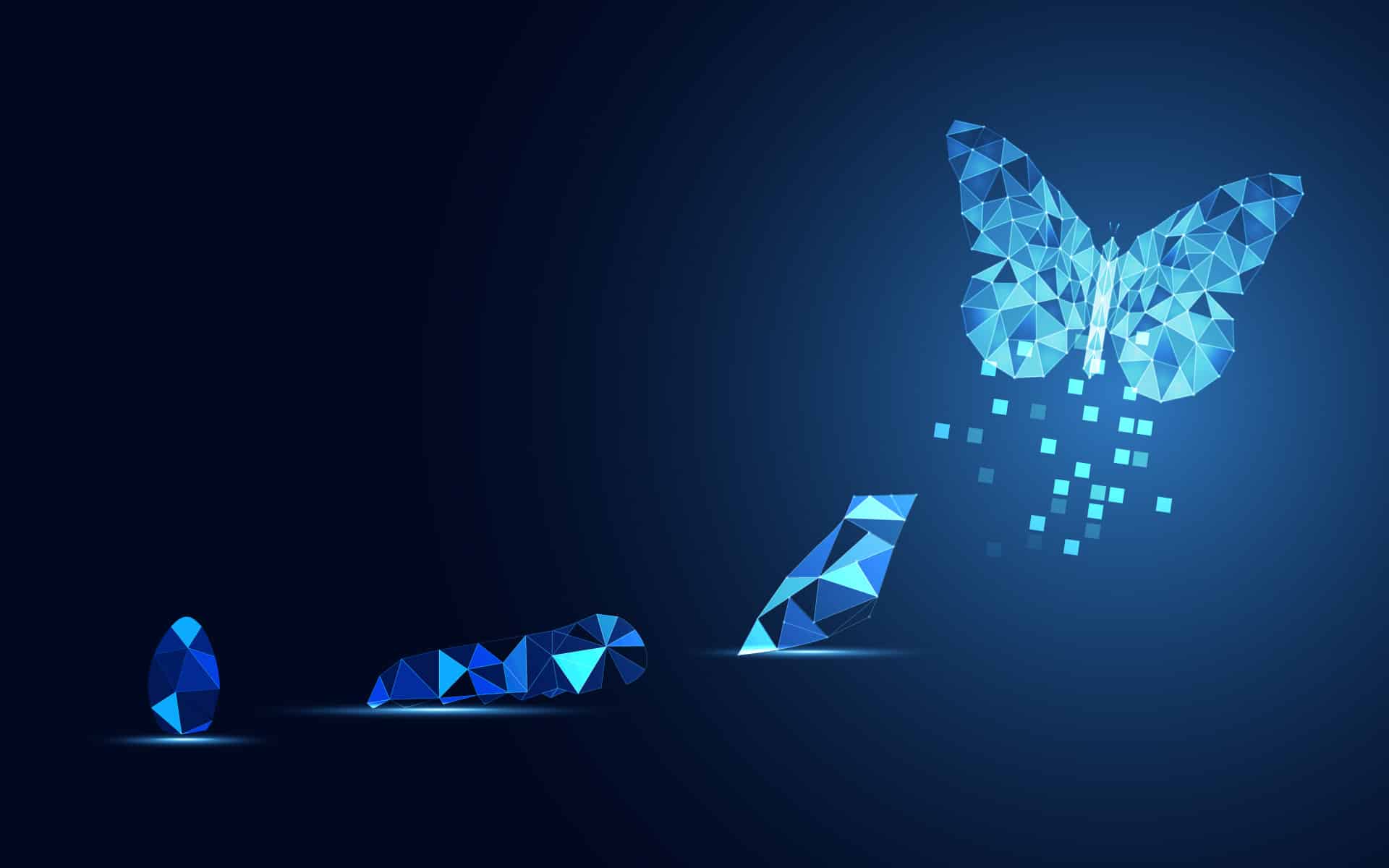 George Westerman, MIT principal research scientist and author of Leading Digital: Turning Technology Into Business Transformation, said, "When digital transformation is done right, it's like a caterpillar turning into a butterfly."
By definition, a digital transformation is a process of adopting digital technology to replace non-digital or manual processes with digital processes or replacing older technology with newer digital technology to transform a business or service.
A successful digital business transformation can create and foster more efficiency, better productivity, improved consumer connectivity, enhanced customer experience, and more. And just as innovation continues to progress, so should your digital transformation strategy.
Principles of digital leadership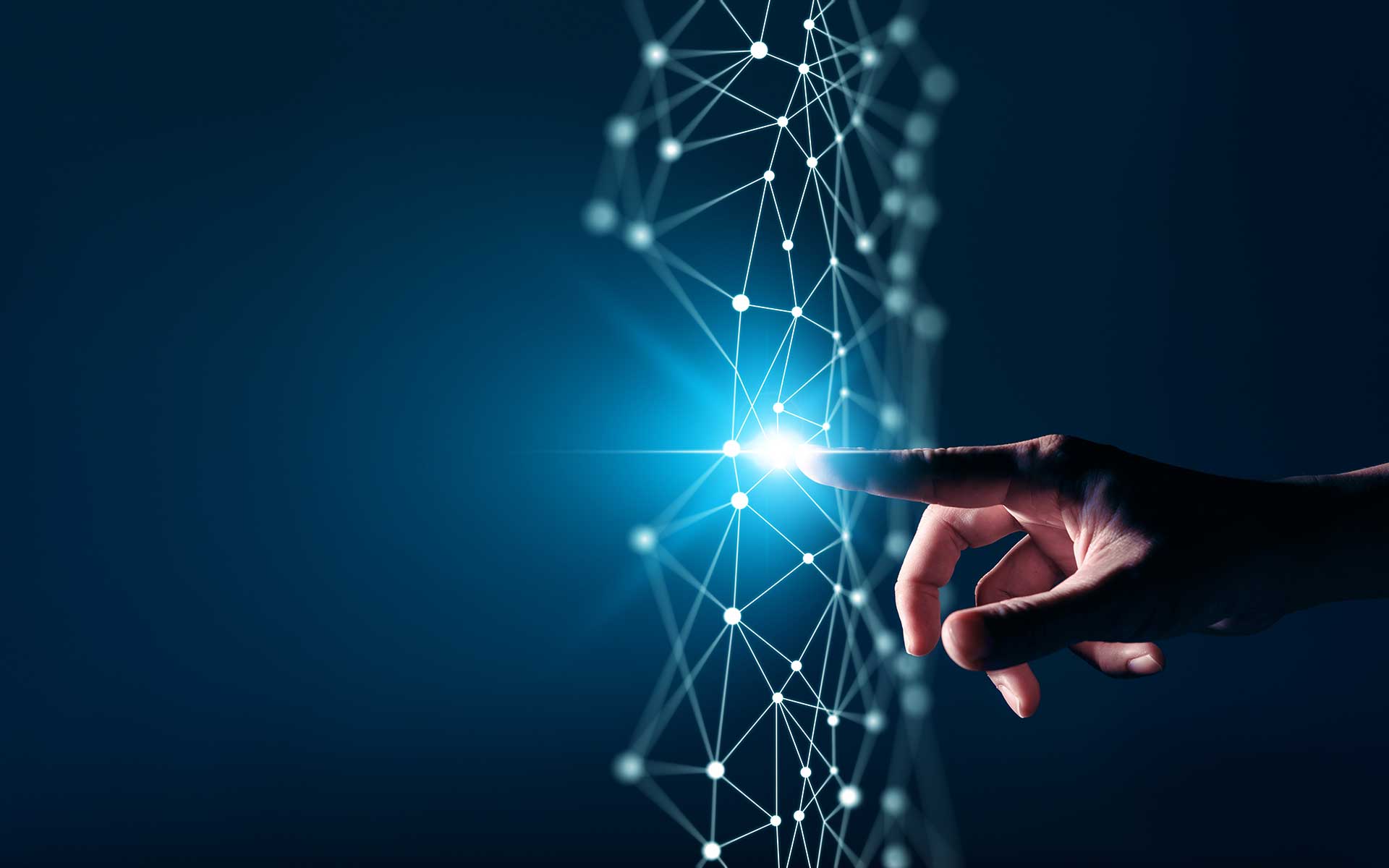 Digital leadership is fundamental to a successful digital business transformation. When considering "what is digital transformation" and how it could apply to your business, the following digital leadership principles should guide your strategy development.
These principles represent why digital transformation is less about flashy tech and more about transforming people and how they interact and work together or with your brand.
Focus on innovation
If you have ambitions to dominate your marketplace, innovation needs to drive the train. Innovation is critical in today's marketplace to keep your business moving forward and remaining relevant.
Innovation can apply to all parts of your business, such as developing new products or services, removing or replacing outdated business processes, improving existing products, or reinventing your brand image to gain a market edge.
Whether it's an operational or marketing initiative – or both – digital innovation will help keep you relevant, efficient, and moving forward on the path to digital leadership.
Learnability
Learnability is the foundation of digital readiness. Learnability embraces thinking both inside and outside the box within your core business practice, fueling creativity and innovation.
Understanding that there is always room for improvement will drive digital transformation and digital leadership success. Embracing learnability is always being curious, constantly questioning the status quo, and remaining open to change.
Value-driven leadership
Digital transformation needs leaders who will think beyond the bottom line by considering how components of a digital transformation will deliver value at every level – for the employees, for the consumers – and the business brand overall.
Digital transformations should embrace purpose, engagement, and fairness, as well as workplace and brand success. Leaders need to ask what problems need solving to create a brand experience that exceeds user expectations.
Understand your company's needs
Understanding the needs of your company goes hand-in-hand with value-driven leadership. From an internal perspective, what do your employees find valuable? Is it easier and more efficient processes, flexibility in their work environment, connectivity among processes? All of the above?
From an external perspective, what do your customers find valuable about your product or service? Is your product meeting their demands from a functionality AND a user interface perspective? How do they FEEL when using your product or service, and how can you improve the experience? Human expectations should form the foundation of your digital transformation strategy.
Authenticity
Brand authenticity embraces continuity, credibility, and integrity. Embracing your company's authenticity means remaining true to your brand's mission, true to your customer's expectations while allowing caring and responsibility to drive action.
Today's consumers are savvy enough to recognize when a business is authentic or inauthentic, affecting how they interact with your brand. By remaining true to your brand mission, focused on your customer's needs, and adhering to your values, your authenticity will prevail.
Tips for creating your digital transformation strategy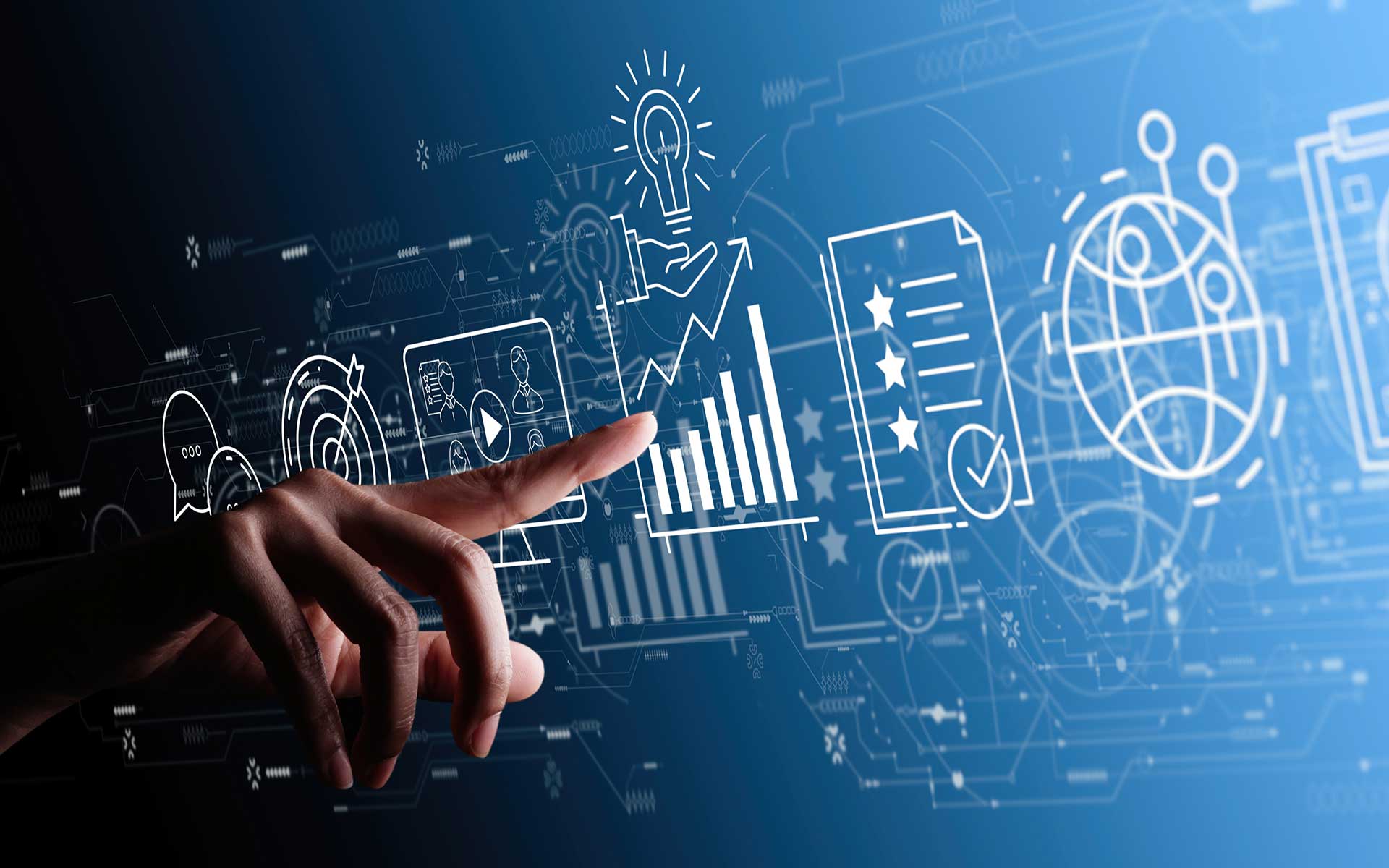 Now that you understand the theories behind a successful digital transformation strategy, it's time to outline how to apply these principles in practice. Following are five tips that will help shape the success of your digital transformation strategy.
Develop a culture of transformation
To put it simply, a culture of transformation embodies an environment that constantly innovates and seeks to disrupt the status quo. Your digital transformation is a journey, and progress will expand that journey beyond a single tangible or measurable result. There's always more to do to stay relevant.
Digital transformations are triggered by internal and external needs that complacency can quickly dilute. A progressive culture will believe that just because something works doesn't mean it can't work better. A transformational culture breeds curiosity, creativity, and innovation.
Make sure change comes from the top
Make digital leadership a priority. If the brand principals aren't on board with digital change, the strategy will fail. Everyone needs to understand that a brand's digital health parlays directly into brand success.
So, as your digital transformation strategy unfolds, make sure the decision-makers are on board, fully vested in the principles of digital leadership every step of the way.
Make transformation a joint effort
Digital transformations cannot rely on a single person. From strategy to adoption, there will be many players, and working together is critical. Working together further drills down the importance of the first two tips, i.e., developing an adaptive culture and leadership-driven efforts.
Continue implementing new technologies
Let's reiterate – a brand's digital transformation is a journey, and progress will expand that journey beyond a single tangible or measurable result. There's always more to do to stay relevant.
Technology will continue to evolve, and your company's digital health depends on being adaptive to innovations. Implementing new technologies will be both necessity and consumer-driven, and it will further efforts to gain and maintain market dominance.
Make it user-centric
Human expectations should drive digital performance. Your digital transformation strategy should always put the user's experience first. Otherwise, all efforts to succeed will fall flat.
Digital leadership roadmap
Every strategy needs a roadmap for success. For example, your leadership development roadmap should embody the 5 principles we outlined above.
When it comes to pursuing digital leadership within your industry, creating a roadmap will ensure objectives are met and exceeded – both internally and externally.
Following is an example of a template for a digital transformation strategy.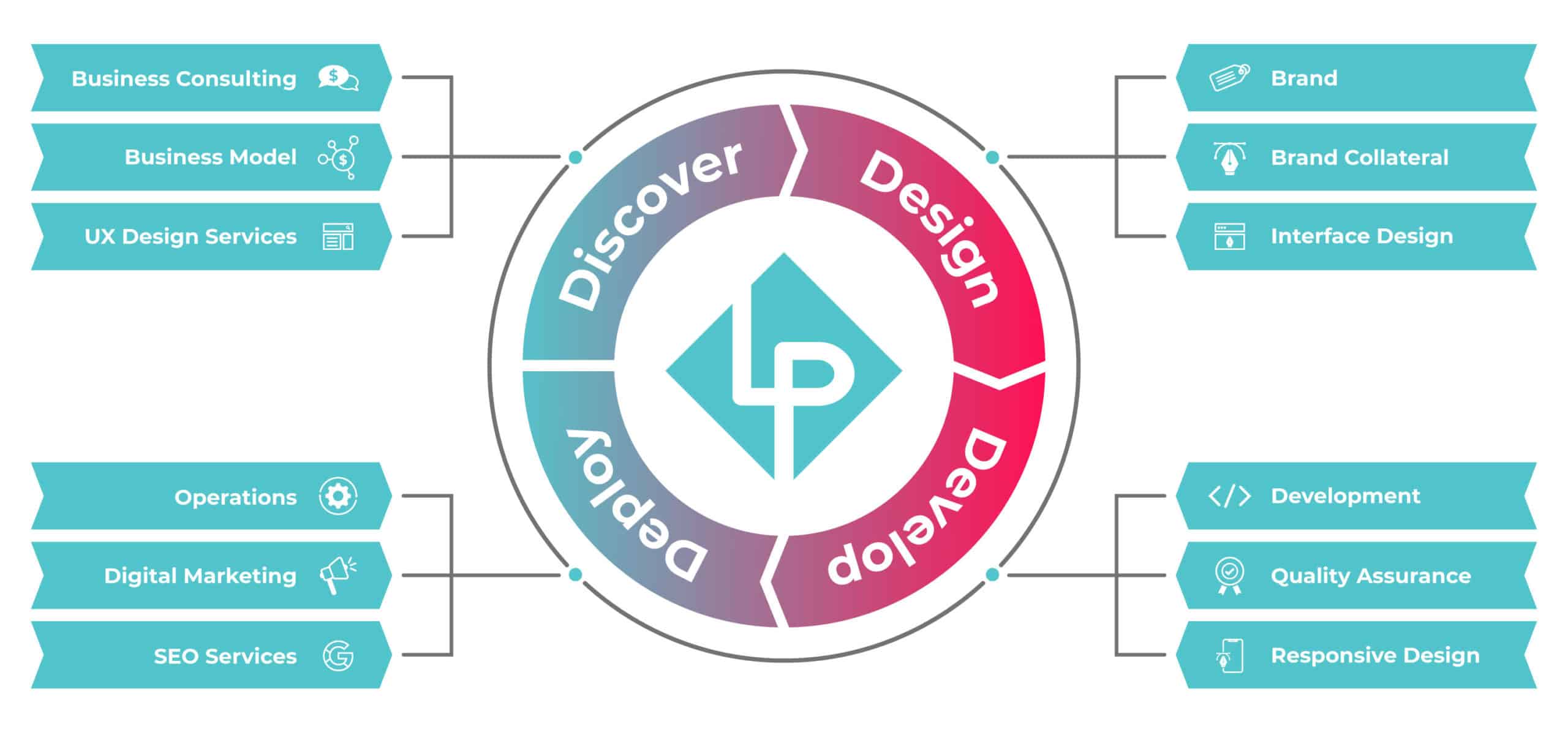 Using digital transformation to dominate your market
A digital transformation isn't a one-off project, like an app or a website. It's a cohesive journey to establishing digital leadership within your industry and dominating your market through exceptional user experiences.
Any company, big or small, can achieve market dominance through digital transformations that inspire.
If your digital leadership is lagging, now is the time to change your position. At Living Proof Creative, we thrive on creating remarkable digital transformations. We can help your business develop and execute a winning digital business transformation to achieve market dominance through inspiring digital leadership.
Frequently Asked Questions